The FREE Solution to Chronic Pain Relief
Dear Living Well Daily Reader,
Pain has practically become an epidemic in America today.
And there are lots of seniors with bad backs, and aching, throbbing joints that are learning that the hard way.
But turning to mainstream medicine for help can be a one-way ticket to an early grave.
Docs are handing out opioid painkillers like oxycontin and fentanyl like candy – and the results are often deadly.
But a new study has proven that a natural remedy can work wonders for chronic pain relief.
And the best part? You can get it for free.
A new article published in the Journal of Endocrinology, looked into the relationship between vitamin D levels, sleep, and pain management.
What they discovered was amazing. Let me give you the basic run-down.
How Vitamin D Works for Pain Relief:
Vitamin D lowers inflammation throughout the body. When inflammation drops, it reduces pain sensation and how much pain you feel.
Vitamin D helps with sleep. A long-time cure for insomnia is to get out in the sunshine and make your own Vitamin D.
Good sleep helps to reduce pain. You know this intuitively — when you don't sleep you are more sensitive and feel more pain.
It works the other way too: when you are in pain also don't sleep well.
It turns out, the study discovered, that it is the combination of better sleep and decreased inflammation that is the reason why vitamin D works so well for pain relief.
Vitamin D is produced naturally in our bodies when the sun hits our skin (in other words, it's free). But we don't get enough vitamin D because we are all afraid of the sun, wear too much sunscreen, spend too much time indoors, or live too far North to get enough sunshine.
And then there is winter – where it only gets worse.
You may be wondering if you are getting enough vitamin D and let me assure you that you are not. I've tracked my vitamin D levels over the last few years and (if I don't supplement) I am low – and I spend a lot of time outdoors.
Certainly, vitamin D is not your pain-relief choice right after surgery or when you have been in an accident.
But for anyone in chronic pain, you need to make sure you are getting enough of the powerful vitamin. Have your levels checked, spend more time outdoors, and take a quality supplement if you need to (and you probably do).
Health and Happiness,
Dr. Scott Olson
Ed. Note: Please send your feedback: feedback@livingwelldaily.com – and click here to like us on Facebook.

Written By Dr. Scott Olson
Nearly 25 years ago, failed mainstream medical treatments left Dr. Olson in constant pain – and his health in ruins. And that's when he did something REVOLUTIONARY. He began his career in medicine – and dedicated his life to uncovering the true, underlying causes of disease.
Through his innovative medical practices in Tennessee and Colorado, Dr. Olson has helped cure countless seniors from across America of arthritis… heart disease… diabetes… and even cancer. All without risky prescription drugs or painful surgeries.
Dr. Scott Olson gives us the final word on the effects of turmeric.
Dr. Olson reveals the brain disease symptoms you'd never expect…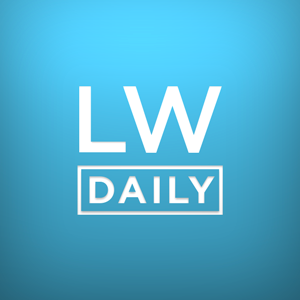 Quick belly fat loss makes for great headlines, but for awful reality. The truth is that you can destroy belly fat, but it takes more than a few leg exercises.
Dr. Olson exposes the truths and myths of apple cider vinegar.
Nyctalopia is the scientific term for night blindness and it is no joke in the modern world.
Dr. Scott Olson provides an arsenal of delicious foods that help digestion.
Dr. Scott Olson brings you a new solution to all your joint pain.
Dr. Olson tells you the right way to lose all the weight you want!
Dr. Olson dishes the truth about the medical advertising industry.
Dr. Olson provides several natural solutions to combatting depression.