Hillary Clinton Prescribed Rat Poison?
Are you at risk to bleed out? Find out more…
The one instance eating leafy greens is flat out hazardous
One way to ensure your or a loved one avoid there serious health dangers.
Dear Reader,
Hillary Clinton has a lot to worry about these days.
And I am not just referring to her current political situation.
No, Hillary may have bigger problems than losing the election — she could suffer from the very serious side effects of a medication her doctor prescribed.1
Editor's Note:  I should mention, this in no way means Hillary Clinton isn't fit for candidacy.
Some of these nasty side effects include bleeding gums, blurred vision, chest pain, bone issues, confusion, dizziness, headaches, paralysis, and peeling of the skin.
Yet that's not the worst of it. A study found that if you take this drug long term after a heart attack, it doesn't prevent a new heart attack and worse — it can cause major bleeding.2
In fact, this drug is so deadly, it's also an effective rat poison. We will get into that and other details later on.
But what's even more alarming, Hillary is far from alone — over 20 million Americans are currently taking this poisonous drug.3
With a number that large, there's a good chance you or someone you love is one of them.
We will give you a tip on how to stay safe when taking this drug in a bit. But first, let's get to the deadly drug at hand…
Coumadin.

"The Most Deadly Drug in America"
Coumadin, called warfarin in its generic form, is a powerful blood thinner prescribed to help prevent blood clots, strokes, and heart attacks.
This blood-thinning power is also how Coumadin kills rats and other animals. By halting the blood clotting process, the drug can cause animals to bleed to death.
In Clinton's case, it's being used to prevent blood clots she suffered in 1998, 2009, and again in 2012. While Hillary shows no signs of ill health  from Coumadin, that's not the case for many users.
In fact, in 2011, Coumadin caused 1,106 adverse event reports and 72 hospital deaths.4
But the bad news doesn't stop there…
According to a ProPublica analysis of government inspection reports, from 2011–14, at least 165 nursing home residents either died or ended up in the hospital due to errors involving warfarin.
However, research indicates there are likely thousands more injuries or deaths every year that aren't investigated.5
Because of these incidences and the fact that Coumadin dosing is so easy to get wrong, Rod Baird, president of Geriatric Practice Management, reports, "Coumadin is the most dangerous drug in America."5
And the other issue is the drug may not be working correctly for a great deal of patients.
A 2014 study published by lab giant Quest Diagnostics revealed that Coumadin produced desired health effects only 54 percent of the time. 6
This means patients taking Coumadin could be taking a big risk with little results.
But there are other things to worry about…

The K Connection
Coumadin doesn't do your arteries any favors.
Because it creates a vitamin K (specifically K-2) deficiency, Coumadin can also cause calcification of the arteries.
In fact, a study published last year showed that patients on Coumadin undergoing aortic valve replacement surgery had twice the calcium buildup in their heart valves than those patients not taking the drug.7
One reason for this could be the loss of vitamin K prevents calcium from being transported to bones properly. Because of this, vitamin K should never be taken without other supplements, like vitamin D and omega-3 fatty acids.
In addition, vitamin K, particularly vitamin K-1, can reverse the effects of Coumadin. Since leafy greens are full of vitamin K-1, it's especially important for anyone taking this blood thinner to discuss their vitamin K-1 intake from either diet or supplementation with their physician.
However, the upside to this is if you were to hemorrhage, vitamin K could act as a quick save. Though I am not suggesting you try this on your own. Always seek immediate medical attention in the case of an emergency.
Perhaps the most accurate way to make sure you or your loved one is safe while taking Coumadin is to never skip blood tests.
Blood testing is key to ensuring the drug is working effectively. Be sure your physician is clear about how often your blood needs to be tested, and never miss your appointments.
If you have a loved one on Coumadin who is in a nursing home, always discuss their Coumadin blood testing schedule with their physician.
Live well,

Natalie Moore
Managing editor, Living Well Daily
---
Sources
[1] Hillary Clinton Prescribed a Dangerous Blood-Thinner
[2] Long-term effect of chronic oral anticoagulation with warfarin after acute myocardial infarction.
[3] Declaring War on Warfarin Misdosing
[4] A Promising Drug With a Flaw
[5] Popular Blood Thinner Causing Deaths, Injuries at Nursing Homes
[6] National assessment of warfarin anticoagulation therapy for stroke prevention in atrial fibrillation.
[7] Oral anticoagulant treatment: friend or foe in cardiovascular disease?

Written By Natalie Moore
Natalie Moore is a dedicated health researcher with a passion for finding healthy, natural, and science-based solutions. After a decade of direct healthcare experience in western and natural medicine, she was involved in public health research before joining Living Well Daily.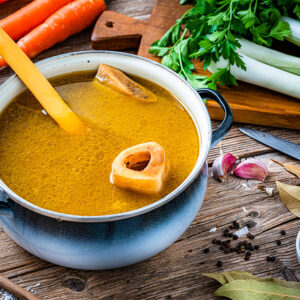 I was in a small grocery store in the mountains recently, and noticed that they had bone broth for sale. I thought, "Wow, we've come a long way!" And that's a good thing. Here's why… Bone broth used to be nearly impossible to find in modern-day grocery stores. But to eke out as much nutritional...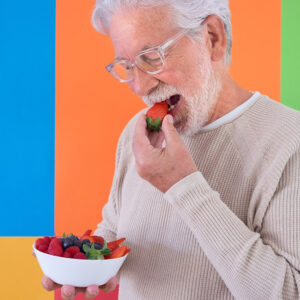 You can't turn on the T.V. or flip through a newspaper anymore without seeing a new drug breakthrough they claim will FINALLY rid humanity of our aging brain issues. These medicines hit the market promising miracles. But it typically isn't long before we start seeing their dark side. Meanwhile, a safe, natural remedy to boost...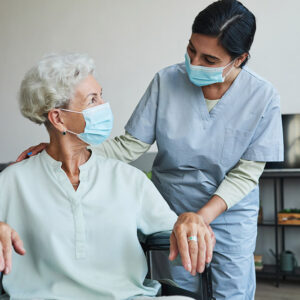 "We've unfortunately had to put my 90-year-old mother in a home. I'm so worried she's going to get sick (especially with COVID still around). Is there anything I can do to help protect her?" Sam from Prattville, AL Hi Sam, Your situation sounds familiar. My father is in a senior living center with about 300...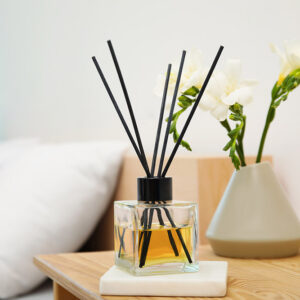 You have five primary senses: sight, hearing, taste, touch, and smell. (The sixth one doesn't count. Only your Aunt Mable claims that one.) But you've likely noticed that only your sight and hearing get tested when you visit the doctor. Your senses of taste, touch, and smell are almost entirely ignored. And ignoring one of...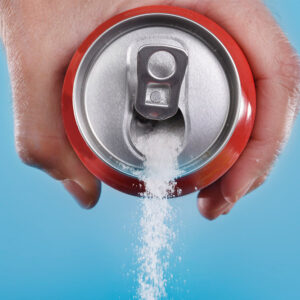 People often ask me what's the WORST thing for their health. Cigarettes, alcohol, and illegal drugs often pop to mind. But everyone KNOWS those things are bad. But there's in fact, a popular "harmless" daily habit that has HUGE health consequences. And it can be every bit as bad as a cigarette or booze habit....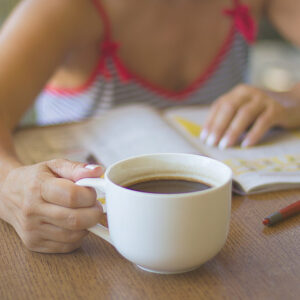 I have a foolproof plan for maintaining clear thinking and a steel-trap memory as you age. Ready to hear it? Stop plaques and tangles from building up in your brain. Unfortunately, it's the perfect example of "Easy to say, but not so easy to do." Or, it was until NOW. Because scientists have discovered a...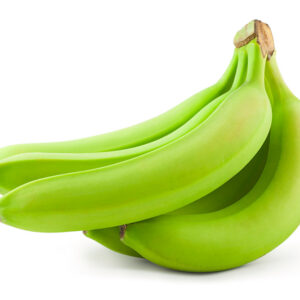 The science of aging is growing at breakneck speed. It seems like hardly a week passes when we don't learn something new. And now, one study in particular could upend everything we THINK we know about aging. Most importantly, it could unlock a way to "SLOW" it down…. And, incredibly, it may even help extend...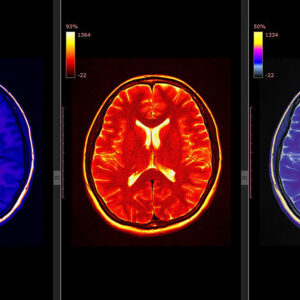 It's funny how an idea will ebb and flow. "You only use 10 percent of your brain." It's an idea I haven't heard in a long time. But it's getting a lot of play again lately. It has some serious staying power. But is it true? It might surprise you to learn this odd claim...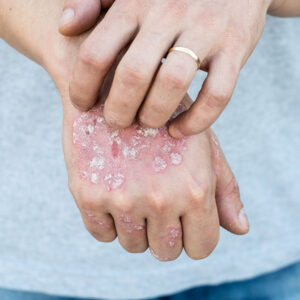 Folks with psoriasis never get a break. It's not just the dry air in the winter that can cause painful flare-ups. The hot air in the summer can trigger them too. Then, despite the heat, you're forced to wear more clothes to hide the embarrassing rash. But you may not have to suffer any longer....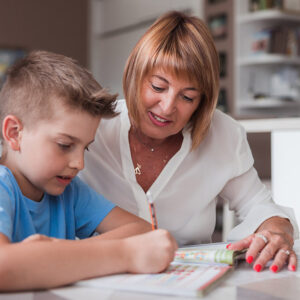 "I watch my grandson for a bit once he gets home from school. Can I do anything to prevent myself from getting the school kids germs?" Darlene from Fairhope, Alabama Hi Darlene, Kids pick up lots of different bugs at school. They're like little petri dishes. So, it can be difficult to avoid getting sick. But...