Holy Water!
You all wrote in with some great tips and recommendations for water filtration. In fact, the inbox is overflowing. I haven't reviewed them all, but I looked into a few of the filters you recommended.
Let's dive in.
First, Terry wrote in to tell me what to do to combat chlorine in absence of a water filter:
"Let the water stand for 24 hours before using it. I learned this from tropical fish keepers, who have to let their city tap water stand for 24 hours before adding it to an aquarium or else the fish die."
While I don't have any fish, I do water my balcony garden with unfiltered water, so I'll start filling up my watering can and letting it sit for a day before I water. Who knows, maybe I'll get bigger tomatoes this year.
Many of you had specific water filtration methods you wondered about. Thomas wrote:
"An alternative I recently learned of is drinking distilled water. It is believed the benefits are numerous."
Distilled water is water that has been heated to a boiling point, collected as steam, and condensed again. Most disease-causing microbes are killed by this, and many chemical contaminants are left behind. The same process leaves behind important trace minerals, though.
Thomas is correct that there are a ton of health claims being made for distilled water, from removing toxins from the body to preventing kidney stones and curing heart disease.
Finding actual studies on the health effects of distilled water was tricky. One study compared the incidence of amyloid beta clearance between tap water fed rabbits and distilled water fed rabbits. Abeta is a protein that has been linked to Alzheimer's disease, so clearing it away is a positive thing. The rabbits who were given the distilled water had greater Abeta clearance.
But in another study, rabbits given distilled water had greater levels of tau protein in their brains, compared to rabbits given tap water. Tau protein accumulation has also been linked to Alzehimer's disease.
PubMed came up short with any more research on the health effects of distilled water. Though there are a lot of websites out there claiming health benefits, I'm hesitant to make any claims without scientific research.
To address the mineral depletion issue, Ryan recommended adding trace mineral drops back into distilled water:
"I distill my water with a distiller from Waterwise, and I add minerals back into it using trace mineral drops from ConcenTrace."
I've tried these drops as well. I like to use them when I'm feeling particularly dehydrated and feel like my body is craving some extra electrolytes. It's not a bad idea, but distilled water has another downside: It's slightly acidic.
During the distillation process, carbon dioxide dissolves in the water and creates carbonic acid. Whether drinking slightly acidic water has any long-term health effects, I'm not sure. I'd have to look into it further. But I tested the pH of the water from my parents' house, and it's neutral to slightly alkaline, so I tend to want to drink water similar to that. Also, volatile organic chemicals can remain after the distillation process.
Ryan went on to say:
"If I owned a home, I would consider at least getting a whole-home reverse osmosis filter."
Reverse osmosis is an intriguing option. These filters work by forcing water through a membrane that leaves disease-causing organisms and chemical contaminants behind. I have one major issue with reverse osmosis filters, though: They waste A LOT of water. For every gallon of filtered water you get, three are wasted. I suffer from what I call "water waste anxiety," so this isn't the right option for me. Also, you still encounter the removed mineral issue with reverse osmosis.
Gary wrote in to tell me:
"I used to use reverse osmosis to treat our water, but quit due to the beneficial mineral removal. I now use Berkey gravity filtration (which does well removing chlorine and other nasties). My system also has the optional arsenic/fluoride filters."
If you are one of the unfortunate many who have fluoridated water, the Berkey filter looks pretty darn good. It uses gravity to run the water through the filter. You don't need electricity. The company claims their filter reduces chemicals, heavy metals, and bacteria.
This would probably be my first choice if I had to filter water that was potentially contaminated with bacteria or fluoride. It's not cheap, though. So if you don't have to worry about bacteria or fluoride, there might be a less expensive option that meets your needs.
If you're not sure if your water is fluoridated, you can call up your water supplier and ask. Also, if you know what water system you are supplied by, you can find out if it's fluoridated on this CDC webpage.
For conventional filters, Corey summed it up pretty well:
"All have their pros and cons, and in the end, it comes down to your budget and space that you have available for a filter system."
As for showering, J.C. recommended the Aquasana shower filter.
I just checked the inbox again and more tips are flowing in. Brita filter, Mountain Valley Spring Water, Shaklee, and 99.9% are other brands you all recommend. I haven't had time to check them all out quite yet, but I will.
Quite a few of you wrote in recommending unconventional water filters and devices, including alkaline water.
A man who called himself "Grandpa" wrote in saying he uses a Kangen system that produces alkaline water up to 11.5 pH:
"I make sure to drink a liter or two a day," he wrote.
Pat also uses this system:
"I use Kangen water filter with up to 9.5 pH. My psoriasis disappeared after we installed that system. Kept my husband off dialysis for three years."
That's pretty remarkable. Alkaline water is purported to have numerous health benefits, though much of it is anecdotal. There's not much in the way of scientific studies that I could find other than its potential to help treat heartburn due to excess stomach acid. But if it makes you feel good and gives you health benefits you can notice, I'm all for it.
Rebecca, a self-described "water enthusiast," told me she has a water ionizer.
Another reader wrote:
"I would be interested in seeing an article on water ionizers."
This type of device is new to me, but Laissez Faire's resident "water enthusiast," Nate Rifkin, knows all about them. He'll be back soon to tell you more.
Back to the filtration issue – I'm still searching for the best filter I can find and thank you all for your recommendations, including Grandpa, who had the easiest solution for my water problem: "Get a new apartment."
Working on that, Grandpa!
Jokes aside, he did end with this:
"If you are going to live a long healthy life, you must get out of the city, period."
As a rural girl at heart, I couldn't agree more.
Until next time,
Jasmine LeMaster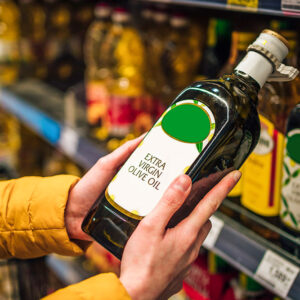 Olive oil has been getting some well-deserved attention the last few years. So it would be easy to assume that the golden oil's status as a health food was recently earned. But the truth is, olive oil has been considered a healthy staple in the human diet since it was first developed 600 years ago....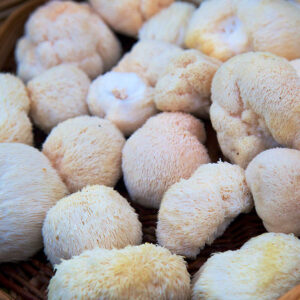 I'm a big fan of medicinal mushrooms. Almost everyone has eaten a standard mushroom on a pizza or in a spaghetti sauce, of course. But most folks have yet to experience medical mushrooms' power to improve our health. Medicinal mushrooms are already used to treat heart, liver, and brain conditions. They can boost the immune...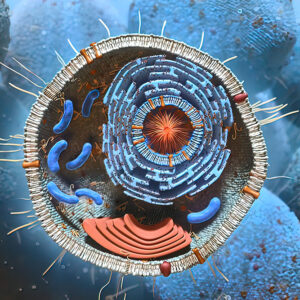 Aging isn't for sissies, that's for sure. But hey, I always remind myself the alternative is FAR worse! Besides, when you sit back and take stock, you'll realize that a life well lived – like your own – is something to be proud of. But those accomplishments, unfortunately, don't reduce your risk of suffering the...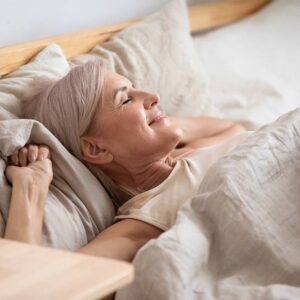 If you're concerned about diabetes, you've probably done your research. You likely focused on all the common problem areas to ward off rising blood sugar: the grocery store… the gym… and the bathroom scale. And those ARE all great places to start! Eating better, exercising, and losing weight can go a long way toward bringing your...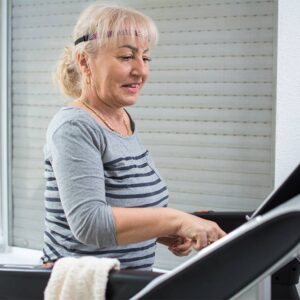 This time of year, I start to feel a little stir-crazy. Cabin fever sets in as I tire of the cold and snow. And I start thinking about the warmer weather that's right around the corner (but still feels SO far away). You see, I enjoy walking, hiking, and running outside. It's good for both...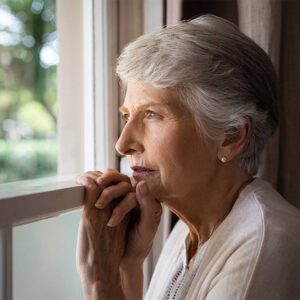 Before the pandemic, we didn't talk much about being lonely. But when the virus locked us down in our homes, the issue of isolation could no longer be ignored. Some of us were experiencing that kind of loneliness for the first time. But the truth is social isolation has ALWAYS been a common problem for...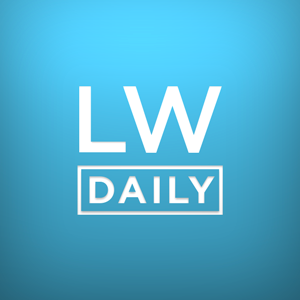 "Are there any natural solutions for an enlarged prostate?" -Mike from Summerville, South Carolina Hi Mike, There are many things you can do to improve your prostate health. Eating better is the first step. This means loading up on nutritious foods, including plenty of fresh organic vegetables and lean meats. (And yes, that DOES mean...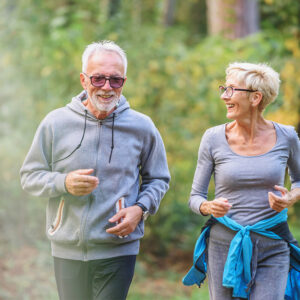 You think that when you reach "your golden years," you won't have much to worry about anymore. After all, many of life's major stressors, like work, kids, and relationships, are pretty much settled by the time you hit your sixties. So why the heck are we all so darned depressed then?! According to a recent...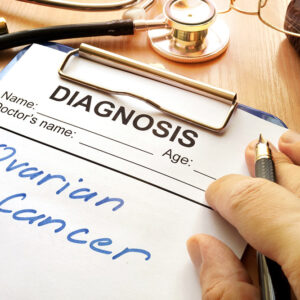 Cancer research is nothing new. In fact, we've been studying this killer since the 1800s. Yet despite all that investigating, there's still so much we DON'T know. That's why each time we reach a new milestone in our understanding of cancer, it should be celebrated. And a recent study has helped us make another large...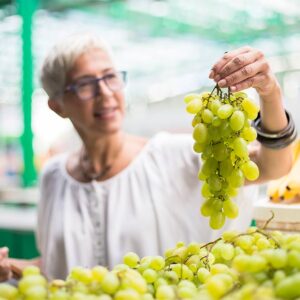 In the winter, we tend to ignore the importance of protecting our skin from the sun's powerful rays. But where I live, in Colorado, I see many folks come down from the ski areas with "raccoon eyes." This happens when skiers' faces burn, but the areas around their eyes remain pale because they wear goggles....