How Hypothyroidism Can Be Misdiagnosed
We're taking a slight detour from our articles on antioxidants and water. This Friday, we'll get back into it, and reveal some surprising things.
In the meantime, I'd like to introduce a special guest for today's article. His name's Yegyan (pronounced like "Yee-John") and he ran a holistic health practice where he coached men and women to help them reclaim their healthy bodies and minds.
Oftentimes, Yegyan's clients came to him as a last resort, after their doctors, nutritionists, personal trainers, and other advisors couldn't help. Their ages and backgrounds were all over the map. Some were young athletic men…others were pain-ridden grandmothers. But they all had one thing in common: They worked with Yegyan to overcome hidden health problems to attain their fitness goals. Over the years, some of his most successful clients, he's honored to call friends today.
In today's article, he reveals a hidden threat to your health, which very few people know about…
Know anyone who has these symptoms?:
Fatigue
Increased sensitivity to cold
Constipation
Dry skin
Muscle weakness
Muscle aches, tenderness, and stiffness
Pain, stiffness, or swelling in your joints
Impaired memory and concentration.
If so, there's a good chance they were diagnosed with hypothyroidism.
About 4.6 percent of Americans are diagnosed with it.
But there is another simple deficiency that is far easier to correct. And its symptoms are as follows:
Fatigue
Cold hands and feet
Constipation
Pale skin
General weakness
Pain in the legs when walking
Poor concentration and memory.
See any similarities?
This is an iron deficiency. Low iron causes very similar symptoms to hypothyroidism.
When I had my holistic practice, I can't tell you how many women came in telling me they were diagnosed with hypothyroidism even though their blood tests showed normal thyroid levels!
Whenever I see this, my first thought is to check for iron deficiency.
A simple blood test will determine this.
If it's an iron deficiency, you can save yourself a lot of heartache. It's a lot easier (and less expensive) to fix an iron deficiency than it is to correct hypothyroidism.
Usually, a person diagnosed with hypothyroidism is forced to take medication for years, if not the rest of their life.
But it could easily be something as simple as iron.
One hidden cause of iron deficiency is a lack of hydrochloric acid production.
Your stomach produces hydrochloric acid. It's the only organ in your body that does.
Hydrochloric acid, also called HCL, is an acid that your body uses to break down proteins in the digestive process.
This is especially true for cooked proteins. Amino acids, the building blocks of proteins, are very long molecule chains. And when you cook them, those molecule chains ball up.
Hydrochloric acid unravels them back into their original state.
Then digestive enzymes start to break them apart so they can be used by your cells.
When your stomach lining gets too thin, less HCL is produced. This can even lead to a condition called hypochloridia.
When we cannot break down protiens in our digestive tract, we cannot absorb iron.
That is also why people who take iron supplements report a lot of digestive discomfort. They don't have enough HCL, and this is preventing the iron from being used.
Often, I have found that correcting HCL production resolves the iron deficiency problem as well the hypothyroidism symptoms.
As a side note, people who are on the paleo or a low-carb diet often complain they get constipated, bloat, and digest slowly. This is partly due to not having enough HCL to properly break down the protein they are eating. Since starches and carbohydrates hydrate your colon, they aid in elimination. Without these, digestion can slow to a crawl.
The supplement to take to increase your HCL levels is called betaine HCL.
You want to look for a pharmaceutical-grade supplement. The quality will make a big difference.
You want to take betaine in the middle of your meal and refrain from drinking liquids when you eat. Take a few bites of your meal, take the betaine, and continue eating.
By drinking liquids during your meal, you dilute the HCL as well as your digestive enzymes and they don't work as well. You can take a sip of water to swallow your supplements in the middle of your meal, but no more than that. Refrain from drinking liquids for 30 minutes to an hour after your meal as well.
When your HCL levels are restored, you may notice an increase in mental sharpness, alertness, and concentration (most likely due to the increase in iron) as well as a noticable difference in how fast your food digests.
You can feel the food passing through easier and faster. It will not feel like it is sitting there for a long time.
The best news is that your stomach lining repairs itself over time. You will know this because when you take the betaine, you will feel a warm flush in your stomach area. It is not a burning or uncomfortable sensation. It is best described as a warm flush..
Eventually, you will find that taking one capsule of betaine will produce this warm flush. That is when you can stop taking it.
Coming back to the begining of this article, hypothyroid symptoms, low-iron symptoms as well as indigestion problems can ALL be rooted in low HCL levels.
Until next time,
Yegyan
Living Well Daily Contributor
References:
Hypothyroidism symptoms:
http://www.mayoclinic.org/diseases-conditions/hypothyroidism/basics/symptoms/con-20021179
About 4.6 percent of Americans are diagnosed with hypothyroidism:
Golden SH, Robinson KA, Saldanha I, Anton B, Ladenson PW. Prevalence and incidence of endocrine and metabolic disorders in the United States: a comprehensive review. Journal of Clinical Endocrinology & Metabolism. 2009;94(6):1853–1878.
Anemia symptoms:
http://www.mayoclinic.org/diseases-conditions/anemia/basics/symptoms/con-20026209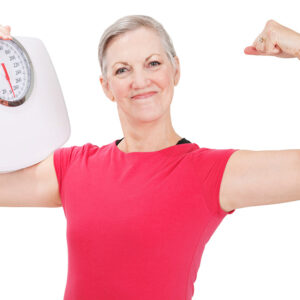 Dear Living Well Daily Reader, There's more weight-loss advice out there than there are stars in the sky. Much of it's complicated, strenuous, or downright impossible to follow. With the promise of slimming down, people push everything from extreme exercise to gross drinks you must hold your nose to gulp down. But the MOST common...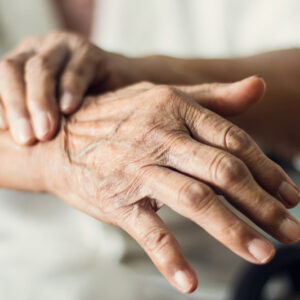 Diabetes is HARD on seniors. Sure, younger people can also develop diabetes-linked kidney disease, heart disease, or even brain problems. But when you mix high blood sugar with advanced age, all those conditions tend to progress faster and become more severe. Case in point: peripheral neuropathy. Peripheral neuropathy occurs when blood sugar levels rise and...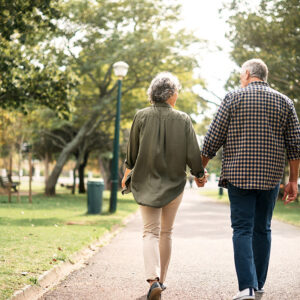 We live in a fast-paced society. And we're expected to keep the pedal to the metal at work and fill the little leisure time we allow ourselves with as many activities as possible… We demand a 24/7 news cycle, instant updates on our phones, and lightning-fast internet speeds… In a culture where most people judge...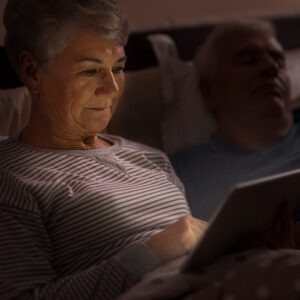 I'm a sleep evangelist. Because getting quality sleep is CRITICAL for good health. You simply can't have one without the other. In fact, regularly missing out on a good night's sleep raises your risks for heart issues, mood disorders, weight gain, blood sugar irregularities, and brain problems. Bur new research raises a red flag about...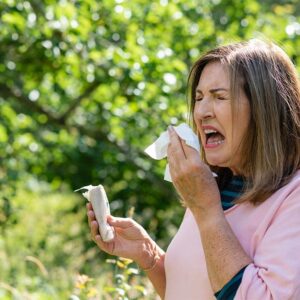 "My allergies have been so terrible the last few weeks and my allergy medicine isn't really doing anything. What can I do?" – Darlene from Chesapeake, Virginia Hi Darlene, There are two steps I typically recommend to tackle troublesome allergies. The first is to focus on nutrients. Begin by getting enough magnesium, folic acid, and carotenoids...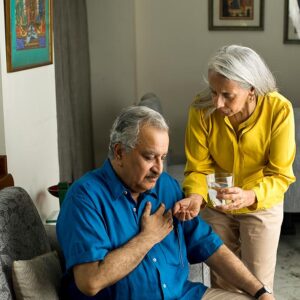 Type the word "Zantac" into any search engine, and the first thing likely to come up is "Zantac lawsuit." And the reason WHY people are suing the drug's maker, GlaxoSmithKline (GSK), is a twisted tale that'll turn your stomach… The drug company allegedly took a page straight out of big tobacco's playbook. And as a...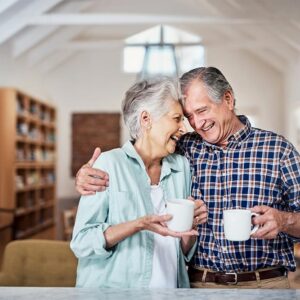 I love coffee. I roast my own beans. I have a fancy coffee maker. The WHOLE nine yards. Of course, I love the bright, bitter punch of flavor I get in every sip. And there's nothing like the jump-start coffee gives my brain in the morning. But I also know that coffee has bunches of...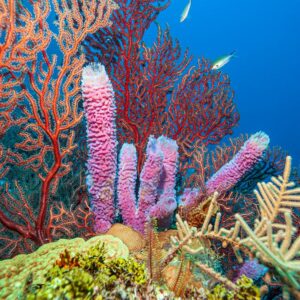 Cancer treatments essentially come in two "flavors." There are the sickening meds that poison the cancerous cells (and sometimes the healthy ones, too), like chemotherapy. Or there are the physical "slash and burn" options such as surgery and radiation. There are times that either or both might be necessary. But let's face it, cancer treatments...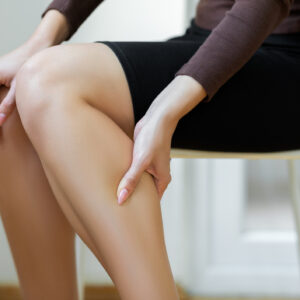 Venous thromboembolism is what I call an "orphan condition." The chances are high that you've never even heard of it before. But we should discuss it more often because it's underdiagnosed, SERIOUS, and preventable. A (VTE) happens when a blood clot forms in a vein. When that clot is in a DEEP vein (usually in...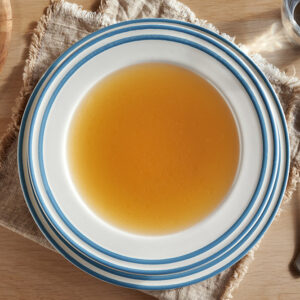 Bone broth has popped up on grocery store shelves nationwide in the last few years. And I couldn't be happier about it! I love to drink bone broth. But I used to have to make my own "liquid gold." And to be honest… it's time-consuming. Now, you can pop down to your local supermarket and...