Increase Sleep and Reduce Anxiety With This Special Blanket
Don't go to bed with Big Pharma! Discover how this breakthrough blanket maybe just as effective as prescription drugs
Perfect pressure can lead to calmer nights. Find out more…
One ways to tuck yourself in for better sleep and lowered anxiety today!
Dear Living Well Daily Reader,
"Go get one of those new blankets off the linen cart, please. This patient really needs one. Oh, and take a friend. You're going to need some help…"
A few years ago while working as a social worker, I filled in for a co-worker on the memory disorder unit. During my shift, we got a very agitated admission. This patient was anxious, combative and very confused.
In fact, on the night of her admission, she had become so violent at the nursing home where she lived she was placed in restraints so she could be transported safely to the hospital. But she never calmed down — not in the emergency room or on our unit. Well, not until she was tucked in under one of those new blankets.
You see, the charge nurse told me I needed a partner to get one of these new blankets because they were heavy. And not the kind of heavy meant for cold weather. These blankets weighed about 20 pounds each. But it wasn't just their weight that was so shocking about them.
It was also the way this heavy blanket calmed the agitated patient very quickly. Actually, it kept her calm for most of her stay.

Weighted Relief
This special blanket is called a "weighted blanket." Weighted blankets typically use plastic or tiny glass pellets that are sewn into compartments. These compartments ensure that the weight is consistent throughout the blanket.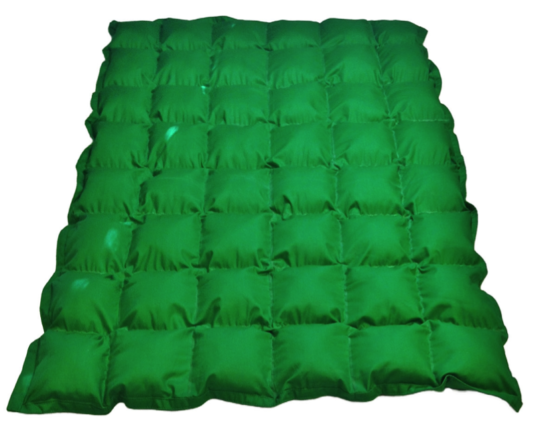 Weighted blankets can provide relief from a variety of debilitating disorders (we will get deeper into these in just a bit) without the use of pharmaceuticals. Plus, they are relatively cheap when compared with the costs of drugs and have few side effects.
These special blankets seem to work just as well as painstakingly designed and researched drugs because they tap into something humans have used to induce calm since the start of our existence — being held.
Studies indicate that stimulating certain pressure points on the body can release serotonin, the chemical that helps regulate brain functions like mood and sleep. This is why the feeling of being held is so important.
Native Americans famously transferred this idea into a practice called swaddling. Many hospitals, birthing centers and parents continue the practice today. In fact, just a few days ago, I watched a close friend swaddle his 3-week-old fussy daughter. In about two minutes, she was much calmer (and more receptive to me holding her).
[Ed note: I should mention that swaddling and weighted blankets can cause suffocation if not used with proper technique. Be sure to ask a health care professional if swaddling or weighted blankets are appropriate for your loved one before starting this practice.]
Internationally renowned autism authority and livestock researcher Dr. Temple Grandin explains why this pressure can change behavior quickly:
Light touch pressure is a more superficial stimulation of the skin, such as tickling, very light touch or moving hairs on the skin. In animals, the tickle of a fly landing on the skin may cause a cow to kick, but the firm touch of the farmer's hands quiets her. Occupational therapists have observed that a very light touch alerts the nervous system, but deep pressure is relaxing and calming.

Better Sleep, Less Anxiety
But as my aforementioned example with my dementia patient proves, this kind of pressure provides comfort not just for babies and children. Studies have found that weighted blankets may have health benefits for other folks as well.
A study found that using a weighted blanket reduced the anxiety levels in 63 percent of the participants. This claim has been since supported by other papers.
Another study with participants who suffered from stress, pain and sleep issues showed that that when the subjects slept with weighted blankets, they experienced a reduction in cortisol. Reducing cortisol, which is the main stress hormone, can lead to better overall sleep quality.
In addition, weighted blankets have benefited folks with a variety of anxiety disorders, aggression, obsessive-compulsive disorder, ADHD and post-traumatic stress disorder with zero risk. This means, this simple blanket could be a better solution than mind-numbing psychotropic pharmaceuticals for many folks.
We had these blankets for six months on our geriatric and adult inpatient mental health units, and they were truly amazing. I saw how quickly these blankets could soothe an agitated or anxious patient. In fact, many of them would wrap themselves in the blankets during seated activities.
Unfortunately, we had these blankets only as part of a pilot program, and they were taken from both units. And even though most of the staff begged for their return, our director didn't see their merit and blamed "budgetary" reasons for not purchasing more. The nights that followed were difficult for patients who had grown accustomed to the feeling of being "grounded" during sleep.
However, the staff continued to recommend them for to patients and families. And to our relief, many of them found weighted blankets to be a helpful addition to their health protocol.
If you're interested in having a weighted blanket of your own, you can make one. Click here for a tutorial.  The rule of thumb when selecting the appropriate weight is 10 percent of one's body weight plus 1 pound.
If DIY isn't your thing you can order one from Sensory Goods.
Click here to check out their selection of weighted blankets. 
Live well,

Natalie Moore
Managing editor, Living Well Daily
---
Sources
[1] Take the load off with Weighted Blankets
[2] How Weighted Blanket Therapy Can Help Those With Anxiety, Autism, And More
[3] The biologic effects of grounding the human body during sleep as measured by cortisol levels and subjective reporting of sleep, pain, and stress.
[4] Sleeping With Weighted Blanket Helps Insomnia And Anxiety, Study Finds

Written By Natalie Moore
Natalie Moore is a dedicated health researcher with a passion for finding healthy, natural, and science-based solutions. After a decade of direct healthcare experience in western and natural medicine, she was involved in public health research before joining Living Well Daily.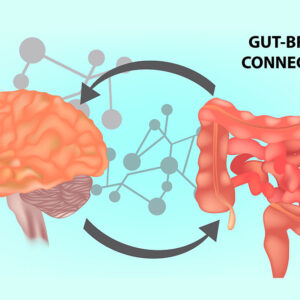 I'm always encouraging patients to focus on their gastrointestinal health. It's often overlooked—and well-balanced belly bugs are vital for overall good health. So I'm not surprised that I've seen a lot of folks lately who have told me that working on their gut balance has been absolutely LIFE-CHANGING. But it's NOT in the way you're...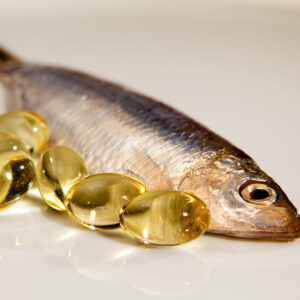 I love talking about the active elements in foods because it highlights the powerful health benefits of those individual ingredients. Take fish oil, for instance. If you search the Living Well Daily archives, you'd likely find THOUSANDS of references to this golden fish extract. Fish oil contains the essential fatty acids eicosapentaenoic acid (EPA) and...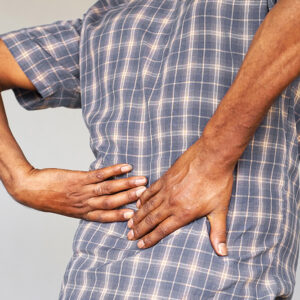 "I feel like I can barely do anything anymore because of my back pain. I'm always taking pain meds. What else can help?" – Ed, Huntsville, AL Hi Ed, Brace yourself. What I'm about to tell you about back pain will no doubt come as a surprise. It might even seem downright unbelievable at first....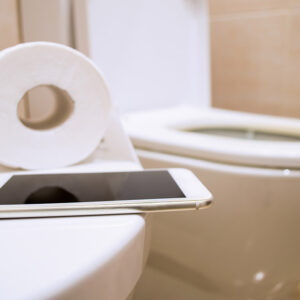 Taking a trip to the bathroom used to be a break from the chaos of daily life. It's likely at least partially responsible for the nickname restroom. After all, there wasn't much to do in that room unless you had a magazine to read. But nowadays, for many of us, the restroom is anything BUT...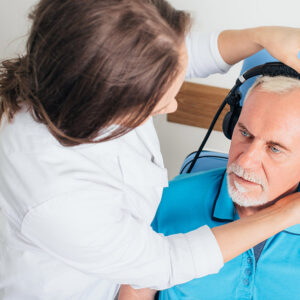 Hearing loss has a habit of sneaking up on folks. Typically, it happens so slowly that you don't notice it until you've lost a SIGNIFICANT amount of hearing. According to the National Institutes of Health, about 8 percent of adults 55 to 64 have disabling hearing loss. That number jumps to 25 percent for people...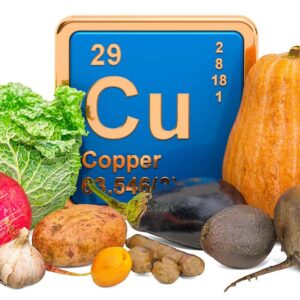 Dear Living Well Daily Reader, Some nutrients get all the glory. There are the vitamin A-Listers like C, D, and E. And although minerals like calcium, potassium, and magnesium might be considered B-List stars, they ALSO get their fair share of attention. But one vital nutrient never gets to walk the red carpet. And that...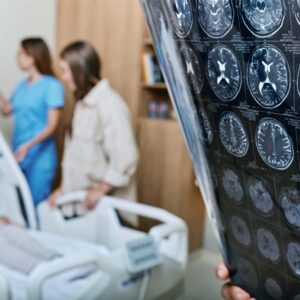 It's NOT good news. A recent report by the World Health Organization (WHO), confirmed that the chance of having a stroke has skyrocketed by a whopping 50 percent in the last twenty years. According to the WHO, that means your stroke risk is now about one in four. Next time you're in a crowd, look...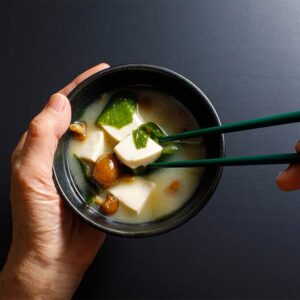 I often wonder why so many people are passionate about tofu. There's something about it that triggers strong emotions. Some folks HATE it, while others LOVE it. But is it good for you? Well, it's complicated. Tofu is a fermented soy product. It tastes bland alone. But it takes on the taste of whatever you...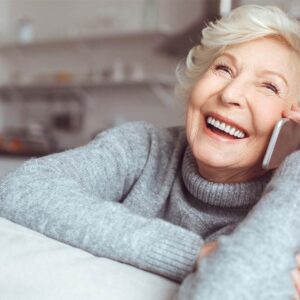 I sometimes joke with my (adult) kids. "Do you know," I ask, "that the PHONE you carry around with you all the time can make phone calls?" They laugh and mumble, "Old," under their breath. I swear the generations who grew up with a cell phone attached to their palm will do almost anything to...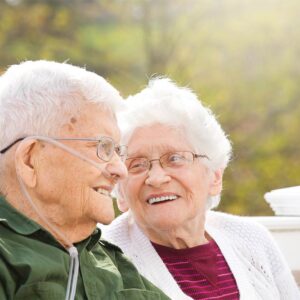 "Got any natural treatments for COPD?" – Mike, Ann Arbor, MI Dear Mike, Unfortunately, COPD, or chronic obstructive pulmonary disorder, is a common condition. In fact, it's now the third leading cause of death in the United States. COPD causes the airways to constrict, making breathing difficult or uncomfortable. Persistent coughing, excess mucus production, wheezing,...