Is Your Brain Exhausted?
Cheryl looked drained when she entered my office.
She sat down and told me, "I don't know what to do, doc. I've been so tired. I can't keep my eyes open past 8 pm."
But it wasn't always like this for Cheryl. She used to "run circles around the kids."
And when her lab works came back normal… I instantly knew what was keeping Cheryl down… and how to fix it.
Let me show you.
Mental exhaustion occurs because of stress.
I call it the disease of the "too manies." Too many decisions, too much work, too many interruptions, too many demands, too much change… and no time to stop and think.
And when these stressors pile up, they can really take a toll on your brain and energy.
Just like Cheryl, folks who suffer from mental fatigue are physically tired, irritable, have problems concentrating.
You can cure your mental fatigue but taking more time to just sit and be quiet and by giving your brain the energy it needs is always a good first step.
The next steps are easy.
Dr. Scott's Brain Power Plan:
Creatine is an amino acid that is good for the brain and helps support energy production.
Omega 3 fish oil is an essential fatty acid your brain needs to support its function and protect against oxidation.
CoQ10 is powerful antioxidant and helps to provide energy to your brain.
Antioxidants like vitamin A and vitamin C help shield your brain from exhaustion-causing free radicals.
Herbs such as curcumin and bacopa work to decrease inflammation in your brain.
Mitochondrial Support like CoQ10, Alpha lipoic acid, astaxanthin, selenium, Vitamin E keeps our brains working well throughout our lives.

Written By Dr. Scott Olson
Nearly 25 years ago, failed mainstream medical treatments left Dr. Olson in constant pain – and his health in ruins. And that's when he did something REVOLUTIONARY. He began his career in medicine – and dedicated his life to uncovering the true, underlying causes of disease.
Through his innovative medical practices in Tennessee and Colorado, Dr. Olson has helped cure countless seniors from across America of arthritis… heart disease… diabetes… and even cancer. All without risky prescription drugs or painful surgeries.
Dr. Scott Olson reveals how a powerhouse supplement can REBUILD your joints!
Dr. Scott Olson reveals how a weird condition is ruining your health!
Dr. Scott Olson reveals what your BP drugs are doing to your health.
Dr. Scott Olson reveals which diabetes meds are causing serious genital infections.
Dr. Scott Olson reveals his secret to never having another migraine!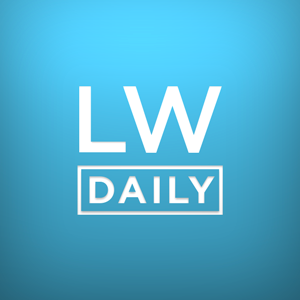 Dr. Scott Olson reveals which six foods men should NEVER eat.
Dr. Scott Olson reveals the best way to fight cancer!
Dr. Scott Olson reveals how antibiotics are draining your energy.