Just How Messed up Is Our Medical System?
I woke up around 4 a.m. today and knew exactly what I needed to tell you about.
I always debate what topic I'd like to explore in each issue of Living Well Daily. I was having trouble with this one, as there are so many health topics I want to research and share with you all.
Today I want to tell you about something that's been bugging me for a while: an alarming statistic published The Journal of the American Medical Association back in 1998[1].
The authors of the article wanted to find out how many people were killed by adverse drug reactions that year. Not illegal drugs, either, but FDA-approved prescription and over-the-counter drugs.
After much number crunching, they concluded:
"We estimated that in 1994 in the United States 106,000 hospital patients died from an ADR [adverse drug reaction]."
The shocking part? These adverse reactions were not due to accidental overdoses or medical errors.
Nope. They continue: "Our study on ADRs, which excludes medication errors, had a different objective: to show that there are a large number of serious ADRs even when the drugs are properly prescribed and administered." [All bolded emphases are mine.]
As a Living Well Daily reader, this probably doesn't surprise you too much. You know our medical system is flawed. You know that FDA approves drugs that have disgustingly dangerous side effects.
But the fact that these drugs are killing so many of us when used "properly" is astonishing to me. And this article examined only deaths in hospitals.
So I decided to do a little more digging and found something that shocked me even more.
I found an article published in Life Extension magazine back in 2004 called "Death by Medicine."[2] The authors report on research commissioned by the Nutrition Institute of America who wanted to try and find out the total number of deaths caused by medical intervention. This means adverse drug reactions, medical error, unnecessary procedures, bedsores, etc.
They crunched some numbers and found that in the U.S., the number of deaths caused by medical intervention each year is an estimated 783,936.
That's over three-quarters of a million people. Every single year.
The authors then state: "It is evident that the American medical system is itself the leading cause of death and injury in the U.S."
Curiously, I went to the CDC's website and searched for "leading causes of death." Here's a screen shot of what I found: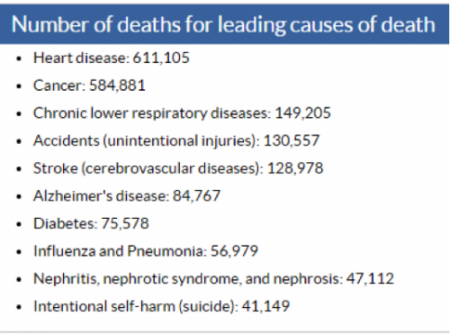 Notice what's missing?
Even if you were to exclude the total number killed by the American medical system, deaths caused by "properly" used drugs in hospitals alone should be sixth on that list.
And it's not.
Deep down, I shouldn't be surprised our government doesn't want to admit that our medical system is so flawed. To address the problem, a massive overhaul would need to take place, starting with how doctors are trained and ending with addressing pharmaceutical company lobbying.
Not going to happen.
Really, I'm just mad.
And I don't tell you all this to scare you or to keep you from ever going to a doctor or hospital. But I do firmly believe that we should not put blind faith into the safety of our medical system, and especially not into FDA-approved drugs. You really must be your own advocate to safely navigate our flawed medical system.
I probably sound a bit paranoid by saying this, but trust no one!
I could write 10 articles about how the drug approval process is disgustingly messed up. But instead of doing that, I'd like to warn you about one drug that's likely in your medicine cabinet right now that you show throw out immediately.
Even though you can buy it without a prescription, it's given to babies, and the commercials for it would make it look like it's one of the gentlest, safest drugs out there, it most definitely is not safe.
In fact, overdoses are estimated to kill over 458 people, send over 56,000 to the emergency room, and lead to 2,600 hospitalizations each year.
What is it?
Tune in on Friday, and I'll tell you exactly what it is and what some safer options are.
To living well,
Jasmine LeMaster
PS: Thanks to all the men who wrote in about their experience or interest in testosterone therapy. We're loving all the reader feedback. Keep it coming! livingwelldaily@lfb.org.
[1] Lazarou et al. Incidence of Adverse Drug Reactions in Hospitalized Patients. JAMA. 1998: 279(15): 1200-1205.
[2] Null, Gary et al. Death by Medicine. Life Extension Magazine. March 2004.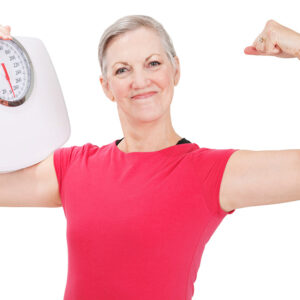 Dear Living Well Daily Reader, There's more weight-loss advice out there than there are stars in the sky. Much of it's complicated, strenuous, or downright impossible to follow. With the promise of slimming down, people push everything from extreme exercise to gross drinks you must hold your nose to gulp down. But the MOST common...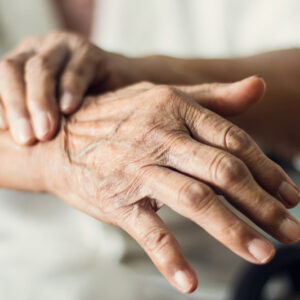 Diabetes is HARD on seniors. Sure, younger people can also develop diabetes-linked kidney disease, heart disease, or even brain problems. But when you mix high blood sugar with advanced age, all those conditions tend to progress faster and become more severe. Case in point: peripheral neuropathy. Peripheral neuropathy occurs when blood sugar levels rise and...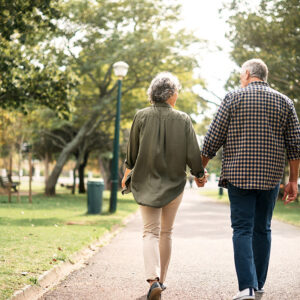 We live in a fast-paced society. And we're expected to keep the pedal to the metal at work and fill the little leisure time we allow ourselves with as many activities as possible… We demand a 24/7 news cycle, instant updates on our phones, and lightning-fast internet speeds… In a culture where most people judge...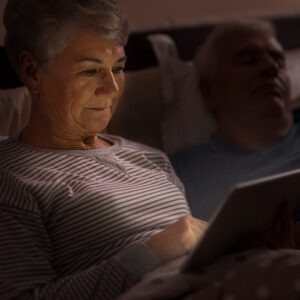 I'm a sleep evangelist. Because getting quality sleep is CRITICAL for good health. You simply can't have one without the other. In fact, regularly missing out on a good night's sleep raises your risks for heart issues, mood disorders, weight gain, blood sugar irregularities, and brain problems. Bur new research raises a red flag about...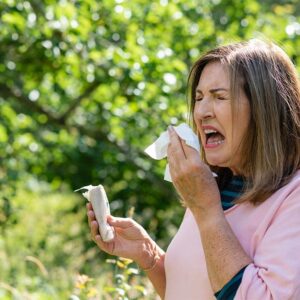 "My allergies have been so terrible the last few weeks and my allergy medicine isn't really doing anything. What can I do?" – Darlene from Chesapeake, Virginia Hi Darlene, There are two steps I typically recommend to tackle troublesome allergies. The first is to focus on nutrients. Begin by getting enough magnesium, folic acid, and carotenoids...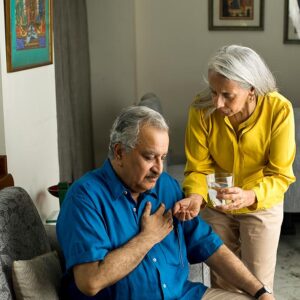 Type the word "Zantac" into any search engine, and the first thing likely to come up is "Zantac lawsuit." And the reason WHY people are suing the drug's maker, GlaxoSmithKline (GSK), is a twisted tale that'll turn your stomach… The drug company allegedly took a page straight out of big tobacco's playbook. And as a...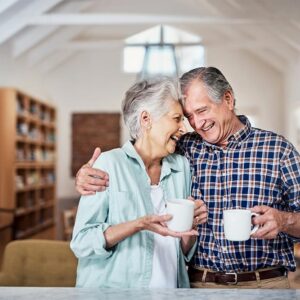 I love coffee. I roast my own beans. I have a fancy coffee maker. The WHOLE nine yards. Of course, I love the bright, bitter punch of flavor I get in every sip. And there's nothing like the jump-start coffee gives my brain in the morning. But I also know that coffee has bunches of...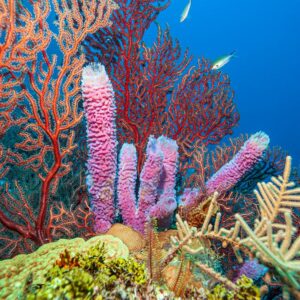 Cancer treatments essentially come in two "flavors." There are the sickening meds that poison the cancerous cells (and sometimes the healthy ones, too), like chemotherapy. Or there are the physical "slash and burn" options such as surgery and radiation. There are times that either or both might be necessary. But let's face it, cancer treatments...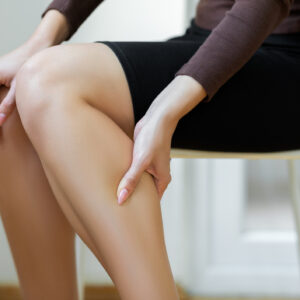 Venous thromboembolism is what I call an "orphan condition." The chances are high that you've never even heard of it before. But we should discuss it more often because it's underdiagnosed, SERIOUS, and preventable. A (VTE) happens when a blood clot forms in a vein. When that clot is in a DEEP vein (usually in...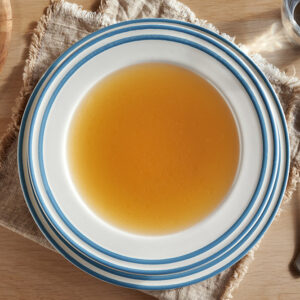 Bone broth has popped up on grocery store shelves nationwide in the last few years. And I couldn't be happier about it! I love to drink bone broth. But I used to have to make my own "liquid gold." And to be honest… it's time-consuming. Now, you can pop down to your local supermarket and...