Magic Mineral Stops Heart Disease
Dear Living Well Daily Reader,
Trying to prevent heart disease can be a full-time job.
When you're not counting your steps or double-checking every food label in your fridge, you're probably reading the terrifying warnings on your heart drugs.
But as turns out, all your efforts could be a giant waste of time…
Because British researchers have just found that if you're not getting enough of a certain miracle mineral, you could be on the fast track to some serious heart issues.
I'm talking about iron, and for centuries, scientists have known that it's vital for healthy oxygen levels as well as blood and muscle function.
Now it looks like this simple element could be the key to heart disease prevention.
In this recent study, researchers from Imperial College London and University College London analyzed the heath data and iron markers of over 50,000 folks with heart problems.
After crunching the numbers, the researchers found that folks who have higher iron levels have a lower risk for developing heart disease.
It's as if the folks with healthy iron levels were shielded from the deadly disease.
This means that upping your iron could help you keep a healthy heart, but experts report that further research and clinical trials are needed to pinpoint exactly how iron fights heart disease.
Even better? If trials go well, one day your doc could hand you an iron pill instead of a deadly statin. Imagine that!
You can get more iron in your diet by eating delicious foods like steak, seafood, pork, poultry, spinach and beans.
Additionally, iron supplements are easily found at your local pharmacy, but you should talk to your doc before taking one.
You see, getting the right balance of iron is tricky, and sometimes getting too much iron can be lead to serious health issues.
So it's imperative to get your iron level tested and talk to a professional about how to get your iron levels back into balance. This way you can boost your heart without worries.
Live well,
Natalie Moore
Managing editor, Living Well Daily
Ed. Note: Please send your feedback: feedback@livingwelldaily.com – and click here to like us on Facebook.
---
Sources
[1] An excuse to eat steak! Low-iron levels increase the risk of heart disease
[2] The Dark Side of Iron – Why Too Much is Harmful

Written By Natalie Moore
Natalie Moore is a dedicated health researcher with a passion for finding healthy, natural, and science-based solutions. After a decade of direct healthcare experience in western and natural medicine, she was involved in public health research before joining Living Well Daily.
Dr. Scott Olson gives us the final word on the effects of turmeric.
Dr. Olson reveals the brain disease symptoms you'd never expect…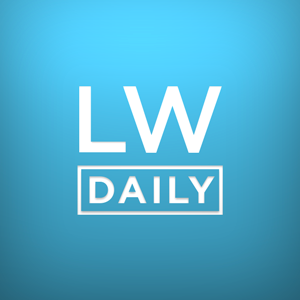 Quick belly fat loss makes for great headlines, but for awful reality. The truth is that you can destroy belly fat, but it takes more than a few leg exercises.
Dr. Olson exposes the truths and myths of apple cider vinegar.
Nyctalopia is the scientific term for night blindness and it is no joke in the modern world.
Dr. Scott Olson provides an arsenal of delicious foods that help digestion.
Dr. Scott Olson brings you a new solution to all your joint pain.
Dr. Olson tells you the right way to lose all the weight you want!
Dr. Olson dishes the truth about the medical advertising industry.
Dr. Olson provides several natural solutions to combatting depression.