From the Mailbag: Deadly Waffles and Determined Warts
Dear Living Well Daily Reader,
You've got questions…
We've got answers!
Today we are going to discuss a deadly disease lurking in one of America's favorite breakfast foods — Eggo waffles. Plus, we will reveal a few ways to remove warts naturally.
Let's dive in…

Deadly Waffles
Hi Natalie,

A friend of mine told me about listeria being found in Kellogg's Eggo waffles. She said this bug could make people really sick and might even lead to death. Is this true? Also, Is it in all Eggo waffles or just a certain type or lot number? And if I have some of these contaminated waffles, what should I do with them?

My grandkids are coming over this weekend and I don't want to feed them something that could make them sick. Please help!

Thanks in advance,

Sue M.
Thanks for asking such an important and urgent question.
Yes, listeria is a very dangerous bacteria and causes serious health issues including fever, aches, diarrhea, nausea and severe infection in the gastrointestinal tract. These infections often require hospitalization and occasionally result in death. Listeria is especially dangerous for folks with fragile immune systems, elderly people and children.
Kellogg's has recalled over 10,000 cases of Eggo waffles in 25 states due to listeria contamination. Though it's important to point out that the presence of the bacteria was detected during routine testing, and no cases of listeria infection have been reported to date.
All recalled waffles are the Nutri-Grain Whole Wheat type of Eggo waffles.
The states included are Colorado, Connecticut, Delaware, Georgia, Illinois, Indiana, Iowa, Kansas, Maine, Maryland, Massachusetts, Minnesota, Mississippi, Missouri, Nebraska, New Hampshire, New Jersey, New York, North Dakota, Ohio, Pennsylvania, Vermont, Virginia, Wisconsin and Wyoming.
You can also detect potentially contaminated waffles by date codes on the 10-count packages. Any package with the date codes of Nov. 21 or 22, 2017, should be discarded. Also, all recalled waffles have a UPC code of 38000 40370.
Source: USA. Gov
Kellogg's will refund you for any items you have to discard. You can reach them at (800) 962-1413, Monday through Friday, 9 a.m.–6 p.m. EST.
But bacteria-laced waffles aren't the only type of food that could threaten your health. Many foods contain toxins, pesticides and GMO ingredients that can wreak havoc on your health.
Fortunately, one of Living Well's renegade health researchers has created an easy-to-read guide that reveals the hidden dangers in the foods you eat. Plus, it provides you with life-changing information on how to make nutritious, safe and confident food choices.
Click here to discover more about the poisonous foods you may be feeding your family.
If you have questions about what's in your food, send them my way! nmoore@lfb.org

Determined Warts
Hey Natalie,

I have two large warts on my index finger that just won't go away. I've tried everything from liquid over-the-counter wart medicines to one of those freeze-off kits. Nothing has worked, and everything I've tried has contained strong-smelling chemicals and caused irritation to my skin.

Do you know of anything natural that may help me rid me of these unsightly warts? They seem determined to stay right where they are.

Thanks,

Jim R.
Thanks for the question, Jim. Lots of folks suffer from stubborn warts, so you're not alone here.
Warts are caused by the human papillomavirus (HPV), which is easy to catch when you have a cut or scrape on your skin. That's why warts usually pop up in places prone to skin damage, like your hands.
Since warts are caused by a virus, it makes sense to treat them with antiviral substances like garlic and tea tree oil.
The University of Maryland Medical Center (UMMC) recommends combining these two powerful virus fighters to clear up determined warts.
Here's how to do it…
Place two–four drops of tea tree oil tincture directly on the wart and then apply a fresh, thin slice of garlic over the wart. Hold in place with tape or bandage. You may have to reapply this treatment nightly for up to three weeks before you see results. As the wart dies, it will turn black and will eventually fall off. Do not take tea tree oil internally.
In addition, UMMC also reports that taking olive leaf extract will also boost your immune system, which could help fight the growth of warts. The recommended dose is 250–500 mg capsules one–three times daily until warts are resolved.
Do you have a natural way to get rid of warts? Please share it! nmoore@lfb.org
Thanks for your questions! Keep them coming! Send all questions to nmoore@lfb.org
Live well,
Natalie Moore
Managing editor, Living Well Daily
---
Sources
[2] Kellogg Co. recalls Eggo waffles after routine test shows Listeria

Written By Natalie Moore
Natalie Moore is a dedicated health researcher with a passion for finding healthy, natural, and science-based solutions. After a decade of direct healthcare experience in western and natural medicine, she was involved in public health research before joining Living Well Daily.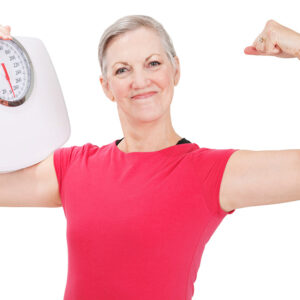 Dear Living Well Daily Reader, There's more weight-loss advice out there than there are stars in the sky. Much of it's complicated, strenuous, or downright impossible to follow. With the promise of slimming down, people push everything from extreme exercise to gross drinks you must hold your nose to gulp down. But the MOST common...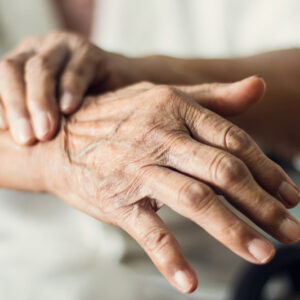 Diabetes is HARD on seniors. Sure, younger people can also develop diabetes-linked kidney disease, heart disease, or even brain problems. But when you mix high blood sugar with advanced age, all those conditions tend to progress faster and become more severe. Case in point: peripheral neuropathy. Peripheral neuropathy occurs when blood sugar levels rise and...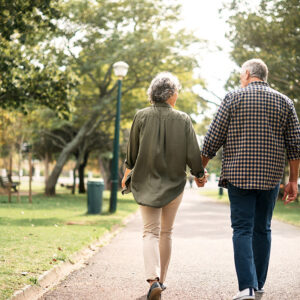 We live in a fast-paced society. And we're expected to keep the pedal to the metal at work and fill the little leisure time we allow ourselves with as many activities as possible… We demand a 24/7 news cycle, instant updates on our phones, and lightning-fast internet speeds… In a culture where most people judge...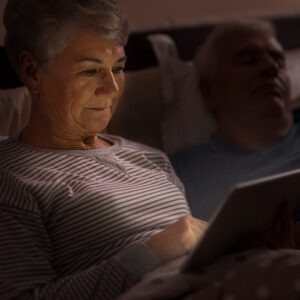 I'm a sleep evangelist. Because getting quality sleep is CRITICAL for good health. You simply can't have one without the other. In fact, regularly missing out on a good night's sleep raises your risks for heart issues, mood disorders, weight gain, blood sugar irregularities, and brain problems. Bur new research raises a red flag about...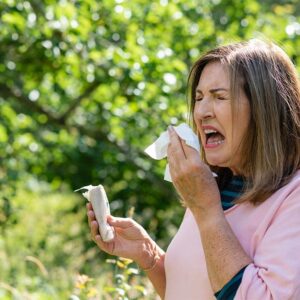 "My allergies have been so terrible the last few weeks and my allergy medicine isn't really doing anything. What can I do?" – Darlene from Chesapeake, Virginia Hi Darlene, There are two steps I typically recommend to tackle troublesome allergies. The first is to focus on nutrients. Begin by getting enough magnesium, folic acid, and carotenoids...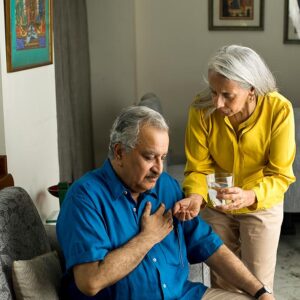 Type the word "Zantac" into any search engine, and the first thing likely to come up is "Zantac lawsuit." And the reason WHY people are suing the drug's maker, GlaxoSmithKline (GSK), is a twisted tale that'll turn your stomach… The drug company allegedly took a page straight out of big tobacco's playbook. And as a...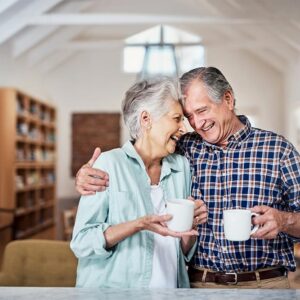 I love coffee. I roast my own beans. I have a fancy coffee maker. The WHOLE nine yards. Of course, I love the bright, bitter punch of flavor I get in every sip. And there's nothing like the jump-start coffee gives my brain in the morning. But I also know that coffee has bunches of...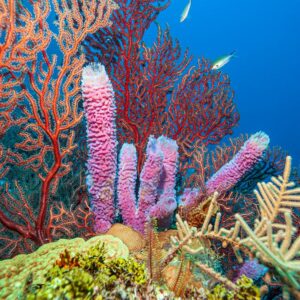 Cancer treatments essentially come in two "flavors." There are the sickening meds that poison the cancerous cells (and sometimes the healthy ones, too), like chemotherapy. Or there are the physical "slash and burn" options such as surgery and radiation. There are times that either or both might be necessary. But let's face it, cancer treatments...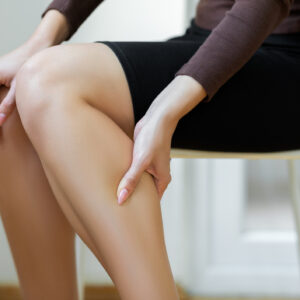 Venous thromboembolism is what I call an "orphan condition." The chances are high that you've never even heard of it before. But we should discuss it more often because it's underdiagnosed, SERIOUS, and preventable. A (VTE) happens when a blood clot forms in a vein. When that clot is in a DEEP vein (usually in...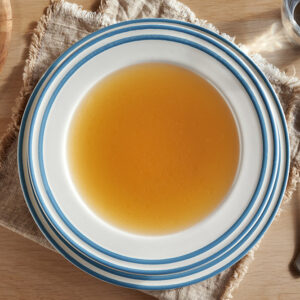 Bone broth has popped up on grocery store shelves nationwide in the last few years. And I couldn't be happier about it! I love to drink bone broth. But I used to have to make my own "liquid gold." And to be honest… it's time-consuming. Now, you can pop down to your local supermarket and...