From the Mailbag: Dirty Laundry and Filthy Vegetables
Are you washing your clothes in a dangerous chemical?
Discover the one common product that can soften, brighten and deodorize your wash naturally
Plus, two ways to make sure your produce is truly clean. 
Dear Living Well Daily Reader,
You've got questions…
We've got answers!
Today, we have two important questions about household chores —  laundry and food prep.
Let's dive in…

Come Clean Without TSP
Greetings, Natalie!

I've read several articles stating that trisodium phosphate significantly enhances the cleaning power of any laundry detergent or soap, but I'm curious if it poses any health or environmental issues. Do you have any thoughts on using it?

Thanks!

J.
J., thanks for asking such a great and important question about this cleaning chemical.
Trisodium phosphate is a strong chemical and should be avoided for both health and environmental concerns.
While it's a proven degreaser, stain remover and cleanser, it's also extremely dangerous to aquatic wildlife. In fact, many states have banned the addition of phosphates in dishwasher detergents due to their ability to pollute lakes, streams, bays and harbors. Phosphates help create algae blooms that decrease oxygen levels and kill aquatic organisms.
In addition, it can impact the health of humans. According to the U.S. National Library of Medicine, exposures to TSP can cause breathing difficulty, esophageal burns, diarrhea, bloody stool, vision loss, severe change in blood acid levels and severe skin burns.
For these two reasons, it's best to avoid TSP — no matter its cleaning powers.
If you're looking to boost your cleaning power naturally, pick up some white vinegar. All vinegars contain acetic acid that can soften and brighten your laundry while killing off nasty odors. But distilled white vinegar is the best choice for laundry because it doesn't contain tannins or natural plant dyes that may stain your clothes.
Simply add half a cup of distilled white vinegar directly to your wash to help combat odors. If you want to use vinegar as a fabric softener, add half a cup to the rinse cycle or in the fabric softener well of your washing machine.
White vinegar is available at most grocery stores and can be ordered from online retailers like Amazon.com
Speaking of vinegar…

Two Ways to Wash Bacteria Away
Hi, Natalie,

For years, I've rinsed fruits and veggies under tap water and then swished them around in a water-and-vinegar solution in the sink. This seems to get my produce very clean, but I've never seen the vinegar wash recommended as a means to making fruits and veggies safer to eat. Do you know if white vinegar helps kill bacteria?

Thanks,

Mary
Mary, thanks for bringing this up. We often report on bacteria outbreaks here at Living Well Daily, so it's important to know the best way to wash your produce.
Sounds like you have been washing your veggies right! Incorporating vinegar into your veggie washing can help reduce your exposure to bacteria and viruses.
According to a study in the Journal of Food Protection, a solution that is one part vinegar to nine parts water removes 90–95 percent of viruses and bacteria from strawberries after being gently agitated (swishing works great for this) for two minutes. While this study only included strawberries, it would make sense that this method would be effective on other produce.
It's important to note that the vinegar solution doesn't always kill these microorganisms. Instead, it makes it more difficult for them to stick to the veggie's surface. This means they will wash away easier in water.
Once you have finished your two minutes of swishing your produce around in the solution, be sure to rinse thoroughly. This will remove any leftover vinegar that may affect taste. This method may cause some flavor changes on produce with thin skins like certain berries or peaches.
That's why it's important to note studies done by the University of Maine conclude that plain ol' tap water is the most effective against bacteria.
A thorough H2O rinse of your fruits and veggies can wash away 98 percent of the bacteria lurking on it.
So if you have a thin-skinned produce, you can omit the vinegar as long as you give them a healthy rinse.
Filtered water is a better option than tap water, even if it's just for rinsing your produce. If you're in the market for a water filter, be sure to check out the Turapür. This easy-to-install countertop filtration unit is unlike most water filters on the market. Not only does it include 6 inches of KDF process media and activated carbon to filter your water, it also has a unique mineral mix that produces hydrogen-rich antioxidant water directly from your sink. Click here to learn more about the Turapür.
With or without the vinegar, just be sure you are washing your produce!
Live well,

Natalie Moore
Managing editor, Living Well Daily
P.S. Send me your questions! I would love to answer them! nmoore@lfb.org
---
Sources
[1] Trisodium phosphate poisoning
[2] Reduction of poliovirus 1, bacteriophages, Salmonella montevideo, and Escherichia coli O157:H7 on strawberries by physical and disinfectant washes.
[3] 7 Myths About Washing Your Produce

Written By Natalie Moore
Natalie Moore is a dedicated health researcher with a passion for finding healthy, natural, and science-based solutions. After a decade of direct healthcare experience in western and natural medicine, she was involved in public health research before joining Living Well Daily.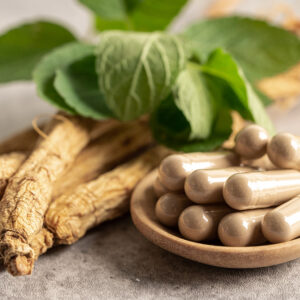 Ginseng is the very definition of an "ancient cure." In fact, you can find the potent herb mentioned in 2,000-year-old Chinese books as a treatment for a wide range of illnesses. But what's made ginseng stand the test of time… remaining nearly as popular TODAY as it was hundreds of years ago… is its apparent...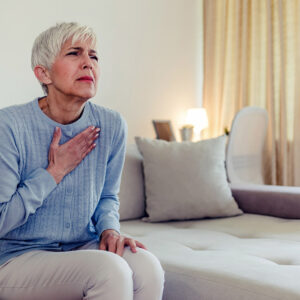 After every meal, millions of Americans pop a pill. Folks are convinced that proton pump inhibitors (PPIs) such as Prilosec or Nexium are necessary to head off heartburn. But what these drugs REALLY do is liable to shock you. To begin with, they block your body from properly digesting your food. But that's just the...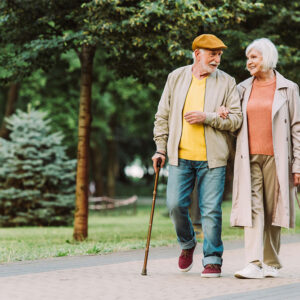 Once you pass a certain age, the medical ads start haunting you. You find them shoved into your mailbox. Then they show up in your email. And you even start spotting them hovering in the corner of every website you visit. It seems EVERYONE is trying to sell you a drug to relieve your arthritis...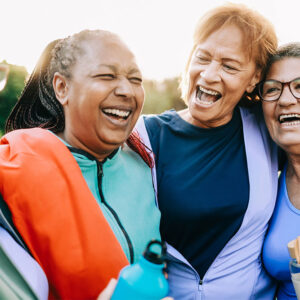 Our healthcare system has a fatal flaw. It's set up to react to illness, NOT prevent it. So, doctors are stuck in a losing game of whack-a-mole. They spend all their energy and time scrambling to knock down symptoms. That means prescriptions for preventative care are virtually nonexistent. And that's certainly the case with memory...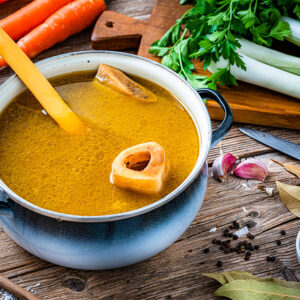 I was in a small grocery store in the mountains recently, and noticed that they had bone broth for sale. I thought, "Wow, we've come a long way!" And that's a good thing. Here's why… Bone broth used to be nearly impossible to find in modern-day grocery stores. But to eke out as much nutritional...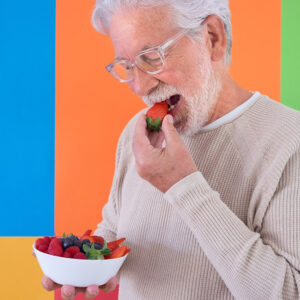 You can't turn on the T.V. or flip through a newspaper anymore without seeing a new drug breakthrough they claim will FINALLY rid humanity of our aging brain issues. These medicines hit the market promising miracles. But it typically isn't long before we start seeing their dark side. Meanwhile, a safe, natural remedy to boost...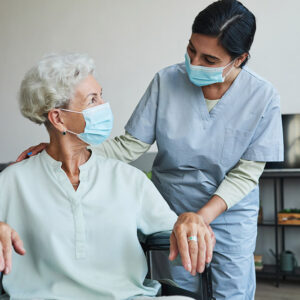 "We've unfortunately had to put my 90-year-old mother in a home. I'm so worried she's going to get sick (especially with COVID still around). Is there anything I can do to help protect her?" Sam from Prattville, AL Hi Sam, Your situation sounds familiar. My father is in a senior living center with about 300...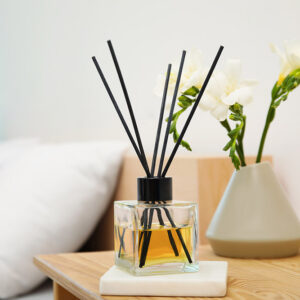 You have five primary senses: sight, hearing, taste, touch, and smell. (The sixth one doesn't count. Only your Aunt Mable claims that one.) But you've likely noticed that only your sight and hearing get tested when you visit the doctor. Your senses of taste, touch, and smell are almost entirely ignored. And ignoring one of...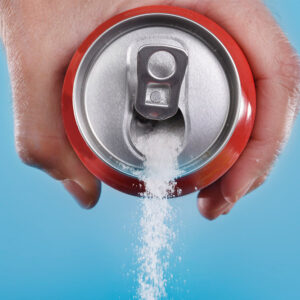 People often ask me what's the WORST thing for their health. Cigarettes, alcohol, and illegal drugs often pop to mind. But everyone KNOWS those things are bad. But there's in fact, a popular "harmless" daily habit that has HUGE health consequences. And it can be every bit as bad as a cigarette or booze habit....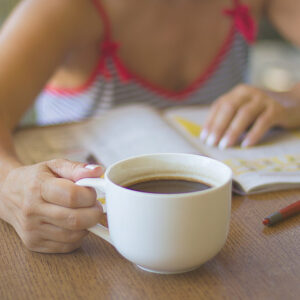 I have a foolproof plan for maintaining clear thinking and a steel-trap memory as you age. Ready to hear it? Stop plaques and tangles from building up in your brain. Unfortunately, it's the perfect example of "Easy to say, but not so easy to do." Or, it was until NOW. Because scientists have discovered a...