Mailbag! Living with Stage 3 Kidney Disease
I'm living with stage 3 kidney disease, and I was wondering if you had suggestions for helping manage it. Currently I'm drinking six bottles of water a day to try to prevent going on dialysis like my mother and brother have had to.
–Tim from Boston, MA
Tim,
There are two primary causes of kidney disease: high blood pressure and diabetes.
High blood pressure damages the kidneys because the kidney is full of delicate blood vessels, and those blood vessels cannot withstand the high pressure.
Diabetes harms those small blood vessels by making them weak and easy to damage (and it doesn't help that diabetes is also a leading cause of high blood pressure).
While stage 3 is very serious, you and your doctor can help stop it from progressing by addressing the underlying causes. Many people can live a very long time in stage 3.
Here's what I've recommended to my patients who want to get control of both high blood pressure and high blood sugar.
Dr. Scott's Blood Sugar and Heart Disease Program:
· Eat colorful foods. This means getting enough vegetables in your diet. If you can't stand veggies, you can "cheat" by getting your veggies and other superfoods in a powdered form. I take one every day by mixing it into yogurt and some berries.
· Avoid vegetable oils. Vegetable oils, especially trans fatty acids, are like setting off tiny bombs in the bloodstream because they increase inflammation. I cannot stress this enough: vegetable oils do so much damage that you need to avoid all of them. The easiest way to do this is to not eat processed foods (nothing in a box or at a fast food restaurant). Cook only with olive or avocado oil.
· Find easy ways to exercise. Take the stairs, walk to your errands, stand during television commercials… find something fun and stick with it. Exercise is proven to help control blood sugar and get blood pressure down.
· Weight control. The best way to control diabetes, as you've probably heard, is to maintain a healthy weight. There are many ways to lose weight, but I prefer getting blood sugar under control, dropping inflammation, and giving your metabolism a kick. The below supplements can also help you do that.
· Fish oil. One of the most powerful anti-inflammatories out there is fish oil. It works by keeping inflammatory proteins low.
· Curcumin. This extract from the spice turmeric is great at helping the body modulate inflammation. Unless you get a ton of this in your food, you should think about supplementing.

Written By Dr. Scott Olson, ND
Nearly 25 years ago, failed mainstream medical treatments left Dr. Olson in constant pain – and his health in ruins. And that's when he did something REVOLUTIONARY. He began his career in medicine – and dedicated his life to uncovering the true, underlying causes of disease.
Through his innovative medical practices in Tennessee and Colorado, Dr. Olson has helped cure countless seniors from across America of arthritis… heart disease… diabetes… and even cancer. All without risky prescription drugs or painful surgeries.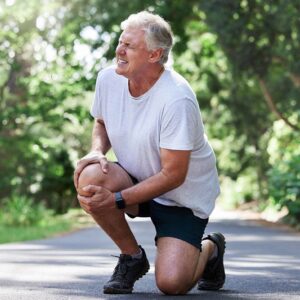 Dear Living Well Daily Reader, You might know the old saying, "Walk a mile in his shoes." Well, it's a perfect fit when talking about knee pain. Except it might be more accurate to say, "Limp a mile." Because all too often, when you tell someone you suffer from chronic knee pain, they blow you...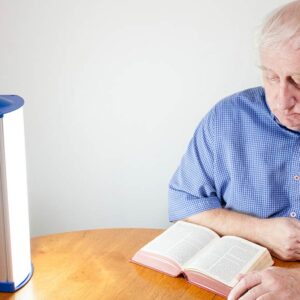 Mainstream medicine giving the thumbs up to a drug-free, non-invasive treatment for ANYTHING is like spotting a unicorn. But that's precisely what's happened with dementia. You probably already know how poor the options are for treating this disease. Heck, even the MOST enthusiastic supporter of drug therapies will admit the existing Alzheimer's meds are a...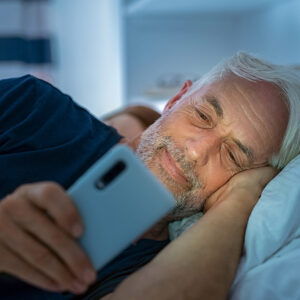 "Hello, police? I want to report a burglary." The thief? Big Tech. What did they steal? Our ability to focus. If you're like a LOT of folks, you find yourself continually distracted these days. Your ability to concentrate is shot. And there's this little rectangular box that constantly draws your attention away from the present...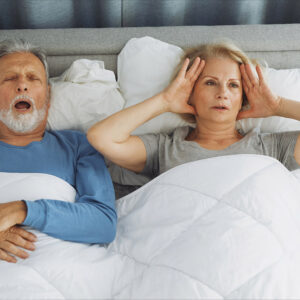 We sure have a lot of ways to refer to snoring here in the United States. Sawing logs, mowing hay, hitting a knot, and blowing zs are just a few that come to mind. But regardless of what you call it, snoring is serious business. And if you, or someone you love, snores, you should...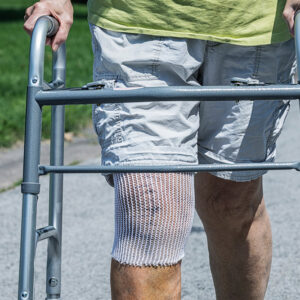 "I'm having knee replacement surgery next month. I'm very nervous. Are there any ways to speed up recovery?" – Jen, Boulder, CO There's no doubt about it. Surgery IS stressful for the body (and mind), and it takes time to heal. But your recovery time CAN typically be reduced with a bit of extra support. Most...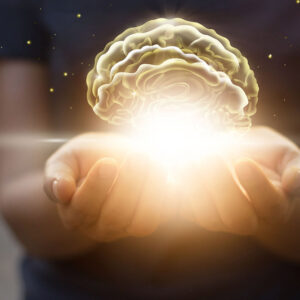 Do you get a bit worried that you have Alzheimer's every time you forget something? If so, you're not alone. It's a COMMON fear as we age. After all, when you find yourself standing in the middle of a room wondering WHY you walked in there, it's easy to think you could be headed down...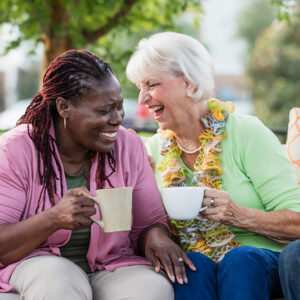 Your gut bacteria are like a little community of tiny workers. Each bug has its own job to do. And there are a LOT of the tiny little critters. In fact, scientists estimate you have about 100 trillion of these microorganisms in your digestive tract. Collectively, they're referred to as your microbiome. The problem is...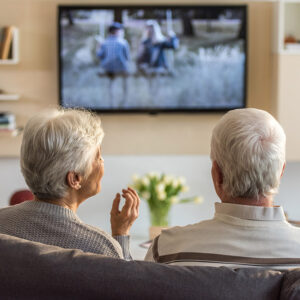 If you exercise most days of the week, that's FANTASTIC! I'll be the first to congratulate you. You're doing FAR better than most folks, and you should be proud of yourself. But if you're a victim of what I call "one and done" (OAD) thinking, it could lead to unintended consequences despite your daily workout....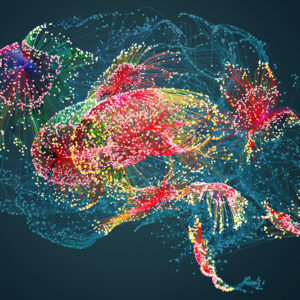 Few things are as crucial as maintaining brain health as you age. You can live with a bum knee or losing your hair. And cranking up the volume on the TV to hear your favorite shows might be annoying, but it's manageable. However, fading brain power is a horse of a different color. It means...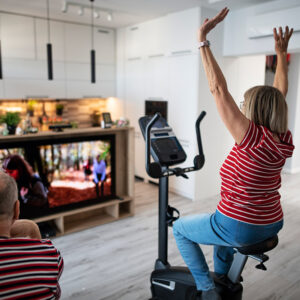 I often talk about the benefits of exercise here in Living Well Daily. And there's a good reason for that. Allow me to boil all that advice down to one observation… Exercise is your ticket to a LONGER, HAPPIER, and HEALTHIER life. But I get it. Knowing that and putting it into action are two...