MAILBAG: Protect Yourself Against New COVID Variants
Dear Living Well Daily Reader,
"Most of my family has been hit with COVID. We're thinking it's the latest variant. Are there any extra, new recommendations for protecting yourself against the variant? (Aside from washing your hands?) My husband and I have tested negative so far, but we want to be careful."
–Tammy from Lancaster, Pennsylvania
Hi Tammy,
I wish I had some fantastic breakthroughs to share with you about how to avoid a COVID infection. But for now, the recommendations remain the same regardless of the variant that's circulating.
The silver lining is that we already KNOW how to reduce our risk of getting sick.
As we head into the fall and winter months, we'll spend much more time indoors. That means we must protect ourselves and others from getting sick again. After all, there's plenty of evidence now that repeat COVID-19 infections raise your risk for complications.
So, let's do a quick refresher. And then stick around after because I DO have one more trick you can add to your bag of "anti-COVID" tricks that you likely have not heard of before.
You can reduce your risk of becoming infected with all of the COVID variants (or ANY virus) by taking a few simple steps:
Wash your hands often. It may sound obvious, but it's so critical to stopping the spread of infections that it bears repeating. Most people have no idea how often they touch their faces. (Spoiler alert… it's a LOT!) But each time you do, you transfer whatever's on your hands to the places closest to your mouth and nose. And, of course, that's the route infections take to get into your body.
Avoid crowds when possible. The more people you're around, the more potential exposures to the virus you have. Stick to smaller gatherings whenever you can.
Wear a mask. The subject has been contentious. But the bottom line is – masks work. There's a reason doctors like me wore them long before the pandemic began. Studies show masks ARE effective at reducing the spread of viruses. Plus, they may help reduce the amount of the virus you're exposed to, potentially reducing the severity of an infection if you do get sick.
Stay healthy. Giving your body what it needs to function at the top of its game can help you dodge infections of all sorts. Fuel up with healthy foods, including lots of fresh veggies, good fats, and proteins. And avoid inflammatory sugars, vegetable oils, and processed foods. Get plenty of good quality sleep. And exercise regularly.
And now for that new bit of advice.
Recent research revealed nasal irrigation can significantly reduce the severity of viral infections sending your risk of being hospitalized plummeting.
Nasal irrigation is rinsing out your nose with a salt solution. I like to dissolve ¼ teaspoon salt in a cup of lukewarm distilled water.
Then, using a neti pot or bottle (available online at Amazon or Walmart), I direct the salt-water solution up one nostril, allowing it to exit through the other. If you need help visualizing it check YouTube for some demonstration videos.
I suggest trying nasal irrigation in the shower. It can feel a bit strange or uncomfortable your first time. But I promise it doesn't hurt.
P.S. Cold, flu, and COVID symptoms overlap, making it difficult to tell them apart (even for experts). But some tell-tale signs are more common in each type of infection. You just need to know what to look for.

Written By Dr. Scott Olson, ND
Nearly 25 years ago, failed mainstream medical treatments left Dr. Olson in constant pain – and his health in ruins. And that's when he did something REVOLUTIONARY. He began his career in medicine – and dedicated his life to uncovering the true, underlying causes of disease.
Through his innovative medical practices in Tennessee and Colorado, Dr. Olson has helped cure countless seniors from across America of arthritis… heart disease… diabetes… and even cancer. All without risky prescription drugs or painful surgeries.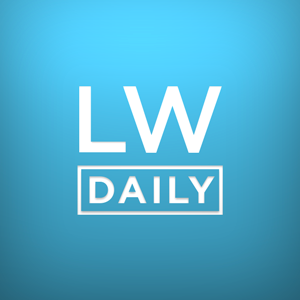 Dear Living Well Daily Reader, The message has been received loud and clear: "Fat is BAD!" Conventional medicine has been preaching the anti-fat message for decades now. We've been told we should avoid it… That eating "too much" fat will make US fat… And that fat on our bodies triggers disease and death… Here's the...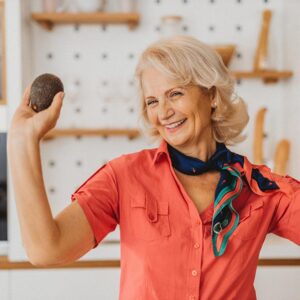 One day, we'll look back at our discovery of the nervous system in our guts in much the same way as other giant leaps in medicine like germ theory, vaccinations, and antibiotics. Knowing it exists and how important it is has changed EVERYTHING. We now understand that the enteric nervous system, or our "second brain"...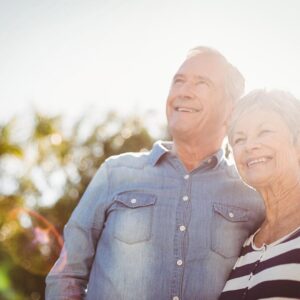 Dear Living Well Daily Reader, One thing no one ever thinks to warn you about a cancer diagnosis is the RUSH. While you're still trying to process the news that you have cancer, you're already asked to make decisions about your treatments. You're told there's no time to waste. And warned delays could lead to...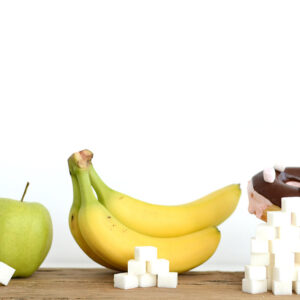 "I'm diabetic and I don't quite understand the differences in sugar. There's sugar you make cookies with but also fruits have sugar. Can I have fruits even though they have sugar too?" – Annette, from Helen, GA Hi Annette, For something that seems so simple, sugar sure gets complicated very quickly. That table sugar you...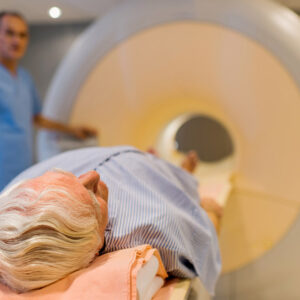 I'm not going to pull any punches here. Getting a prostate cancer diagnosis is downright terrifying. And that's especially true because for YEARS there weren't any remarkable advancements in the treatments for this cancer. Watchful waiting (active surveillance) was the best we could do for men with small tumors that didn't appear aggressive. And for...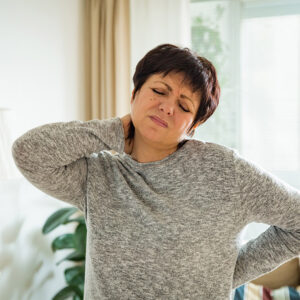 We've lived with COVID-19 for nearly three years now. That means we KNOW what it looks like, right? Wrong. The dominant COVID strain infecting people today doesn't look exactly like the one that infected people last year. The virus is constantly changing. And so are the symptoms when you catch it. Different COVID strains appear...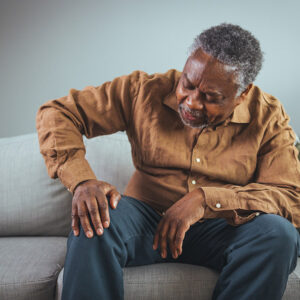 My excellent editor told me the other day that she gave in and took some naproxen for her psoriatic arthritis pain. And she's not alone. Occasionally even people who are passionate about natural medicine turn to over-the-counter or prescription drugs for pain relief. After all, joint pain can be downright debilitating. But before you reach...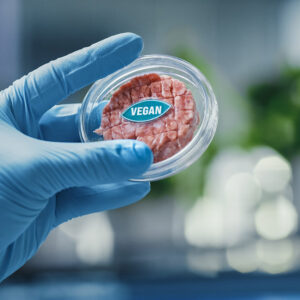 People ask me all the time what I think about meat substitutes. My reply is simple: "They're junk!" The labels claim that these fake meats are better for your health and the environment. But nothing could be further from the truth… If you're a regular Living Well Daily reader, you know I'm constantly warning you...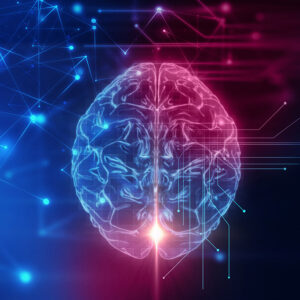 Ask a group of middle-aged people about their biggest fear, and they will almost universally say, "losing their minds." And I agree. The thought of my precious memories fading away is at the top of MY "no thanks" list. But just wanting your brain to be healthy isn't enough. You have to work at protecting...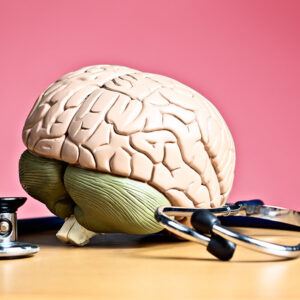 "What's your take on the drugs for Alzheimer's?" – Timothy, from Bel Air, MD Hi Timothy, Let me make it simple: They're junk. You've seen the breathless headlines, I'm sure. After all, they're almost impossible to ignore! They make exciting claims like "New breakthrough in Alzheimer's Treatment Is a Game Changer!" or "FINALLY an Alzheimer's...