Miracle Spice STOPS Heart Disease & Cancer!
We've been getting the same depressing message from the federal government and mainstream medicine for decades.
If heart disease doesn't kill you, cancer will.
They're now the number-one and number-two causes of death in America.
But what if you could SLASH your risk of heart problems and cancer at the same time?
All you need is one little spice… and it's probably sitting in your cupboard right now.
To date, there are over 1,000 clinical studies on the Indian spice turmeric and its extract, curcumin.
Turmeric is full of antioxidants and other powerful plant-nutrients. Research studies show regular consumption of turmeric can help to reduce heart disease, cancer, and diabetes.
All of those studies were conducted for a variety of illnesses, but they have a few common traits.
Here is a summary:
Anti-inflammatory: Turmeric contains polyphenolic compounds that reduce chronic inflammation in many studies. If inflammation is something you are looking to control, consider eating a low-inflammation diet and taking a good turmeric supplement.
Brain Health: The antioxidants and curcuminoids in turmeric can help your brain reduce damage over time. Turmeric can help reduce the amyloid plaques found in Alzheimer's disease. It has also been shown to improve working memory and it even helps with anxiety.
Cancer treatment and prevention: Regular supplementing with curcumin may help to prevent and treat cancer by blocking blood supply to tumors and boosting your immune system.
Heart health: Many studies have shown curcumin can help regulate blood pressure and prevent heart diseases. It may even reduce the risk of blockages.
Pain reduction: If you have joint pain, back pain, arthritis… any chronic pain… turmeric works wonders. A recent study pitted curcumin against ibuprofen and curcumin worked better (with none of the harmful side effects).
Health and Happiness,
Dr. Scott Olson, ND
Ed. Note: Please send your feedback: feedback@livingwelldaily.com – and click here to like us on Facebook.

Written By Dr. Scott Olson, ND
Nearly 25 years ago, failed mainstream medical treatments left Dr. Olson in constant pain – and his health in ruins. And that's when he did something REVOLUTIONARY. He began his career in medicine – and dedicated his life to uncovering the true, underlying causes of disease.
Through his innovative medical practices in Tennessee and Colorado, Dr. Olson has helped cure countless seniors from across America of arthritis… heart disease… diabetes… and even cancer. All without risky prescription drugs or painful surgeries.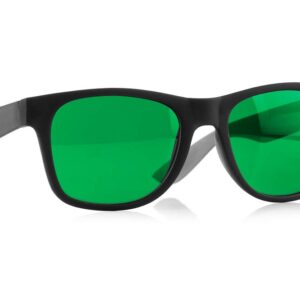 Being an adult HURTS. Well, for nearly 20 percent of us, at least, it does. Because that's how many folks are suffering from some sort of pain, according to studies. We battle migraines, arthritis, cancer, muscle aches, fibromyalgia, and more. Many folks turn to over-the-counter painkillers, including aspirin, acetaminophen, and ibuprofen. But with chronic pain,...
Dear Living Well Daily Reader, My wife has recently begun showing signs of dementia. Her doctor has put her on medicine to try and "slow the progression" but, if anything, she seems like she's just getting worse. Is there anything we can do? –Martin from Durham, North Carolina Hi Martin, Some medications claim to slow...
It always puzzles me how anyone thinks we can spray toxic chemicals on our crops and NOT have them affect our health! Because despite what food manufacturers may claim, chemical residues from pesticides and herbicides show up on (and IN) the conventionally grown food we eat. And research makes it clear that these creepy chemicals...
I think you'll agree that aging should come with some perks. And chief among them is FINALLY having the time to relax and enjoy the retirement you earned. But that's awfully hard to do if you're losing your eyesight due to macular degeneration. Instead, your golden years become tarnished by having to focus on learning...
How does that old saying go? An ounce of prevention is worth a pound of cure. We all know it's easier to STOP something from happening in the first place than to repair the damage after it's happened. And with all of its complications, including shortening your lifespan, type 2 diabetes is well worth preventing!...
I've had patients make some pretty strange claims about their arthritis. Many folks swear they can "feel a storm coming" in their joints. And I've heard this one so often (and had them be spot-on about that storm) that I believe it's true. Other patients claim their joint pain gets worse when eating tomatoes. And...
If you're "of a certain age," I bet you remember that iconic old slogan from the late 70s, "A mind is a terrible thing to waste." It always springs to mind when I see a sharp person's memory start to fade away. They soon become unable to make decisions for themselves. Eventually, they even have...
Dear Living Well Daily Reader, "Most of my family has been hit with COVID. We're thinking it's the latest variant. Are there any extra, new recommendations for protecting yourself against the variant? (Aside from washing your hands?) My husband and I have tested negative so far, but we want to be careful." –Tammy from Lancaster,...
If you have diabetes, it's almost certain that your conventional medical doctor put you on a blood sugar-lowering drug. And there's ALSO a strong possibility that the drug makes you feel terrible. Common side effects include gas, bloating, upset stomach, kidney issues, and fatigue. Even worse, over time, these drugs become less effective. So even...
Okay, I'll admit it. There have been times I've found it tough to maintain an optimistic outlook these last few years. And I'm not alone. Studies show that unhappiness and loneliness are on the rise. That's TERRIBLE news for our health. Because when you combine the two, it can deliver a devastating blow to your...