Mosquito Season: Why Bug Spray Can Melt Plastic
Dear Living Well Daily Reader,
2016 is the year of the mosquito.
With over 2,500 confirmed cases in the U.S., threats of Zika have brought mosquito protection to the forefront for anyone living in or traveling to areas with mosquitos.
And while today, Labor Day, usually marks the end of summer, there's still about a month of high-temperature days and mosquito-filled nights ahead. This means your risk of catching a mosquito-borne illness is far from over.
That's we've decided to share with you, once again, important information on how to protect yourself from dangerous disease-spreading bugs without risking your health.
There are lots of options out there for mosquito protection, but it's important to find safe, adequate protection that won't ruin your health.
Read on to discover more…

Mosquito Season: Why Bug Spray Can Melt Plastic
As the cases of Zika virus pile up, so do bug repellant sales.
But before you get carried away in the outdoor section…
You should know that a popular ingredient in bug spray can cause some serious health issues, including neurological damage when used at high concentrations.
Yet you still need to protect yourself and your family from the imminent threat of mosquito-borne disease.
So what can you do?
Fortunately, there are a few ways to make this toxic repellent, DEET, a little safer.

Pass the Paint Thinner?
My first encounter with DEET was alarming.
One year when I was away at summer camp, I saw a fellow camper melt a plastic cup with a can of aerosol bug spray. While it was disturbing, the 11-year-old version of me couldn't help but be intrigued.
Throughout the camp session, some other curious campers and I figured out that not only could this bug spray melt plastic, but it could also strip paint and even remove nail polish.
When I went home and told my mom about it — she immediately threw it out and chalked it up to being a fluke.
But it was no fluke; it was DEET.
As it turns out, DEET isn't just an insect repellent. It's a powerful chemical in other ways.
DEET is a member is of the toluene family. These chemicals are solvents, which explains why the DEET-based bug spray was able to remove paint and melt plastic.
Regular DEET use is linked to side effects including rashes, skin irritation, numbness and burning in the lips, nausea, headaches, dizziness, and trouble concentrating.
Studies using DEET have also raised concerns about neurological damage and disrupted gene expression. In high doses, DEET can induce neurological symptoms like seizures, tremors, and slurred speech.
While all of these health consequences are alarming, they are associated with high concentrations and long durations of exposure.
However, lowering the concentration of DEET in your bug spray is an easy way to reduce these dangerous exposures. DEET is available in various concentrations, from 100 percent all the way down to 5 percent.
The concentration level doesn't affect the spray's ability to repel insects. Instead, higher concentration provides longer-lasting protection.
This means choosing a lower dose of DEET won't make you more susceptible to bites, unless you forget to reapply it. Plus, this instantly lowers your exposure to this strong solvent. Be sure to read the label for duration information.
The CDC suggests using products with a concentration of 20–50 percent to repel disease-carrying vectors. This percentage should provide all-day protection. But if you're going out for just a few hours, a lower concentration like 10 percent should do the job.

Biochemical Protection
There is another other option.
The CDC has approved the use of lemon eucalyptus oil as an insect repellant. However, the approved form is quite different from the unprocessed form.
The type of lemon eucalyptus approved by the CDC is a processed oil extract. The oil extract is refined to intensify its active ingredient, para-menthane-3,8-diol, or PMD. Processing increases the PMD concentration from 1 percent to as high as 65 percent.
Heavy refining doesn't exactly make PMD a "natural" product, but the EPA defines it as a biochemical pesticide. This means it's a naturally occurring ingredient that controls pests via nontoxic mechanisms.
Repellants with 20–26 percent PMD concentrations are shown to be just as effective against both mosquitoes and ticks as 15–20 percent DEET repellants.
Although PMD repellents aren't exactly "natural," they can't melt plastic or strip the paint off a car, making them the seemingly safer option.
The increased risk of Zika and other vector-borne diseases this year makes it important to ensure you are properly protected. Wearing long sleeves and pants is an effective way to increase your chances of dodging pesky bites, because clothing adds one more layer of protection between you and the pests.
But if you are going into an area infested with disease-carrying insects, you'll need to use bug spray as well. Make sure your bug repellent is appropriate for the situation. Using DEET or PMD at the recommended level is the best option for areas with large mosquito populations.
Citronella and other essential oils are fine options for adding an extra layer of protection but aren't powerful enough to shield you from bites in highly infested areas.
Live well,

Natalie Moore
Managing editor, Living Well Daily
Sources
[1] Is it true that the DEET used in most mosquito repellents is toxic?
[2] EWG'S GUIDE TO BUG REPELLENTS IN THE AGE OF ZIKA: REPELLENT CHEMICALS
[3] Protection against Mosquitoes, Ticks, & Other Arthropods
[4] Which repellent works best?

Written By Natalie Moore
Natalie Moore is a dedicated health researcher with a passion for finding healthy, natural, and science-based solutions. After a decade of direct healthcare experience in western and natural medicine, she was involved in public health research before joining Living Well Daily.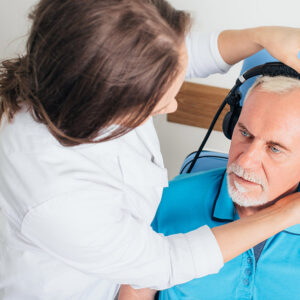 Hearing loss has a habit of sneaking up on folks. Typically, it happens so slowly that you don't notice it until you've lost a SIGNIFICANT amount of hearing. According to the National Institutes of Health, about 8 percent of adults 55 to 64 have disabling hearing loss. That number jumps to 25 percent for people...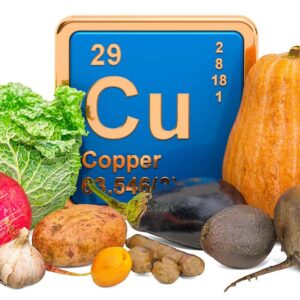 Dear Living Well Daily Reader, Some nutrients get all the glory. There are the vitamin A-Listers like C, D, and E. And although minerals like calcium, potassium, and magnesium might be considered B-List stars, they ALSO get their fair share of attention. But one vital nutrient never gets to walk the red carpet. And that...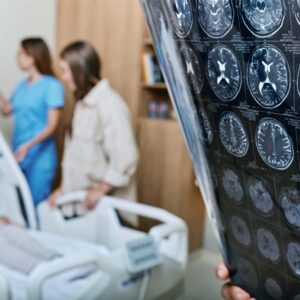 It's NOT good news. A recent report by the World Health Organization (WHO), confirmed that the chance of having a stroke has skyrocketed by a whopping 50 percent in the last twenty years. According to the WHO, that means your stroke risk is now about one in four. Next time you're in a crowd, look...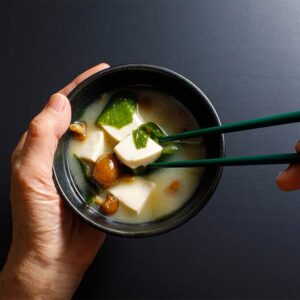 I often wonder why so many people are passionate about tofu. There's something about it that triggers strong emotions. Some folks HATE it, while others LOVE it. But is it good for you? Well, it's complicated. Tofu is a fermented soy product. It tastes bland alone. But it takes on the taste of whatever you...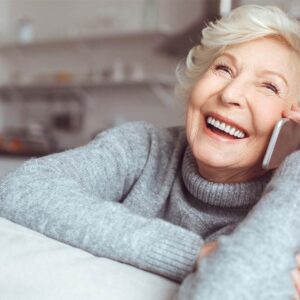 I sometimes joke with my (adult) kids. "Do you know," I ask, "that the PHONE you carry around with you all the time can make phone calls?" They laugh and mumble, "Old," under their breath. I swear the generations who grew up with a cell phone attached to their palm will do almost anything to...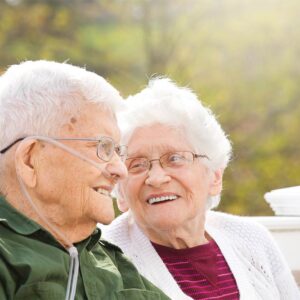 "Got any natural treatments for COPD?" – Mike, Ann Arbor, MI Dear Mike, Unfortunately, COPD, or chronic obstructive pulmonary disorder, is a common condition. In fact, it's now the third leading cause of death in the United States. COPD causes the airways to constrict, making breathing difficult or uncomfortable. Persistent coughing, excess mucus production, wheezing,...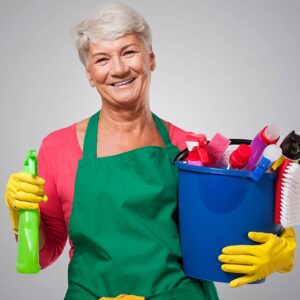 Boy, a LOT has changed in the last few years. COVID altered our lives in so many ways. I used to largely ignore hearing a cough or sneeze in public. But now they get my attention EVERY time. In fact, protecting myself from them has a side benefit. I've dodged many of the other sniffle-and-...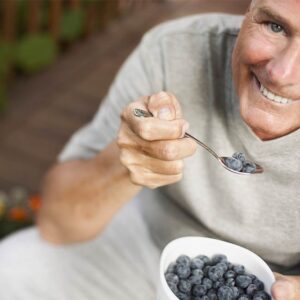 Aging often gets a bad rap. But there are a bunch of advantages to getting older (and wiser). And honestly, it sure beats the heck out of the alternative. But we can all agree that getting older has one BIG drawback… Over the years, you start to collect illnesses. First, it could be your blood...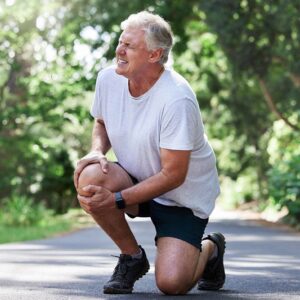 Dear Living Well Daily Reader, You might know the old saying, "Walk a mile in his shoes." Well, it's a perfect fit when talking about knee pain. Except it might be more accurate to say, "Limp a mile." Because all too often, when you tell someone you suffer from chronic knee pain, they blow you...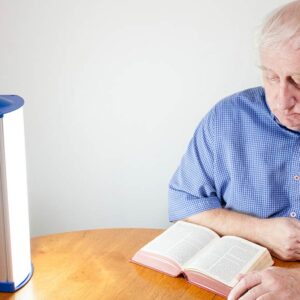 Mainstream medicine giving the thumbs up to a drug-free, non-invasive treatment for ANYTHING is like spotting a unicorn. But that's precisely what's happened with dementia. You probably already know how poor the options are for treating this disease. Heck, even the MOST enthusiastic supporter of drug therapies will admit the existing Alzheimer's meds are a...