Mosquito Season: Why Bug Spray Can Melt Plastic
Are you dousing yourself with paint thinner? 
Synthetics or solvents? Find out when to use them…
Discover the safest way to get maximum protection with less health risk. 
Dear Living Well Daily Reader,
2016 is the year of the mosquito.
As the cases of Zika virus pile up, so do bug repellant sales.
But before you get carried away in the outdoor section…
You should know that a popular ingredient in bug spray can cause some serious health issues, including neurological damage when used at high concentrations.
Yet you still need to protect yourself and your family from the imminent threat of mosquito-borne disease.
So what can you do?
Fortunately, there are a few ways to make this toxic repellant, DEET, a little safer. We will share one very important tip about this in just a bit.
Plus, we will reveal a not-so-natural but potentially less dangerous repellant the CDC has approved.

Pass the Paint Thinner?
My first encounter with DEET was alarming.
One year when I was away at summer camp, I saw a fellow camper melt a plastic cup with a can of aerosol bug spray. While it was disturbing, the 11-year-old version of me couldn't help but be intrigued.
Throughout the camp session, some other curious campers and I figured out that not only could this bug spray melt plastic, but it could also strip paint and even remove nail polish.
When I went home and told my mom about it — she immediately threw it out and chalked it up to being a fluke.
But it was no fluke; it was DEET.
As it turns out, DEET isn't just an insect repellent. It's a powerful chemical in other ways.
DEET is a member is of the toluene family. These chemicals are solvents, which explains why the DEET-based bug spray was able to remove paint and melt plastic.
Regular DEET use is linked to side effects including rashes, skin irritation, numbness and burning in the lips, nausea, headaches, dizziness, and trouble concentrating.
Studies using DEET have also raised concerns about neurological damage and disrupted gene expression. In high doses, DEET can induce neurological symptoms like seizures, tremors, and slurred speech.
While all of these health consequences are alarming, they are associated with high concentrations and long durations of exposure.
However, lowering the concentration of DEET in your bug spray is an easy way to reduce these dangerous exposures. DEET is available in various concentrations, from 100 percent all the way down to 5 percent. The concentration level doesn't affect the spray's ability to repel insects. Instead, higher concentration provides longer-lasting protection.
This means choosing a lower dose of DEET won't make you more susceptible to bites, unless you forget to reapply it. Plus, this instantly lowers your exposure to this strong solvent. Be sure to read the label for duration information.
The CDC suggests using products with a concentration of 20–50 percent to repel disease-carrying vectors. This percentage should provide all-day protection. But if you're going out for just a few hours, a lower concentration like 10 percent should do the job.

Biochemical Protection
But there is another other option.
The CDC has approved the use of lemon eucalyptus oil as an insect repellant. However, the approved form is quite different from the unprocessed form.
The oil extract is refined to intensify its active ingredient, para-menthane-3,8-diol, or PMD. Processing increases the PMD concentration from 1 percent to as high as 65 percent.
Heavy refining doesn't exactly make PMD a "natural" product, but the EPA defines it as a biochemical pesticide. This means it's a naturally occurring ingredient that controls pests via nontoxic mechanisms.
Because of the natural origins, the EPA approves biochemical pesticides with less safety testing than required for chemical-based varieties. This means there is little known about the health effects of processed PMD.
Repellants with 20–26 percent PMD concentrations are shown to be just as effective against both mosquitoes and ticks as 15–20 percent DEET repellants.
Although PMD repellants aren't exactly "natural," they can't melt plastic or strip the paint off a car. So that makes them a better choice for casual use.
That being said, the increased risk of Zika and other vector-borne diseases this summer makes it's important to ensure you are properly protected. If you are going into an area infested with disease-carrying insects, make sure your bug repellent works well — even if it contains DEET.
Citronella is fine option for extra protection but won't provide enough protection on its own.
Additionally, wearing long sleeves and pants is a good idea when going into infested areas. This adds one more layer of protection between you and the pests.
Live well,

Natalie Moore
Managing editor, Living Well Daily
---
Sources
[1] Is it true that the DEET used in most mosquito repellents is toxic?
[2] EWG'S GUIDE TO BUG REPELLENTS IN THE AGE OF ZIKA: REPELLENT CHEMICALS
[3] Protection against Mosquitoes, Ticks, & Other Arthropods
[4] Which repellent works best?

Written By Natalie Moore
Natalie Moore is a dedicated health researcher with a passion for finding healthy, natural, and science-based solutions. After a decade of direct healthcare experience in western and natural medicine, she was involved in public health research before joining Living Well Daily.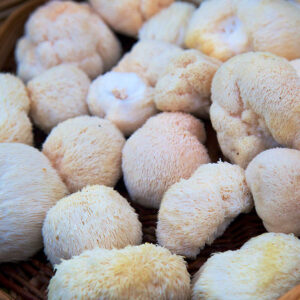 I'm a big fan of medicinal mushrooms. Almost everyone has eaten a standard mushroom on a pizza or in a spaghetti sauce, of course. But most folks have yet to experience medical mushrooms' power to improve our health. Medicinal mushrooms are already used to treat heart, liver, and brain conditions. They can boost the immune...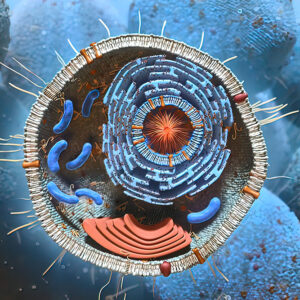 Aging isn't for sissies, that's for sure. But hey, I always remind myself the alternative is FAR worse! Besides, when you sit back and take stock, you'll realize that a life well lived – like your own – is something to be proud of. But those accomplishments, unfortunately, don't reduce your risk of suffering the...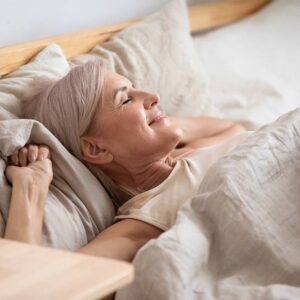 If you're concerned about diabetes, you've probably done your research. You likely focused on all the common problem areas to ward off rising blood sugar: the grocery store… the gym… and the bathroom scale. And those ARE all great places to start! Eating better, exercising, and losing weight can go a long way toward bringing your...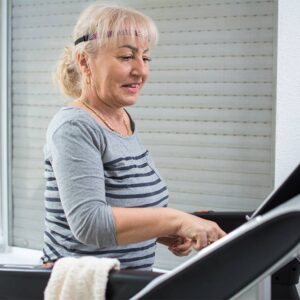 This time of year, I start to feel a little stir-crazy. Cabin fever sets in as I tire of the cold and snow. And I start thinking about the warmer weather that's right around the corner (but still feels SO far away). You see, I enjoy walking, hiking, and running outside. It's good for both...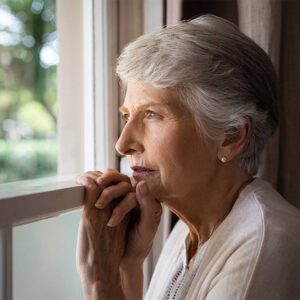 Before the pandemic, we didn't talk much about being lonely. But when the virus locked us down in our homes, the issue of isolation could no longer be ignored. Some of us were experiencing that kind of loneliness for the first time. But the truth is social isolation has ALWAYS been a common problem for...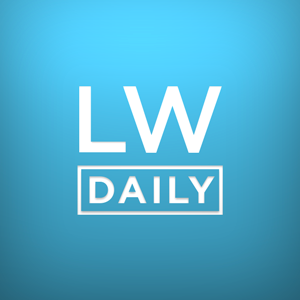 "Are there any natural solutions for an enlarged prostate?" -Mike from Summerville, South Carolina Hi Mike, There are many things you can do to improve your prostate health. Eating better is the first step. This means loading up on nutritious foods, including plenty of fresh organic vegetables and lean meats. (And yes, that DOES mean...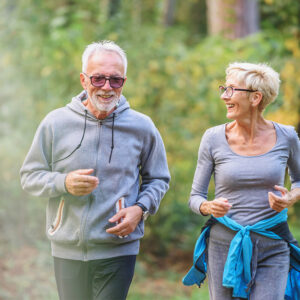 You think that when you reach "your golden years," you won't have much to worry about anymore. After all, many of life's major stressors, like work, kids, and relationships, are pretty much settled by the time you hit your sixties. So why the heck are we all so darned depressed then?! According to a recent...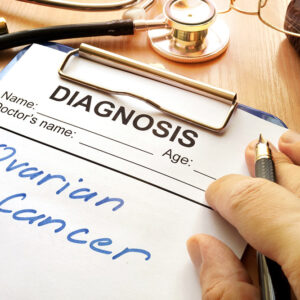 Cancer research is nothing new. In fact, we've been studying this killer since the 1800s. Yet despite all that investigating, there's still so much we DON'T know. That's why each time we reach a new milestone in our understanding of cancer, it should be celebrated. And a recent study has helped us make another large...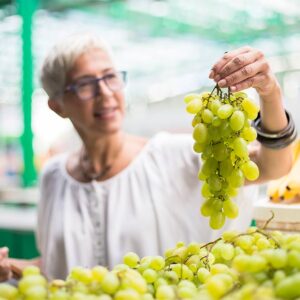 In the winter, we tend to ignore the importance of protecting our skin from the sun's powerful rays. But where I live, in Colorado, I see many folks come down from the ski areas with "raccoon eyes." This happens when skiers' faces burn, but the areas around their eyes remain pale because they wear goggles....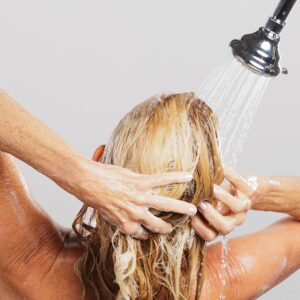 If I were to ask you what you think the risk of getting diabetes from your shampoo is, you'd probably do two things: Laugh Go looking for another doctor And to be honest, I wouldn't blame you. After all, connecting shampooing your hair to blood sugar levels seems absurd. But not so fast. The disturbing...