Murdered Doctors Don't Lie, Part 3
Time to land this plane.
In Part 1 of my interview with my source, known only as Edward for now, we introduced the alarming situation where doctors are dying under very suspicious circumstances.
Then in Part 2, we covered the blowback to this idea and how the sources of supposedly unbiased information are actually bully pulpits.
Now in Part 3, we're going to finish things off, and I saved my toughest inquiry for last.
Nate: OK, Edward, I just have one final question.
I have no problem accepting that massive pharmaceutical companies, along with government bureaucrats, take extreme measures to make billions of dollars. I'm sure our audience has no issue accepting that as well. But why would they resort to murder?
Before you answer, please let me clarify something: I don't doubt that these companies and governments have some coldblooded sociopaths at the helm. And I'm sure plenty of these people are perfectly capable of murdering someone and sleeping like a baby that night. Or arranging a murder. But just because they could doesn't necessarily mean they would.
Murder seems like a risky, ham-handed, haphazard way to maintain market dominance when bribery and propaganda seem to get the job done fine for Big Pharma. Could you provide some insight into why you believe they would do something like this?"
Edward: Gladly, Nate. I believe the pharmaceutical companies may have resorted to murder as a last-ditch effort to shut down the exponentially growing alternative cancer treatment industry. I believe they're desperate and are literally on the cusp of their business model turning into a trillion-dollar industry or going absolutely bankrupt.
The major factor that is going to determine which direction their profit margins go is if they are able to maintain chemotherapy, and the accompanying toxic drugs, as the sole available cancer treatment in the country while things like medical marijuana and GcMAF are still too taboo for the general public to try.
As the cancer rates domestically continue to grow and toxic ingredients become mainlined into our food supply and water outlets carte blanche through corporate maleficence, corruption, and the looming TPP, more and more people are having to personally make a visit to their local oncologist or holistic practitioner for cancer treatment. If the holistic practitioners have been scared out of the area, the public's sole option will be their oncologist, with his haphazard protocols to eradicate the cancer and most of the patient's bodily functions along with it!
Another end of this is the fact that many rely on insurance to pay for this extremely risky procedure, and with the new numbers from Obamacare enrollments showing the system has failed to meet necessary enrollment metrics to function, the pharmaceutical companies have an added incentive to shut down all other options for treatment now, while their cushy relationship with the guaranteed and overpaying health insurance system remains active.
I think to sum up the main reason I believe the pharmaceutical companies have a financial incentive to kill holistic practitioners, it comes down to the shifting spheres of influence.
With the Internet becoming the predominant platform for everyone in the world to receive their information, old tactics of censorship through controlling television content are failing miserably. The pharmaceutical-industrial complex is quickly understanding that they have lost the information war online and are faced with a customer base that is far greater informed that the crowd in the 1990s.
Alternative practitioners now have popular websites and YouTube channels and are even making big-screen-quality documentaries, like my friend Ty Bollinger's The Truth About Cancer: A Global Quest nine-part series.
Big Pharma just isn't cool or hip, even though they have made their attempts, such as the laughably ridiculous Mighty & Medicated campaign they paid a PR firm to run, in which actors are pictured holding up signs or pill bottles, saying they don't care what the stigma is around medication, aren't ashamed, and feel #MightyAndMedicated.
In the famous words of Cody Wilson, the inventor of the first 3-D-printable AR-15 lower receiver, which can fire more than 100 rounds: "I don't think we're utopians. I think the real utopia is the idea that we can go back to the 1990s and everything will be perfect forever. All we're saying is no, you can't… Now there's the Internet."
Great stuff, Ed. I appreciate your research into all this and your courage to present your findings.
And make sure to check out The Truth About Cancer: A Global Quest. After you do, email us at livingwelldaily@lfb.org and tell us what you think. If there's enough interest, we could do more interviews with Edward as well.
In the meantime, if the nice doctor writes you a prescription… remember there's a multibillion-dollar, nefarious, corporate leviathan pulling the strings behind him.
Regards,

Nate Rifkin
Underground Health Researcher

Written By Nate Rifkin
Nate Rifkin is an obsessed health and mind-power researcher and author. To hear more from Nate, sign up to receive Living Well Daily for free, here.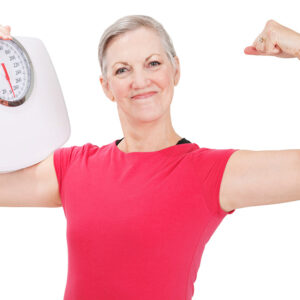 Dear Living Well Daily Reader, There's more weight-loss advice out there than there are stars in the sky. Much of it's complicated, strenuous, or downright impossible to follow. With the promise of slimming down, people push everything from extreme exercise to gross drinks you must hold your nose to gulp down. But the MOST common...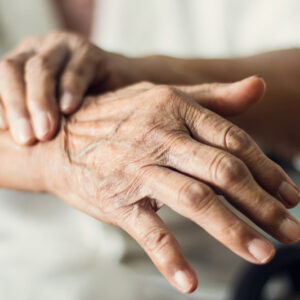 Diabetes is HARD on seniors. Sure, younger people can also develop diabetes-linked kidney disease, heart disease, or even brain problems. But when you mix high blood sugar with advanced age, all those conditions tend to progress faster and become more severe. Case in point: peripheral neuropathy. Peripheral neuropathy occurs when blood sugar levels rise and...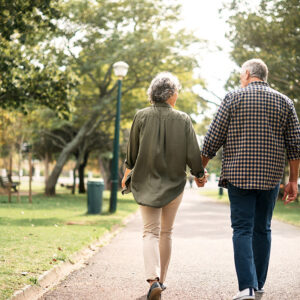 We live in a fast-paced society. And we're expected to keep the pedal to the metal at work and fill the little leisure time we allow ourselves with as many activities as possible… We demand a 24/7 news cycle, instant updates on our phones, and lightning-fast internet speeds… In a culture where most people judge...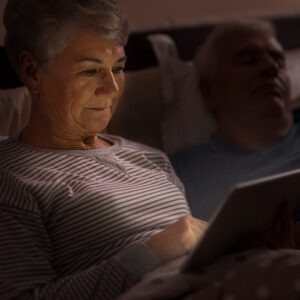 I'm a sleep evangelist. Because getting quality sleep is CRITICAL for good health. You simply can't have one without the other. In fact, regularly missing out on a good night's sleep raises your risks for heart issues, mood disorders, weight gain, blood sugar irregularities, and brain problems. Bur new research raises a red flag about...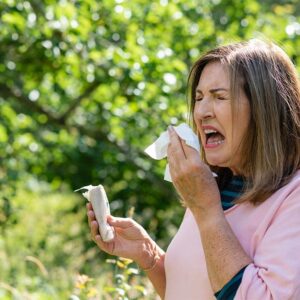 "My allergies have been so terrible the last few weeks and my allergy medicine isn't really doing anything. What can I do?" – Darlene from Chesapeake, Virginia Hi Darlene, There are two steps I typically recommend to tackle troublesome allergies. The first is to focus on nutrients. Begin by getting enough magnesium, folic acid, and carotenoids...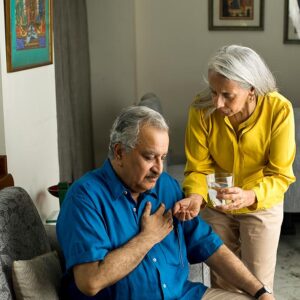 Type the word "Zantac" into any search engine, and the first thing likely to come up is "Zantac lawsuit." And the reason WHY people are suing the drug's maker, GlaxoSmithKline (GSK), is a twisted tale that'll turn your stomach… The drug company allegedly took a page straight out of big tobacco's playbook. And as a...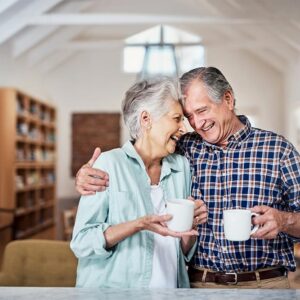 I love coffee. I roast my own beans. I have a fancy coffee maker. The WHOLE nine yards. Of course, I love the bright, bitter punch of flavor I get in every sip. And there's nothing like the jump-start coffee gives my brain in the morning. But I also know that coffee has bunches of...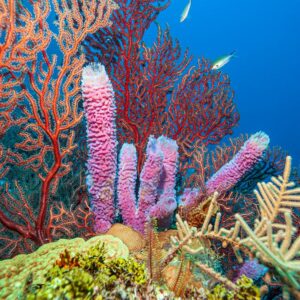 Cancer treatments essentially come in two "flavors." There are the sickening meds that poison the cancerous cells (and sometimes the healthy ones, too), like chemotherapy. Or there are the physical "slash and burn" options such as surgery and radiation. There are times that either or both might be necessary. But let's face it, cancer treatments...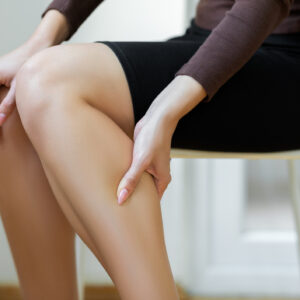 Venous thromboembolism is what I call an "orphan condition." The chances are high that you've never even heard of it before. But we should discuss it more often because it's underdiagnosed, SERIOUS, and preventable. A (VTE) happens when a blood clot forms in a vein. When that clot is in a DEEP vein (usually in...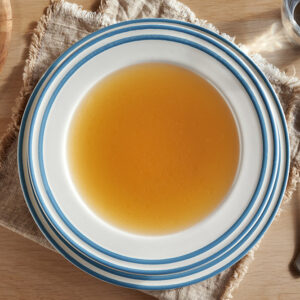 Bone broth has popped up on grocery store shelves nationwide in the last few years. And I couldn't be happier about it! I love to drink bone broth. But I used to have to make my own "liquid gold." And to be honest… it's time-consuming. Now, you can pop down to your local supermarket and...