NEVER Get Radiation Until You Read This
If you've ever been diagnosed with prostate cancer, you know that most doctors can't wait to sign you up for radiation treatments.
They'll tell you that radiation could save your life.
Of course, here's what they won't tell you…
Radiation can cause new, aggressive cancers to form – and it even weakens your bones.
In fact, Bayer was recently forced to stop a study on a new radiation drug because of… guess what?
Bone fractures.
The truth is, medical prostate cancer treatments like radiation are often useless–men die at the same rate if they get treated or not.
But, if you start early enough, there are great natural products that can help reverse prostate cancer.
And they just may save you from radiation, chemotherapy, and surgery in the bargain.
There is an old joke: the operation was successful, but the patient died.
Treating people with radiation is like that.
Yes, cancer might disappear, but the side effects of radiation could kill them or permanently damage their health anyway.
It is this short-sighted approach that makes people wary about going to their doctor's office–and for good reason.
The most important thing to know about most prostate cancers is that they are slow growing, so over-treatment is often unnecessary.
You know you are having problems with your prostate when you…
Wake at night to go the bathroom more than once
Have problems starting or stopping a stream
Have a stream that starts and stops
Feel you haven't completely emptied your bladder
If you have any of these symptoms, the time to take care of your prostate is now, before the problem gets worse or cancer can form (or advance).
Dr. Scott's Prostate Fighting Formula:
Turmeric is an herb that is a powerful anti-cancer and antioxidant.
Medical mushrooms such as reishi, Coriolus versicolor, maitake, and others give your immune system the boost it needs to fight cancer.
Fish oil will help drop cancer-causing inflammation throughout the body.
Foods high in zinc like pumpkin seeds, beef, and spinach are great for your prostate.
Herbs that support good prostate health include pygeum and stinging nettles.
A fiber-like substance called beta-sitosterols are especially good for the prostate.
Health and Happiness,
Dr. Scott Olson
Ed. Note: Please send your feedback: feedback@livingwelldaily.com – and click here to like us on Facebook.

Written By Dr. Scott Olson
Nearly 25 years ago, failed mainstream medical treatments left Dr. Olson in constant pain – and his health in ruins. And that's when he did something REVOLUTIONARY. He began his career in medicine – and dedicated his life to uncovering the true, underlying causes of disease.
Through his innovative medical practices in Tennessee and Colorado, Dr. Olson has helped cure countless seniors from across America of arthritis… heart disease… diabetes… and even cancer. All without risky prescription drugs or painful surgeries.
Dr. Scott Olson reveals how a powerhouse supplement can REBUILD your joints!
Dr. Scott Olson reveals how a weird condition is ruining your health!
Dr. Scott Olson reveals what your BP drugs are doing to your health.
Dr. Scott Olson reveals which diabetes meds are causing serious genital infections.
Dr. Scott Olson reveals his secret to never having another migraine!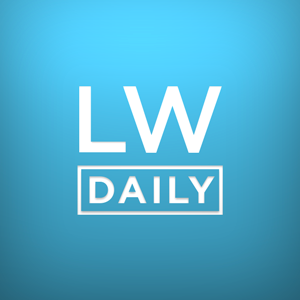 Dr. Scott Olson reveals which six foods men should NEVER eat.
Dr. Scott Olson reveals the best way to fight cancer!
Dr. Scott Olson reveals how antibiotics are draining your energy.