New Alzheimer's Test Offers Cheap, Accurate Results
Groundbreaking new Alzheimer's research gets good results without invasive procedures
Discover how bad-tasting food inspired researchers to design this simple test
Leave hefty medical bills behind! This test can give you valuable results with a tiny price tag. Find out more…
Dear Living Well Daily Reader,
What's that smell?
If you answered chocolate, coffee or cinnamon, then your brain may be in good shape.
You see, a new study done by Columbia University Medical Center shows that medical professionals could one day screen patients for Alzheimer's through smell tests.
To be more exact, the ability to identify familiar smells like the ones listed above is a sign of a healthy brain.
In contrast, research shows that folks who are 60 years or older and unable to identify common smells in an odor detection test are more likely to already be experiencing memory and thinking problems or will eventually develop them.
And the results are shockingly accurate, noninvasive and, best of all, cheap.

Scratch 'N' Sniff
Current testing methods for the earliest stages of Alzheimer's include PET scans and spinal taps. Not only are these tests uncomfortable, but they can also be very expensive, due to the fact they often aren't covered by insurance.
But this new test, called the University of Pennsylvania Smell Identification Test, or UPSIT, may change that.
According to Columbia neurologist Dr. William Kreisl, "The whole idea is to create tests that a general clinician can use in an office setting. It's basically a set of cards. And each card has a little scratch-and-sniff test on it."
The cards have familiar odors like licorice, coffee, chocolate and cinnamon.
The data from the study indicate that folks who aren't able to identify the odors are three times more likely to experience memory issues than others.
But even more amazing — this simple sniff test "was able to predict memory decline in older adults about as well as the PET scan or spinal tap," reports Kreisl.
The test was inspired in part by a common patient complaint observed by doctors — bad-tasting food. Alzheimer's patients often complain that food doesn't taste good. This is due to the fact that these patients have lost the ability to smell their food.
Kreisl says this isn't surprising since odors from the nose are processed in a portion of the brain that is first to fall victim to Alzheimer's.
While these tests have proven themselves to be helpful tools, they aren't perfect yet. Other brain disorders can also affect your sense of smell: things like smoking, normal aging and head injuries.
But in most cases, this new sniff test will offer a cheaper and more comfortable diagnosis.
"The UPSIT can be performed in an office setting very easily, takes about 20 minutes to perform, it's a 40-item test, costs $20 to buy the kit," Kreisl explained.
To further their research, doctors hope to follow volunteers without dementia to see how early the sniff test can predict the onset of Alzheimer's.
As of now, it seems the sniff test is still in its developmental stages and not widely available. However, with further research, this tool may one day be the easiest and most affordable diagnostic test for Alzheimer's.
Live well,

Natalie Moore
Managing editor, Living Well Daily
---
Sources
[1] From The Alzheimer's Association International Confernece 2016
Smell And Eye Tests One Step Closer For Detection Of Memory Decline And Denmentia
[2] A Sniff Test For Alzheimer's Checks For The Ability To Identify Odors
[3] UPSIT 'Smell Test' Could Aid In Early Detection Of Alzheimer's

Written By Natalie Moore
Natalie Moore is a dedicated health researcher with a passion for finding healthy, natural, and science-based solutions. After a decade of direct healthcare experience in western and natural medicine, she was involved in public health research before joining Living Well Daily.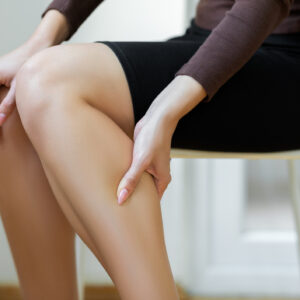 Venous thromboembolism is what I call an "orphan condition." The chances are high that you've never even heard of it before. But we should discuss it more often because it's underdiagnosed, SERIOUS, and preventable. A (VTE) happens when a blood clot forms in a vein. When that clot is in a DEEP vein (usually in...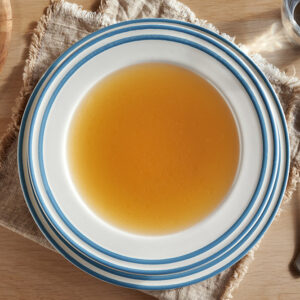 Bone broth has popped up on grocery store shelves nationwide in the last few years. And I couldn't be happier about it! I love to drink bone broth. But I used to have to make my own "liquid gold." And to be honest… it's time-consuming. Now, you can pop down to your local supermarket and...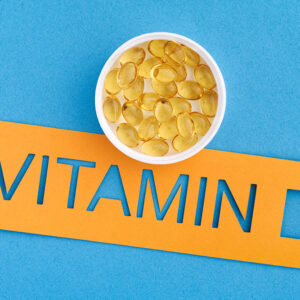 I've got to be honest with you. When it comes to health, the future is looking a bit grim. If you're no spring chicken, a tsunami of poor health could be headed your way. Recent research has found that 25 percent of people over 65 ALREADY have diabetes. But it gets worse. Over 50 percent...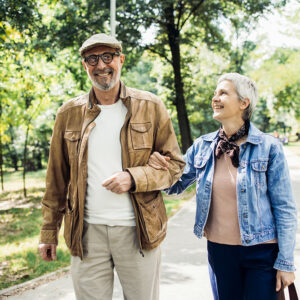 "My wife had a heart attack a few months ago. She's sitting around and doing even less than she did before. I'm a regular reader and know you've mentioned moving is important for heart attack patients. What are some safe things she can do to keep moving? How much should she move?" – Rob from...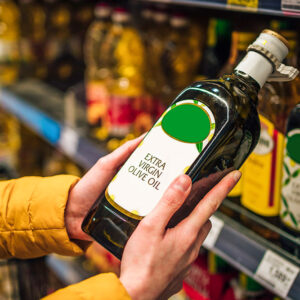 Olive oil has been getting some well-deserved attention the last few years. So it would be easy to assume that the golden oil's status as a health food was recently earned. But the truth is, olive oil has been considered a healthy staple in the human diet since it was first developed 600 years ago....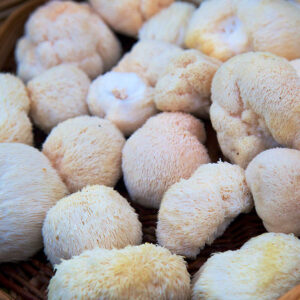 I'm a big fan of medicinal mushrooms. Almost everyone has eaten a standard mushroom on a pizza or in a spaghetti sauce, of course. But most folks have yet to experience medical mushrooms' power to improve our health. Medicinal mushrooms are already used to treat heart, liver, and brain conditions. They can boost the immune...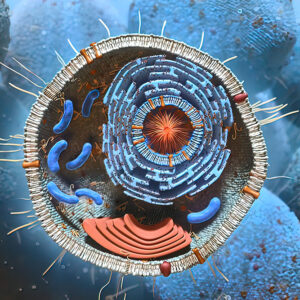 Aging isn't for sissies, that's for sure. But hey, I always remind myself the alternative is FAR worse! Besides, when you sit back and take stock, you'll realize that a life well lived – like your own – is something to be proud of. But those accomplishments, unfortunately, don't reduce your risk of suffering the...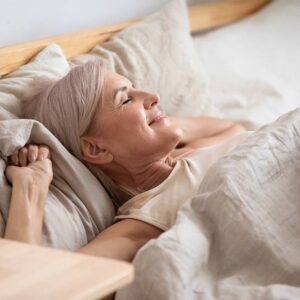 If you're concerned about diabetes, you've probably done your research. You likely focused on all the common problem areas to ward off rising blood sugar: the grocery store… the gym… and the bathroom scale. And those ARE all great places to start! Eating better, exercising, and losing weight can go a long way toward bringing your...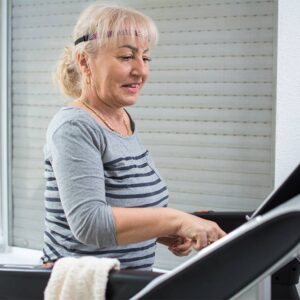 This time of year, I start to feel a little stir-crazy. Cabin fever sets in as I tire of the cold and snow. And I start thinking about the warmer weather that's right around the corner (but still feels SO far away). You see, I enjoy walking, hiking, and running outside. It's good for both...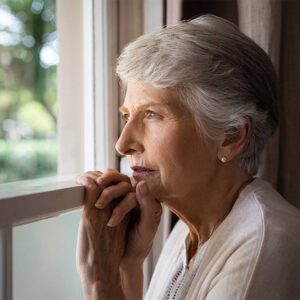 Before the pandemic, we didn't talk much about being lonely. But when the virus locked us down in our homes, the issue of isolation could no longer be ignored. Some of us were experiencing that kind of loneliness for the first time. But the truth is social isolation has ALWAYS been a common problem for...