New Breakthrough for Immediate Energy
"Place the stick under your tongue," the exhibitor said to me.
Uhhh…
I had a momentary flashback to being drug-tested while applying for a part-time job bagging groceries. They had me swab cells from my cheek, pretty much without warning. At the time, I took it as a sign the interview was going well.
But that was over four years ago. The current circumstances were slightly different, so I snapped out of my reverie.
Coincidentally, however, mind-altering substances were involved this time.
I was visiting a booth at Natural Products Expo West 2015, getting yet another free sample.
This one was rather unique: Instead of a cracker, cookie, or juice, this sample was not to be swallowed. Instead, you place it under your tongue to let the active ingredients get absorbed straight into the bloodstream.
The product?
Ginseng that has gone through a special fermentation process.
I asked our resident product development maven, Jasmine LeMaster, to step in and tell you a little about fermented ginseng and her experience with it:
Jasmine LeMaster:
Panax ginseng (not to be confused with American ginseng or Siberian ginseng) is one of those time-tested natural ingredients that has been used for thousands of years, most notably in Traditional Chinese Medicine.
It's considered an adaptogen, meaning it helps bring the body into balance. If you're feeling fatigued, it gives you a boost. If you're feeling stressed, it helps you relax and regain focus. Hundreds of modern studies are proving the health benefits of ginseng as well, from boosting cognitive function to improving glucose regulation to supporting the immune system.
Fermented ginseng is unique because it's more easily absorbed in the body. Essentially, part of the digestion process is already done for you. In one study, participants given fermented ginseng had 15 times greater absorption compared with participants given regular ginseng.
When I tried the fermented ginseng at Expo, within 15 minutes, I felt my body calm, my mind clear, and my focus increase tenfold.
Nate: Which is good considering how "jet-lagged" she obviously was.
If you're feeling a little left out, fear not. We were so impressed with the product, we're going to make it one of Living Well's offerings. Stay tuned for that.
In the meantime, try some ginseng for yourself, maybe mixed in your morning coffee.
Until then,
Nate Rifkin

Written By Nate Rifkin
Nate Rifkin is an obsessed health and mind-power researcher and author. To hear more from Nate, sign up to receive Living Well Daily for free, here.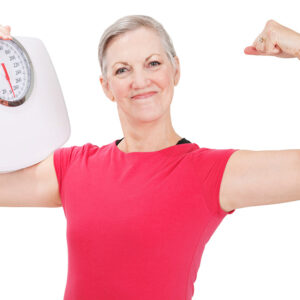 Dear Living Well Daily Reader, There's more weight-loss advice out there than there are stars in the sky. Much of it's complicated, strenuous, or downright impossible to follow. With the promise of slimming down, people push everything from extreme exercise to gross drinks you must hold your nose to gulp down. But the MOST common...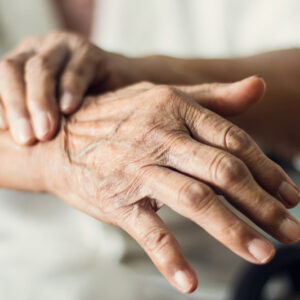 Diabetes is HARD on seniors. Sure, younger people can also develop diabetes-linked kidney disease, heart disease, or even brain problems. But when you mix high blood sugar with advanced age, all those conditions tend to progress faster and become more severe. Case in point: peripheral neuropathy. Peripheral neuropathy occurs when blood sugar levels rise and...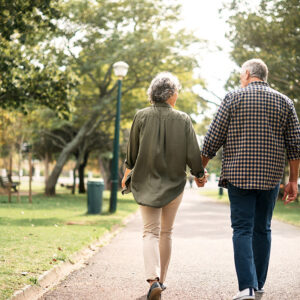 We live in a fast-paced society. And we're expected to keep the pedal to the metal at work and fill the little leisure time we allow ourselves with as many activities as possible… We demand a 24/7 news cycle, instant updates on our phones, and lightning-fast internet speeds… In a culture where most people judge...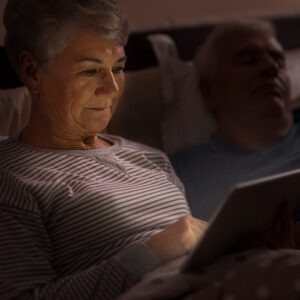 I'm a sleep evangelist. Because getting quality sleep is CRITICAL for good health. You simply can't have one without the other. In fact, regularly missing out on a good night's sleep raises your risks for heart issues, mood disorders, weight gain, blood sugar irregularities, and brain problems. Bur new research raises a red flag about...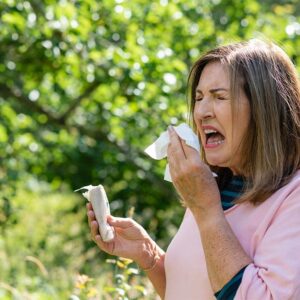 "My allergies have been so terrible the last few weeks and my allergy medicine isn't really doing anything. What can I do?" – Darlene from Chesapeake, Virginia Hi Darlene, There are two steps I typically recommend to tackle troublesome allergies. The first is to focus on nutrients. Begin by getting enough magnesium, folic acid, and carotenoids...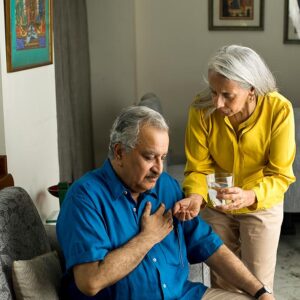 Type the word "Zantac" into any search engine, and the first thing likely to come up is "Zantac lawsuit." And the reason WHY people are suing the drug's maker, GlaxoSmithKline (GSK), is a twisted tale that'll turn your stomach… The drug company allegedly took a page straight out of big tobacco's playbook. And as a...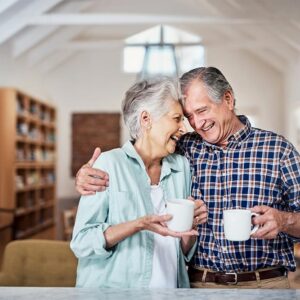 I love coffee. I roast my own beans. I have a fancy coffee maker. The WHOLE nine yards. Of course, I love the bright, bitter punch of flavor I get in every sip. And there's nothing like the jump-start coffee gives my brain in the morning. But I also know that coffee has bunches of...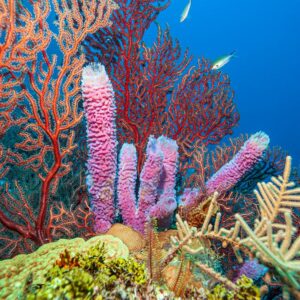 Cancer treatments essentially come in two "flavors." There are the sickening meds that poison the cancerous cells (and sometimes the healthy ones, too), like chemotherapy. Or there are the physical "slash and burn" options such as surgery and radiation. There are times that either or both might be necessary. But let's face it, cancer treatments...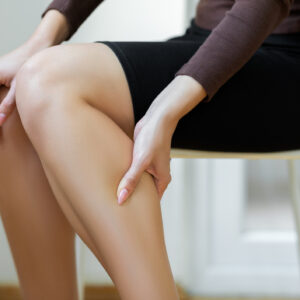 Venous thromboembolism is what I call an "orphan condition." The chances are high that you've never even heard of it before. But we should discuss it more often because it's underdiagnosed, SERIOUS, and preventable. A (VTE) happens when a blood clot forms in a vein. When that clot is in a DEEP vein (usually in...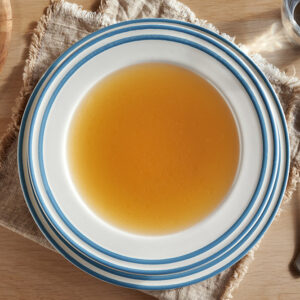 Bone broth has popped up on grocery store shelves nationwide in the last few years. And I couldn't be happier about it! I love to drink bone broth. But I used to have to make my own "liquid gold." And to be honest… it's time-consuming. Now, you can pop down to your local supermarket and...