One Easy Way to Get Active No Matter Where You Live
One community is turning the tables on chronic disease and increasing skills at the same time. Find out how…
Don't underestimate the power of the bulletin board
Get to stepping! Find out an easy way to get on the road to better health. 
Dear Reader,
Living a healthy lifestyle in a rural community can sometimes come with extra challenges. Many barriers, such as healthy food access, lack of community physical activity, and isolation, can impede an individual's health.
Not to say metro areas don't face their fair share of health challenges, but it seems that rural living can lead to higher incidences of chronic health issues.
In fact, folks who live in some rural communities are often more likely to suffer from chronic diseases like  heart disease, diabetes, shorter life expectancy, and obesity.1
However, this doesn't have to be the case.
In southern West Virginia, one organization has taken a grass-roots approach to increasing community health. And the best part — it seems to be working.
This young organization is known as Active Southern West Virginia, and they are trying to create a healthier community through local exercise groups, increasing conversations about wellness, assisting schools with exercise programs, and delivering healthy living strategies to their community members.
In the first quarter of 2016, they already have over 500 participants — this means they are on track to double the number of participants they had in 2015.
In addition, they have almost doubled their Community Captains, the volunteers who lead activities in their communities, this year — going from 18 to 35.
While out on the road, I had an opportunity to speak with Active Southern West Virginia's Executive Director, Melanie Seiler, about the origins of the program and its participants, challenges, and future.
Plus, she will share an easy tip with us on how to get active in your community, get exercise, and stay accountable no matter where you live.
Here is what Melanie had to say:
Natalie Moore: Why was Active Southern West Virginia created?
Melanie Seiler: The Economic Development Office of our four counties (Raleigh, Fayette, Summers, and Nicholas) identified part of their strategic plan was going to be community wellness and increasing the health of the workforce so they can attract other industries as we lose the coal industry.
We need big-time manufacturing, anything to move in here with a lot of jobs, and when they go to run the statistics on our workforce, we don't look very good, compared nationally.
Moore: Why's that? Is it due to diabetes, heart disease?
Seiler: Yes. It's chronic disease. It's disease that's preventable, and that comes from a lot of factors. Basically, it's a rural area. There's a lot of poverty, and there is not access to places to work out — gyms or YMCA facilities.
The main big-picture mission is that we can create more opportunities for physical activity to get the health of the residents back up and focus on physical activity.
We spent this last year recruiting volunteers to be Community Captains leading a weekly program, some type of physical activity that they enjoy doing and can easily get friends, family, co-workers involved in with them once a week: walking, running groups, bicycling, or whatever they want to do.
To do this, we recruit, mentor, and train community captains. Then we provide one-on-one guidance to help develop their program and help them with promotion and communication. Then we send them out to the community in an effort for them to create an opportunity to be physically active in their own small towns.
Plus, they're also gaining skills and getting leadership experience. So it's a resume-building component for them and, hopefully, a forward-moving economic step, as well.
So we're trying to foster up the leaders as well as create an opportunity that's accessible. And all of it is free. We're finding that it works really well to offer the Community Captains certifications in exchange for commitments of how long they will continue the program.
Moore: What kind of certification?
Seiler: They start out with first aid and CPR and then go into different certifications that complement where their interests are. For example, one of our community captains is an avid runner and enjoys getting people into running, and she got a running coach certification.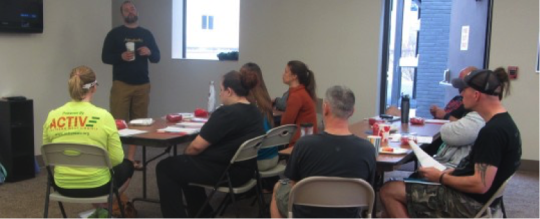 A group of community captains during certification training.
Moore: Very cool. So how do you get the word out about this program and the scheduled activities?
Seiler: We have a flier distribution list, which has become our pot of gold. So at the beginning of the month, we have people — the flier volunteers — who will accept an email with a flier for the county and print out a couple. And they have a bulletin board somewhere that they will put it on.
Moore: So this is kind of a grass-roots movement?
Seiler: Oh, yeah. It is site specific, and because we are dealing with a small population in these communities, if there's any other factor, event, or function going on — and if maybe you didn't quite capture the in crowd — then you might miss the whole boat.
Moore: Do you think Active Southern West Virginia is breaking through some of the barriers in these communities?
Seiler: Yes, I think we are. We're finally getting some recognition, and more people know who we are. When I go to community meetings now versus a year ago — I was always asking "Has anybody heard of us before today?" Now a couple of hands do go up or, "Oh, I saw this on the newspaper," or, "Oh, I saw this on the news."
Moore: This region has a varied population as far as media outlets and getting the word out goes. It's awesome that you guys know how to reach people.
Seiler: I'll tell you, the bulletin board at the grocery store is as important as Facebook events. The bulletin board at the post office is crucial. And so that distribution flier list is gold.
West Virginians are very passionate people about their community, and especially when you talk about health. They have family around them that are battling all kinds of things, without a whole lot of resources or money to be able to take care of them.
And when the majority of these issues are preventable, they get it. So it's like we're really sincerely working on a good mission.
Moore: What do you think your biggest challenge has been?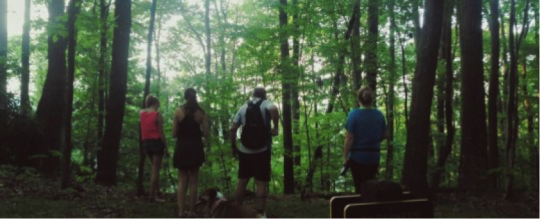 Active Southern West Virgina participants out enjoying a hike.
Seiler: The biggest challenge is still the communication of getting the message out, and getting it to the right audiences.
But there are also the measurements. We're excited to get a handle on the evidence-based outcomes because our additional funding is getting turned down for two reasons. One, the big funders will say you're too new of an organization.
And two, they'll say where's the evidence that your program is changing anything in that county? So it's getting down to taking some physicals. We are partnering with each county's health department, and they're more than happy to help. And it's part of their job to come into a couple of our groups, do measurements every six weeks, and analyze the information.
Moore: Is there a tip you can give our readers for finding community-based activities if they are living in a rural area?
Seiler: Anybody can start a walking group, and it can be a work-based walk at lunch or after work — you meet your group. Social accountability and  benefits come from being that walking leader, because you know you're going to have to stay committed to show up.
And that's easy. It's not risky. But getting the 10,000 steps a day and setting up your group that you're going to meet once a week or twice a week — that's an easy starting point.
If you live in southern West Virginia area and want more information about Southern Active West Virginia click here.
Live well,

Natalie Moore
Managing editor, Living Well Daily
Ed. Note: Please send your feedback: nmoore@lfb.org – and click here to like us on Facebook.
Sources
[1] Rural Health Disparities, Population Health, and Rural Culture

Written By Natalie Moore
Natalie Moore is a dedicated health researcher with a passion for finding healthy, natural, and science-based solutions. After a decade of direct healthcare experience in western and natural medicine, she was involved in public health research before joining Living Well Daily.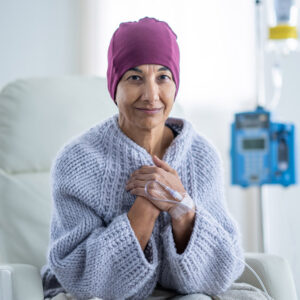 "Why does chemo also destroy good cells?" Martha from Kansas City, MO Hi Martha, We tend to think of "chemotherapy" as a single treatment. But the truth is, there are various types of chemotherapies. And they work in different ways. In general, chemotherapy destroys healthy cells, not just the cancerous ones, because it's a non-specific or...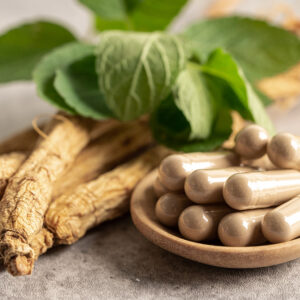 Ginseng is the very definition of an "ancient cure." In fact, you can find the potent herb mentioned in 2,000-year-old Chinese books as a treatment for a wide range of illnesses. But what's made ginseng stand the test of time… remaining nearly as popular TODAY as it was hundreds of years ago… is its apparent...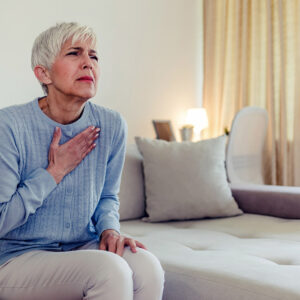 After every meal, millions of Americans pop a pill. Folks are convinced that proton pump inhibitors (PPIs) such as Prilosec or Nexium are necessary to head off heartburn. But what these drugs REALLY do is liable to shock you. To begin with, they block your body from properly digesting your food. But that's just the...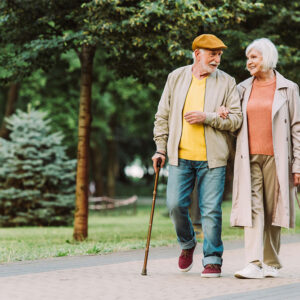 Once you pass a certain age, the medical ads start haunting you. You find them shoved into your mailbox. Then they show up in your email. And you even start spotting them hovering in the corner of every website you visit. It seems EVERYONE is trying to sell you a drug to relieve your arthritis...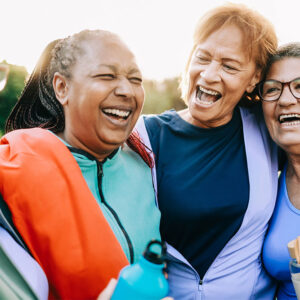 Our healthcare system has a fatal flaw. It's set up to react to illness, NOT prevent it. So, doctors are stuck in a losing game of whack-a-mole. They spend all their energy and time scrambling to knock down symptoms. That means prescriptions for preventative care are virtually nonexistent. And that's certainly the case with memory...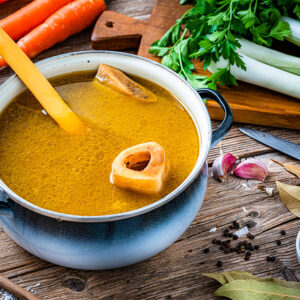 I was in a small grocery store in the mountains recently, and noticed that they had bone broth for sale. I thought, "Wow, we've come a long way!" And that's a good thing. Here's why… Bone broth used to be nearly impossible to find in modern-day grocery stores. But to eke out as much nutritional...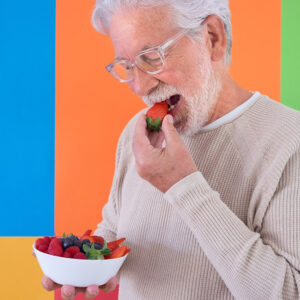 You can't turn on the T.V. or flip through a newspaper anymore without seeing a new drug breakthrough they claim will FINALLY rid humanity of our aging brain issues. These medicines hit the market promising miracles. But it typically isn't long before we start seeing their dark side. Meanwhile, a safe, natural remedy to boost...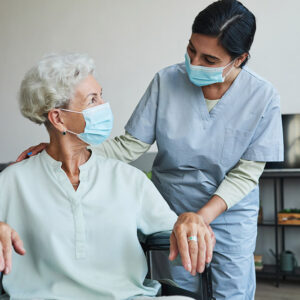 "We've unfortunately had to put my 90-year-old mother in a home. I'm so worried she's going to get sick (especially with COVID still around). Is there anything I can do to help protect her?" Sam from Prattville, AL Hi Sam, Your situation sounds familiar. My father is in a senior living center with about 300...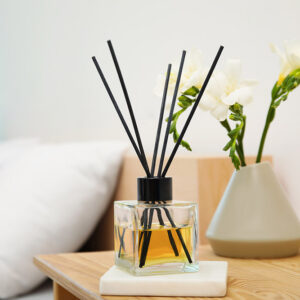 You have five primary senses: sight, hearing, taste, touch, and smell. (The sixth one doesn't count. Only your Aunt Mable claims that one.) But you've likely noticed that only your sight and hearing get tested when you visit the doctor. Your senses of taste, touch, and smell are almost entirely ignored. And ignoring one of...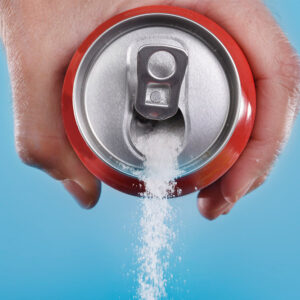 People often ask me what's the WORST thing for their health. Cigarettes, alcohol, and illegal drugs often pop to mind. But everyone KNOWS those things are bad. But there's in fact, a popular "harmless" daily habit that has HUGE health consequences. And it can be every bit as bad as a cigarette or booze habit....