The One Place to Never Go in July
Discover why you should stay out of the hospital this month. Your life may depend on it.
Don't let the "July effect" ruin your summer. Find out more…
Start protecting yourself and your loved ones by asking the right questions.
Dear Living Well Daily Reader,
"Ma'am, can you please get someone in here! My husband is burning up, and he can't breathe!"
Cries like this are what I heard for the entirety of July 2009.
At the time, I was in the midst of an internship at a teaching hospital.
But as it turns out… it was at the worst possible time to be there… well, if you're a patient, that is.
Why?
You might die.
And not because of an unfortunate firework mishap or a dicey wildlife encounter during your summer vacation…
No, this is the deadliest month because of the "July effect" — a widely recognized and sometimes deadly phenomenon in the medical world.
You see, June marks the graduation of thousands of medical students.
And July pushes these recent graduates onto hospital floors as doctors for the first time.

Changing of the Guard
While these freshly minted MDs are typically very enthusiastic about their new opportunity to "practice" medicine, there's just one problem… they have no idea what they are doing.
You see, they have spent the last four years reading lecture notes, taking exams, and hanging out in labs, never touching a patient. Not to mention high-intensity medical situations don't always make the best classrooms. These issues combined with the pressure to perform can lead to serious medical blunders.
And sometimes these errors can result in death.
In fact, according to the Journal of General Internal Medicine, there's a 10 percent spike in teaching hospital deaths due to medical errors during the month of July.
During my internship as a social worker, I saw one of these rookie mistakes almost cost a man his life. You see, the woman who begged me to get help for her husband was just seconds from losing him.
A new resident had given her husband a medication he was highly allergic to. And while it was clearly noted on his chart, the mistake still happened.
Because the resident looked at the wrong patient's chart.
Luckily for this patient, through the insistence of his wife, a very experienced nurse intervened and saved his life.
But that's not always the case. At least 10 major medical errors happened that month, and one was almost fatal.
Yet heart attacks and broken bones can't wait until August; you may not have the option to totally avoid the hospital.
So what can you do if you end up in the hospital this or any other July?

Ask the Right Questions
Thomas Pynchon once wrote, "If they can get you asking the wrong questions, then they don't have to worry about the answers."
This stands true in medical situations as well — with or without interns.
Instead of asking when you are going to be discharged or what you are getting for lunch, start asking direct questions about your care.
First, find out if your doctor is a resident. If he or she is, find out for how long. If you feel uncomfortable with their level of knowledge, politely inform them you are uncomfortable and ask to see the attending physician.
Next, be sure to tell them your allergies and all other important medical information repeatedly. This includes previous surgeries, treatments, and pre-existing conditions.
If someone wants you take a medication, ask who they are, what the medication is, why they are giving it to you, and any potential side effects it may have. If they want to run a test on you, ask the same questions.

And finally, trust your gut.
During my internship, countless patients told me they thought their treatment plans were incorrect, and sometimes this resulted in medical error. If you have any doubts about you care, tell someone! Tell your doctor, your nurse, your social worker, your family, and anyone else involved in your care.
There are usually several answers to most care-related problems, but they are rarely shared unless you ask the right questions.
Live well,

Natalie Moore
Managing editor, Living Well Daily
---
Sources
[1] A July Spike in Fatal Medication Errors: A Possible Effect of New Medical Residents
[2] From the Editors' Desk: The July Effect
[3] When it comes to medical residents, patients have a choice

Written By Natalie Moore
Natalie Moore is a dedicated health researcher with a passion for finding healthy, natural, and science-based solutions. After a decade of direct healthcare experience in western and natural medicine, she was involved in public health research before joining Living Well Daily.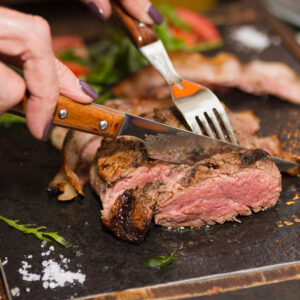 If you're old enough, you're ALSO lucky enough to recall a time when red meat wasn't considered the enemy. Up until the mid to late 1950s, it was understood that red meat wasn't JUST mouthwateringly delicious…  it was ALSO a valuable source of nutrition. And saturated fat wasn't the bogeyman it was suddenly being portrayed...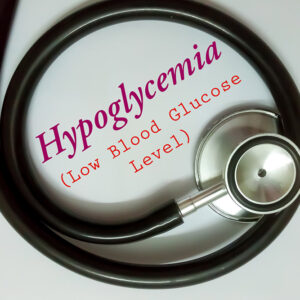 "Everyone talks about high blood sugar. What are tricks for low blood sugar?" – Tom Hi Tom, A common cause of low blood sugar (hypoglycemia) is taking too much insulin or another glucose-lowering drug. These drugs reduce blood sugar, but they can cause it to drop TOO low depending on… when you eat, how many...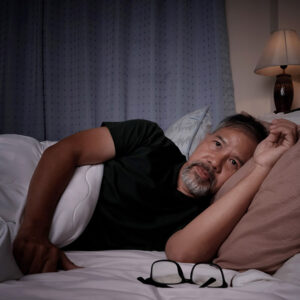 We tend to take sleep for granted. Well, until we're no longer getting ENOUGH of it, that is. It's not unusual to start having sleep issues as we age. In fact, it's SO common that folks often chalk it up to "getting older" and they ignore it. But that's dangerous. And not just because you...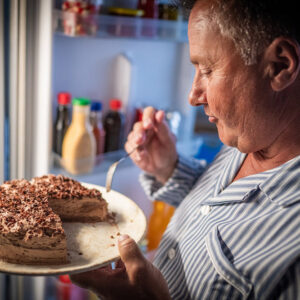 Seasons EATINGS! It's a few weeks into the holiday season, and I ALREADY feel as stuffed as a Christmas Turkey. And I don't know about you… but all the rich food has MY tummy giving me a bit of trouble. Anyone can get indigestion from time to time, of course. But if there's no known...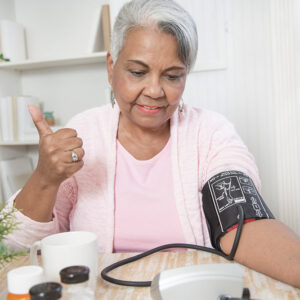 A staggering 40 percent of the world's population has high blood pressure. And all of those folks are at a significantly higher risk for developing related conditions, including heart disease, stroke, and kidney failure. Doctors typically treat high blood pressure with drugs. But these meds have some disturbing side effects. So, if they can be...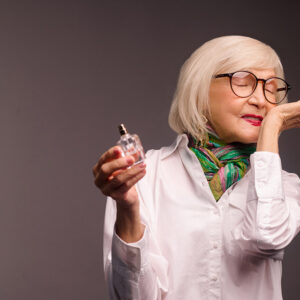 Maybe it's the midafternoon slump when your mind starts to wander… Or perhaps it's that fuzzy-headed feeling you get when burning the midnight oil. Whatever the cause, your brain power is fading fast. If you're like many folks (including me), that's when you head to the coffee machine. But caffeine isn't the only way to...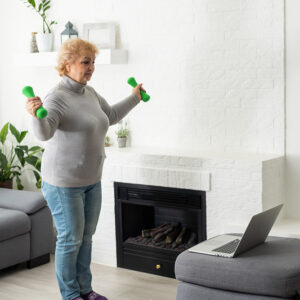 Sitting is DEADLY. Yes, I know that sounds extreme. But it's also true. Sitting for long periods forces your body into a position that isn't natural. Do it too long, and it harms your health. Too much sitting reduces circulation, weakens bones, tightens muscles, triggers blood sugar issues, and, ultimately, SHORTENS your life. And you…...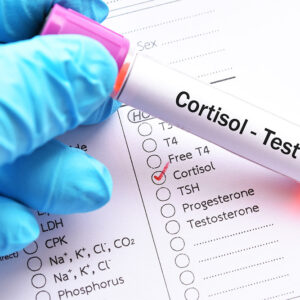 Wait… the holidays are supposed to be relaxing, right? So, why is it they often feel anything BUT? From now until New Years can feel like a footrace you're about to lose. Now that we've made it through Thanksgiving, Black Friday, and Cyber Monday the pressure is REALLY on. And all that stress doesn't just...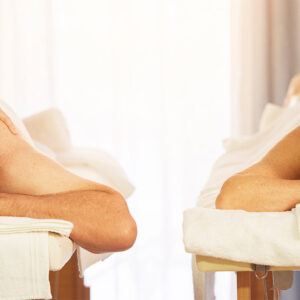 "What's your take on massages? Acupuncture? Are they worth the hype? I can't imagine they'd do that much for your health." – Pete As with many things, massage and acupuncture ARE effective when used for the right conditions. Massage therapy has many proven health benefits, including… lowering stress, relieving muscle pain and tension, improving circulation,...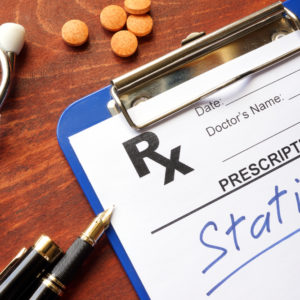 Statins are the MOST commonly prescribed drug in the United States. They're taken by MILLIONS to lower cholesterol and prevent heart attack and stroke. But a new study published in the British Medical Journal links these drugs to elevated blood sugars and a raised diabetes risk again. That's right… AGAIN! Because the Food and Drug...