The One Place to Never Go in July
Discover why you should stay out of the hospital this month. Your life may depend on it.
Don't let the "July effect" ruin your summer. Find out more…
Start protecting yourself and your loved ones by asking the right questions.
Dear Living Well Daily Reader,
"Ma'am, can you please get someone in here! My husband is burning up, and he can't breathe!"
Cries like this are what I heard for the entirety of July 2009.
At the time, I was in the midst of an internship at a teaching hospital.
But as it turns out… it was at the worst possible time to be there… well, if you're a patient, that is.
Why?
You might die.
And not because of an unfortunate firework mishap or a dicey wildlife encounter during your summer vacation…
No, this is the deadliest month because of the "July effect" — a widely recognized and sometimes deadly phenomenon in the medical world.
You see, June marks the graduation of thousands of medical students.
And July pushes these recent graduates onto hospital floors as doctors for the first time.

Changing of the Guard
While these freshly minted MDs are typically very enthusiastic about their new opportunity to "practice" medicine, there's just one problem… they have no idea what they are doing.
You see, they have spent the last four years reading lecture notes, taking exams, and hanging out in labs, never touching a patient. Not to mention high-intensity medical situations don't always make the best classrooms. These issues combined with the pressure to perform can lead to serious medical blunders.
And sometimes these errors can result in death.
In fact, according to the Journal of General Internal Medicine, there's a 10 percent spike in teaching hospital deaths due to medical errors during the month of July.
During my internship as a social worker, I saw one of these rookie mistakes almost cost a man his life. You see, the woman who begged me to get help for her husband was just seconds from losing him.
A new resident had given her husband a medication he was highly allergic to. And while it was clearly noted on his chart, the mistake still happened.
Because the resident looked at the wrong patient's chart.
Luckily for this patient, through the insistence of his wife, a very experienced nurse intervened and saved his life.
But that's not always the case. At least 10 major medical errors happened that month, and one was almost fatal.
Yet heart attacks and broken bones can't wait until August; you may not have the option to totally avoid the hospital.
So what can you do if you end up in the hospital this or any other July?

Ask the Right Questions
Thomas Pynchon once wrote, "If they can get you asking the wrong questions, then they don't have to worry about the answers."
This stands true in medical situations as well — with or without interns.
Instead of asking when you are going to be discharged or what you are getting for lunch, start asking direct questions about your care.
First, find out if your doctor is a resident. If he or she is, find out for how long. If you feel uncomfortable with their level of knowledge, politely inform them you are uncomfortable and ask to see the attending physician.
Next, be sure to tell them your allergies and all other important medical information repeatedly. This includes previous surgeries, treatments, and pre-existing conditions.
If someone wants you take a medication, ask who they are, what the medication is, why they are giving it to you, and any potential side effects it may have. If they want to run a test on you, ask the same questions.

And finally, trust your gut.
During my internship, countless patients told me they thought their treatment plans were incorrect, and sometimes this resulted in medical error. If you have any doubts about you care, tell someone! Tell your doctor, your nurse, your social worker, your family, and anyone else involved in your care.
There are usually several answers to most care-related problems, but they are rarely shared unless you ask the right questions.
Live well,

Natalie Moore
Managing editor, Living Well Daily
---
Sources
[1] A July Spike in Fatal Medication Errors: A Possible Effect of New Medical Residents
[2] From the Editors' Desk: The July Effect
[3] When it comes to medical residents, patients have a choice

Written By Natalie Moore
Natalie Moore is a dedicated health researcher with a passion for finding healthy, natural, and science-based solutions. After a decade of direct healthcare experience in western and natural medicine, she was involved in public health research before joining Living Well Daily.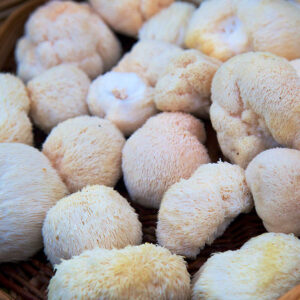 I'm a big fan of medicinal mushrooms. Almost everyone has eaten a standard mushroom on a pizza or in a spaghetti sauce, of course. But most folks have yet to experience medical mushrooms' power to improve our health. Medicinal mushrooms are already used to treat heart, liver, and brain conditions. They can boost the immune...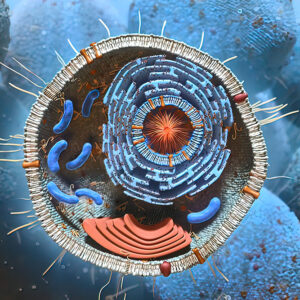 Aging isn't for sissies, that's for sure. But hey, I always remind myself the alternative is FAR worse! Besides, when you sit back and take stock, you'll realize that a life well lived – like your own – is something to be proud of. But those accomplishments, unfortunately, don't reduce your risk of suffering the...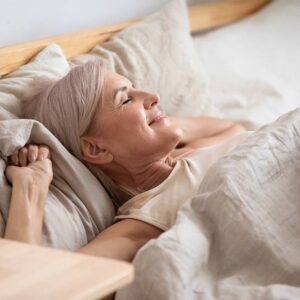 If you're concerned about diabetes, you've probably done your research. You likely focused on all the common problem areas to ward off rising blood sugar: the grocery store… the gym… and the bathroom scale. And those ARE all great places to start! Eating better, exercising, and losing weight can go a long way toward bringing your...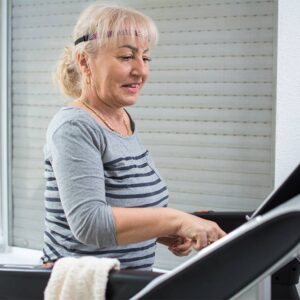 This time of year, I start to feel a little stir-crazy. Cabin fever sets in as I tire of the cold and snow. And I start thinking about the warmer weather that's right around the corner (but still feels SO far away). You see, I enjoy walking, hiking, and running outside. It's good for both...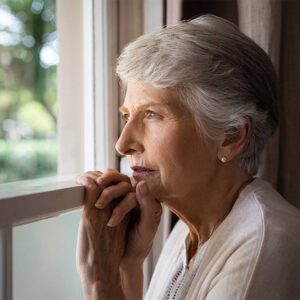 Before the pandemic, we didn't talk much about being lonely. But when the virus locked us down in our homes, the issue of isolation could no longer be ignored. Some of us were experiencing that kind of loneliness for the first time. But the truth is social isolation has ALWAYS been a common problem for...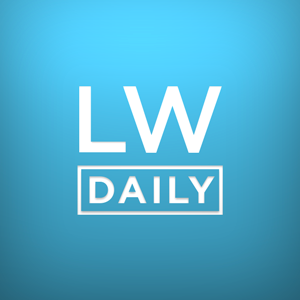 "Are there any natural solutions for an enlarged prostate?" -Mike from Summerville, South Carolina Hi Mike, There are many things you can do to improve your prostate health. Eating better is the first step. This means loading up on nutritious foods, including plenty of fresh organic vegetables and lean meats. (And yes, that DOES mean...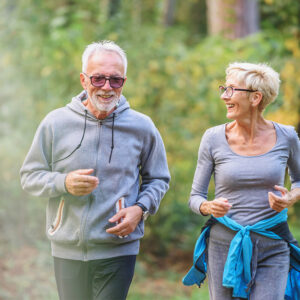 You think that when you reach "your golden years," you won't have much to worry about anymore. After all, many of life's major stressors, like work, kids, and relationships, are pretty much settled by the time you hit your sixties. So why the heck are we all so darned depressed then?! According to a recent...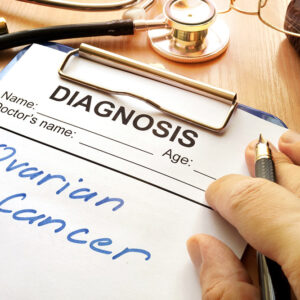 Cancer research is nothing new. In fact, we've been studying this killer since the 1800s. Yet despite all that investigating, there's still so much we DON'T know. That's why each time we reach a new milestone in our understanding of cancer, it should be celebrated. And a recent study has helped us make another large...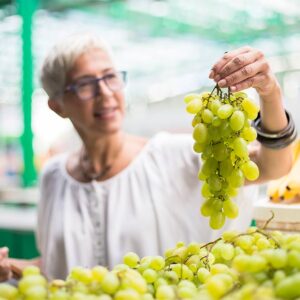 In the winter, we tend to ignore the importance of protecting our skin from the sun's powerful rays. But where I live, in Colorado, I see many folks come down from the ski areas with "raccoon eyes." This happens when skiers' faces burn, but the areas around their eyes remain pale because they wear goggles....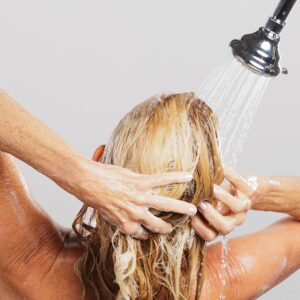 If I were to ask you what you think the risk of getting diabetes from your shampoo is, you'd probably do two things: Laugh Go looking for another doctor And to be honest, I wouldn't blame you. After all, connecting shampooing your hair to blood sugar levels seems absurd. But not so fast. The disturbing...