Powerful TWO-CUP Solution Extends Life (EASY!)
Dear Living Well Daily Reader,
Getting healthy can sometimes feel like a complex math problem.
If everything you're being told is right, then the arithmetic might go a little something like this…
First, you start with spending all your free time working out.
Add in organic veggies and free-range and pasture-raised meats. Then don't forget to subtract stress while adding 8.5 hours of uninterrupted sleep a night.
Next, multiply the benefits you've gotten so far by living somewhere without any pollution.
But make sure you're also close to good supportive friends and family.
I'm not surprised if I've lost you somewhere along the way. Most of us fail to live up to ALL those expectations no matter how hard we try.
But luckily, you don't have to learn health calculus or even be good at math to make some measurable headway against aging. There are easy ways to get healthy and put up a fight regardless of your age.
And one of the simplest also happens to be super-tasty.
Believe it or not, scientists say munching on delicious grapes could literally help you live longer.
Several new studies published in the journal Foods found that eating grapes may improve your overall health AND reduce your risk of early death. The benefits are especially impressive in folks who eat a typical Western diet.
In an animal study, scientists proved that munching on about two cups of grapes a day could reduce your risk of fatty liver disease.
Fatty liver still isn't a household name. But this devastating disease should be. Especially because, in the last decade or so, it has developed into a silent epidemic.
Fatty liver cases are steadily rising, with anywhere between 25 and 33 percent of U.S. adults being affected. Even worse, with almost no symptoms, 25 percent of people at the start of this condition don't know they have it.
Your liver converts sugar into fat. But fatty liver disease occurs when you regularly eat more sugar than the liver is able to process effectively. The overwhelmed organ becomes inflamed,  clogged with too much fat, and stops working.
A small amount of fat in the liver is no problem. But storing a large quantity can have disastrous consequences for your health.
Grapes can help. The tasty fruit is packed with a powerful molecule called resveratrol. Resveratrol helps improve your microbiome, or the community of microorganisms that live in your gut. These improvements are linked to a significant drop in fatty liver risk.
More research is needed to figure out exactly how a healthy microbiome accomplishes this feat. But the results are clear. Eating grapes can help flush fat out of the liver.
To keep your liver healthy and extend your life, avoid eating processed sugars as much as possible (especially sugary sodas). And as an extra insurance policy, add more delicious grapes to your menu.
P.S. Non-alcoholic fatty liver disease could be stalking you right now, sending your risk of liver cancer SOARING. Grapes aren't the only solution. Click through for five more of my Fatty Liver Fixes.
Source: "Consumption of Grapes Modulates Gene Expression, Reduces Non-Alcoholic Fatty Liver Disease, and Extends Longevity in Female C57BL/6J Mice Provided with a High-Fat Western-Pattern Diet," Foods 2022, 11(13), 1984; https://doi.org/10.3390/foods11131984

Written By Dr. Scott Olson, ND
Nearly 25 years ago, failed mainstream medical treatments left Dr. Olson in constant pain – and his health in ruins. And that's when he did something REVOLUTIONARY. He began his career in medicine – and dedicated his life to uncovering the true, underlying causes of disease.
Through his innovative medical practices in Tennessee and Colorado, Dr. Olson has helped cure countless seniors from across America of arthritis… heart disease… diabetes… and even cancer. All without risky prescription drugs or painful surgeries.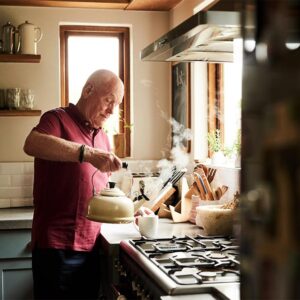 Dear Living Well Daily Reader, "Weight-loss month" is nearly over. If you resolved to lose weight this year, I'm betting you started off January strong. But, if you're like many of folks, those efforts are beginning to fade. Many of us make the mistake of coming on too strong at the beginning of January, so...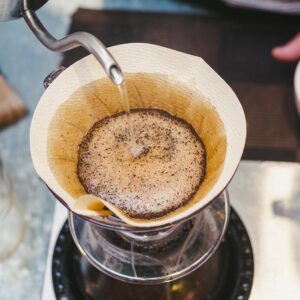 Dear Living Well Daily Reader, Coffee has been the victim of a misinformation campaign for decades. The idea that java juice could be bad for your health began to bubble up around the turn of the 20th century. Folks checking into sanatoriums for burnout and other mental health issues were counseled that all "stimulants," including...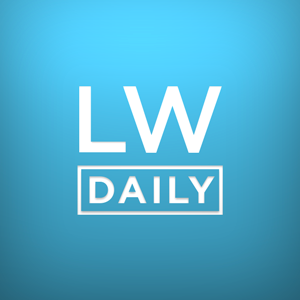 Dear Living Well Daily Reader, The message has been received loud and clear: "Fat is BAD!" Conventional medicine has been preaching the anti-fat message for decades now. We've been told we should avoid it… That eating "too much" fat will make US fat… And that fat on our bodies triggers disease and death… Here's the...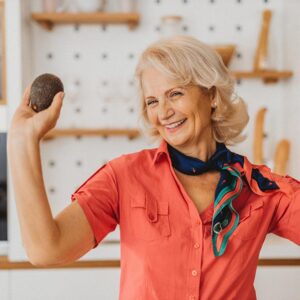 One day, we'll look back at our discovery of the nervous system in our guts in much the same way as other giant leaps in medicine like germ theory, vaccinations, and antibiotics. Knowing it exists and how important it is has changed EVERYTHING. We now understand that the enteric nervous system, or our "second brain"...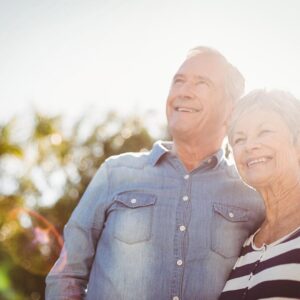 Dear Living Well Daily Reader, One thing no one ever thinks to warn you about a cancer diagnosis is the RUSH. While you're still trying to process the news that you have cancer, you're already asked to make decisions about your treatments. You're told there's no time to waste. And warned delays could lead to...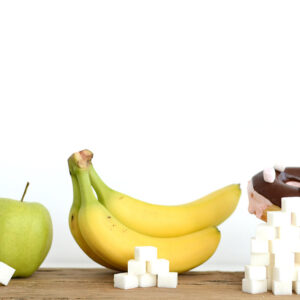 "I'm diabetic and I don't quite understand the differences in sugar. There's sugar you make cookies with but also fruits have sugar. Can I have fruits even though they have sugar too?" – Annette, from Helen, GA Hi Annette, For something that seems so simple, sugar sure gets complicated very quickly. That table sugar you...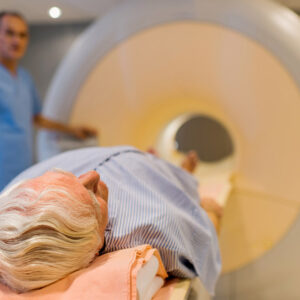 I'm not going to pull any punches here. Getting a prostate cancer diagnosis is downright terrifying. And that's especially true because for YEARS there weren't any remarkable advancements in the treatments for this cancer. Watchful waiting (active surveillance) was the best we could do for men with small tumors that didn't appear aggressive. And for...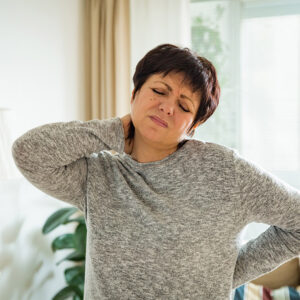 We've lived with COVID-19 for nearly three years now. That means we KNOW what it looks like, right? Wrong. The dominant COVID strain infecting people today doesn't look exactly like the one that infected people last year. The virus is constantly changing. And so are the symptoms when you catch it. Different COVID strains appear...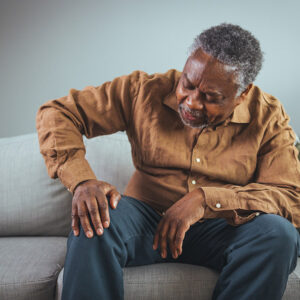 My excellent editor told me the other day that she gave in and took some naproxen for her psoriatic arthritis pain. And she's not alone. Occasionally even people who are passionate about natural medicine turn to over-the-counter or prescription drugs for pain relief. After all, joint pain can be downright debilitating. But before you reach...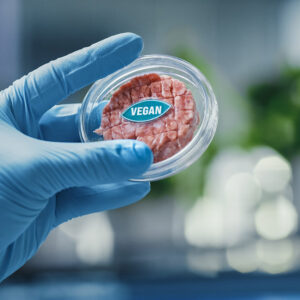 People ask me all the time what I think about meat substitutes. My reply is simple: "They're junk!" The labels claim that these fake meats are better for your health and the environment. But nothing could be further from the truth… If you're a regular Living Well Daily reader, you know I'm constantly warning you...