The REAL Reason Your Joints Hurt
Nothing makes us feel our age like painful joints.
Every small step hurts… and just trying to stand up or open a jar can leave you in agony.
Doctors will tell you're just feeling "wear and tear" of aging.
I'm going to tell you–that is a bunch of bull.
Your joints don't have to fall apart as you age.
In fact, keeping them healthy and pain-free is a lot easier than you'd think.
When the smooth cartilage of joints wears out, then bones start to rub against each other. This is what causes slow movement, inflammation, and pain.
Joints fall apart for two main reasons:
The first is that joints are missing the nutrients they need to be healthy and make repairs. This makes sense, because you cannot find the building blocks for joints anywhere in our modern diet.
The second reason is inflammation.
If you want to get out of the joint-destruction business and into the joint-building business, then you need to fix both of those: decrease inflammation in your body and provide joints with the nutrients they need to thrive.
Dr. Scott's Joint-Health Protocol
Joints are made up of collagen. That means you need to eat collagen. But where do you get collagen? Our ancestors found collagen in bone broth, blood pudding, and by eating brains and bone marrow. Most modern people are appalled by the thought of eating these.

There are great sources of collagen that are easy to get – if you know where to look. Try eating gelatin, it contains some of the nutrients needed to build healthy joints. I strongly suggest that you find a collagen product and start supplementing. I prefer products using collagen peptides from pasture-raised animals.
Inflammation is lowered by avoiding vegetable oils, processed foods, and by eating a low-sugar diet.
And here's the really good news. Tomorrow, I'll be unveiling a new breakthrough that stops both inflammation and joint pain at the source.
I'm talking about real, lasting pain RELIEF – starting in as little as 7 days.
This is one announcement you won't want to miss. Watch your inbox!
Health and Happiness,
Dr. Scott Olson
Ed. Note: Please send your feedback: feedback@livingwelldaily.com – and click here to like us on Facebook.

Written By Dr. Scott Olson
Nearly 25 years ago, failed mainstream medical treatments left Dr. Olson in constant pain – and his health in ruins. And that's when he did something REVOLUTIONARY. He began his career in medicine – and dedicated his life to uncovering the true, underlying causes of disease.
Through his innovative medical practices in Tennessee and Colorado, Dr. Olson has helped cure countless seniors from across America of arthritis… heart disease… diabetes… and even cancer. All without risky prescription drugs or painful surgeries.
Dr. Scott Olson reveals the villain behind your back pain.
Dr. Scott Olson reveals why you should NEVER skip the salt.
Dr. Scott Olson reveals how a powerhouse supplement can REBUILD your joints!
Dr. Scott Olson reveals how a weird condition is ruining your health!
Dr. Scott Olson reveals what your BP drugs are doing to your health.
Dr. Scott Olson reveals which diabetes meds are causing serious genital infections.
Dr. Scott Olson reveals his secret to never having another migraine!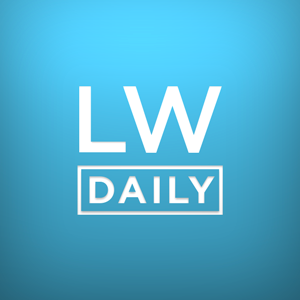 Dr. Scott Olson reveals which six foods men should NEVER eat.