Recall Alert: Contaminated Cucumbers
Dear Living Well Daily Reader,
We tend to criticize the FDA a good bit here at Living Well, but not without good reason.
But there is one thing they do that I think deserves to be commended: their Recalls, Market Withdrawals and Safety Alerts.
FDA.gov is almost impossible to navigate without getting a headache. But with the Recalls, Market Withdrawals and Safety Alerts, you can have all the crucial information about food, drug, and supplement recalls delivered directly to your email. You can adjust the timing so you get the updates immediately, daily or weekly.
As I don't watch the news, it's one email I make sure to read to stay in the loop on food recalls.
And for good reason: There is at least one salmonella- or listeria-tainted food being recalled each month. And many times, more than a few.
This month's major outbreak: contaminated cucumbers.
Recently, at least 580 people suffered food poisoning and three people died from cucumbers tainted with salmonella.
These cucumbers were produced in Baja California, Mexico, by Fat Boy produce and distributed in 30 U.S. states.
The biggest problem is that these cucumbers are largely unmarked. They don't have labels on individual cucumbers showing the Fat Boy brand. But they were packed into cartons sporting the brand name: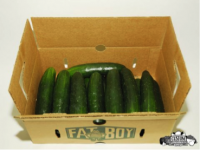 Another brand of cucumbers is being recalled for potential salmonella contamination as well: Limited Edition cucumbers produced by Andrew & Williamson Fresh Produce, of San Diego, California.
These cucumbers also have a wide distribution, to states including Alaska, Arizona, Arkansas, California, Colorado, Florida, Idaho, Illinois, Kansas, Kentucky, Louisiana, Minnesota, Mississippi, Montana, New Jersey, New Mexico, Nevada, Oklahoma, Oregon, South Carolina, Texas, and Utah.
Again, these cucumbers won't be individually marked with the Limited Edition brand, but it will be on the carton they come in.
The recall is still ongoing so you'll have to do your due diligence. Be sure to ask your grocer where they got their cucumbers. Or just avoid cucumbers altogether for a while.
Every year, approximately 42,000 cases of salmonella poisoning are reported. But not all cases are reported, so the actual number of infections may be closer to a million or more, and it is estimated that approximately 400 people die each year from acute salmonella poisoning.
Salmonella is especially harmful and can be fatal in young children, elderly people, pregnant women, or those with weak immune systems. If you or your loved ones fall into any of these categories, take extra caution.
Symptoms of salmonella poisoning include diarrhea, abdominal pain, and fever six-72 hours after eating the contaminated food. Chills, headache, nausea, and vomiting can also occur, and symptoms can last up to seven days.
Long-term side effects from salmonella poisoning include reactive arthritis, which is characterized by joint pain, eye irritation, and painful urination. It can also lead to aortic aneurysm, ulcerative colitis, and small intestinal bacterial overgrowth.
Cooking meats to the proper temperature can reduce the risk of foodborne illness.
For raw vegetables like cucumbers, you definitely want to give them a wash, but that still may not be enough to get rid of all the bacteria on the produce.
Your best bet is to make sure you take care of yourself to keep your immune system in tiptop shape and to stay abreast of food recalls. And whenever I'm worried I may be eating something sketchy, I'm sure to take an oregano oil capsule or two.
Other foods recalled this month for salmonella or listeria contamination include specific cheeses, fresh sliced apples, and Safeway deli sandwiches made with cucumber.
The full recall list also includes foods that have been found to have undeclared food allergens, as well as recalled dietary supplements. If you or a loved one have a severe food allergy, I highly recommend you sign up to get the recall alerts to protect yourself from mislabeled food.
You can sign up for FDA's Recalls, Market Withdrawals and Safety Alerts here.
To living well,

Jasmine LeMaster
Health Researcher
P.S. You can read the full FDA recall notice on the Fat Boy cucumbers here and the Limited Edition® cucumbers here. And all the recalls here.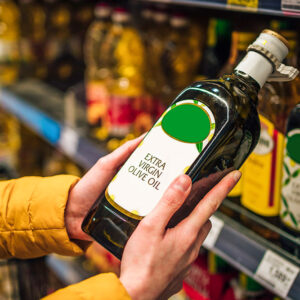 Olive oil has been getting some well-deserved attention the last few years. So it would be easy to assume that the golden oil's status as a health food was recently earned. But the truth is, olive oil has been considered a healthy staple in the human diet since it was first developed 600 years ago....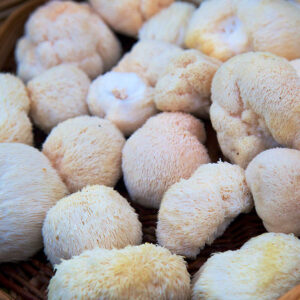 I'm a big fan of medicinal mushrooms. Almost everyone has eaten a standard mushroom on a pizza or in a spaghetti sauce, of course. But most folks have yet to experience medical mushrooms' power to improve our health. Medicinal mushrooms are already used to treat heart, liver, and brain conditions. They can boost the immune...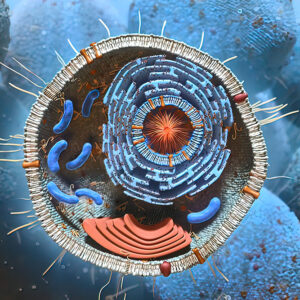 Aging isn't for sissies, that's for sure. But hey, I always remind myself the alternative is FAR worse! Besides, when you sit back and take stock, you'll realize that a life well lived – like your own – is something to be proud of. But those accomplishments, unfortunately, don't reduce your risk of suffering the...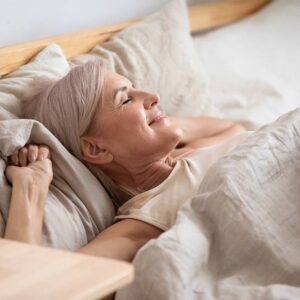 If you're concerned about diabetes, you've probably done your research. You likely focused on all the common problem areas to ward off rising blood sugar: the grocery store… the gym… and the bathroom scale. And those ARE all great places to start! Eating better, exercising, and losing weight can go a long way toward bringing your...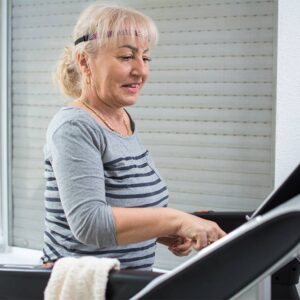 This time of year, I start to feel a little stir-crazy. Cabin fever sets in as I tire of the cold and snow. And I start thinking about the warmer weather that's right around the corner (but still feels SO far away). You see, I enjoy walking, hiking, and running outside. It's good for both...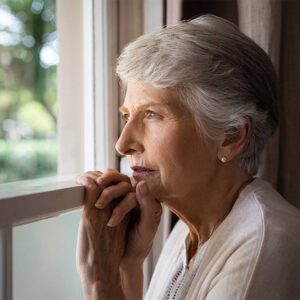 Before the pandemic, we didn't talk much about being lonely. But when the virus locked us down in our homes, the issue of isolation could no longer be ignored. Some of us were experiencing that kind of loneliness for the first time. But the truth is social isolation has ALWAYS been a common problem for...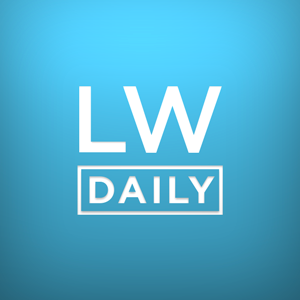 "Are there any natural solutions for an enlarged prostate?" -Mike from Summerville, South Carolina Hi Mike, There are many things you can do to improve your prostate health. Eating better is the first step. This means loading up on nutritious foods, including plenty of fresh organic vegetables and lean meats. (And yes, that DOES mean...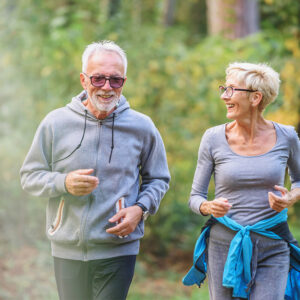 You think that when you reach "your golden years," you won't have much to worry about anymore. After all, many of life's major stressors, like work, kids, and relationships, are pretty much settled by the time you hit your sixties. So why the heck are we all so darned depressed then?! According to a recent...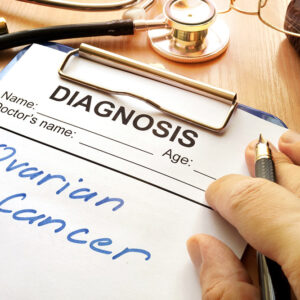 Cancer research is nothing new. In fact, we've been studying this killer since the 1800s. Yet despite all that investigating, there's still so much we DON'T know. That's why each time we reach a new milestone in our understanding of cancer, it should be celebrated. And a recent study has helped us make another large...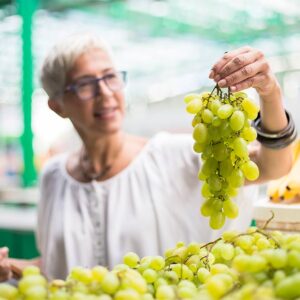 In the winter, we tend to ignore the importance of protecting our skin from the sun's powerful rays. But where I live, in Colorado, I see many folks come down from the ski areas with "raccoon eyes." This happens when skiers' faces burn, but the areas around their eyes remain pale because they wear goggles....