Revealed! The Hidden Cause of Colon Cancer
Colon cancer is one of the deadliest cancers you can get.
By the time you realize you have it, it may have already started to spread.
Now, scientists have discovered a surprising new cause of colon cancer… one that most people have NEVER been warned about.
And protecting yourself against this threat is the key to staying cancer-free.
A recent study, published in the journal Science, describes a hidden cause of colon cancer.
The findings suggest that two gut bacteria (Bacteroides fragilis and Escherichia coli) can pierce the protective mucosal lining layer of your guts.
The two bacteria then work in combination, releasing toxins that damage DNA of the colon cells.
They also increase inflammation, and this combination leads to colon cancer.
We have blamed colon cancer on a lot (fried foods, stress, chemicals, etc.) and now we find that the bacteria in our own guts may be to blame.
What this tells us is that getting our gut health in order is the best tool we have to avoid colon cancer.
Let me show you how to improve your gut health.
Dr. Scott's Healthy Gut Program:
Probiotics are your easiest path to a healthy digestive system. I prefer a probiotic product that contains a fiber prebiotic along with good bacteria.
Eat enough fiber to, not only help with regular bowel movements, but to also help stimulate healthy bacterial growth. I always suggest that people take both water soluble and water insoluble fiber. One of my favorite fibers is ground flax seeds.
Throw away junk food, trans fats, processed, and chemical foods. All processed foods, trans fatty acids, artificial sweeteners, and alcohol harm the gut's microbiome. Do what you can to limit these non-foods in your diet.
Exercise doesn't seem like the first place you would turn to help your digestive tract, but it has been shown to help encourage a healthy microbiome.
Health and Happiness,
Dr. Scott Olson
Ed. Note: Please send your feedback: feedback@livingwelldaily.com – and click here to like us on Facebook.

Written By Dr. Scott Olson
Nearly 25 years ago, failed mainstream medical treatments left Dr. Olson in constant pain – and his health in ruins. And that's when he did something REVOLUTIONARY. He began his career in medicine – and dedicated his life to uncovering the true, underlying causes of disease.
Through his innovative medical practices in Tennessee and Colorado, Dr. Olson has helped cure countless seniors from across America of arthritis… heart disease… diabetes… and even cancer. All without risky prescription drugs or painful surgeries.
Dr. Scott Olson reveals how a powerhouse supplement can REBUILD your joints!
Dr. Scott Olson reveals how a weird condition is ruining your health!
Dr. Scott Olson reveals what your BP drugs are doing to your health.
Dr. Scott Olson reveals which diabetes meds are causing serious genital infections.
Dr. Scott Olson reveals his secret to never having another migraine!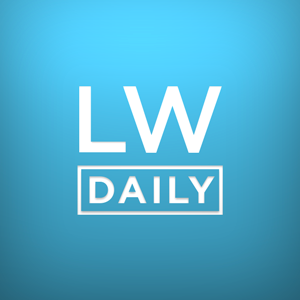 Dr. Scott Olson reveals which six foods men should NEVER eat.
Dr. Scott Olson reveals the best way to fight cancer!
Dr. Scott Olson reveals how antibiotics are draining your energy.