Seasoning Scapegoat Is Falsely Blamed for Immune Issues
Dear Living Well Daily Reader,
A sprinkle of THIS. A dash of THAT.
If you like to cook, chances are you love seasoning your dishes to bring out their best flavors. But a study published last year has a lot of folks questioning how they're preparing their food.
Because according to the researchers, no matter how nourishing your meals are, if you're using this common seasoning, you could be compromising your immune system.
And let's face it, with COVID-19 and other viruses threatening our health, the last thing we want as we head into the fall season is a weakened immune system.
But are the scientist's conclusions accurate? Do you need to toss this common seasoning in the trash? Or could they have missed something significant?
According to the team out of Germany, their research found that folks who are very fond of salt may unintentionally be doing damage to their immune systems.
That, of course, means they could be at greater risk for developing infections of all sorts ranging from UTIs to COVID-19.
The study was published in the journal Science Translational Medicine and focused on how salt can change the immune system.
To start with, the researchers fed mice a high-salt diet. They found that the mice were more susceptible to bacterial infections. Next, they recruited some human volunteers to see what would happen when they ate a higher salt diet.
The volunteers were given six grams of salt beyond the recommended daily amount. And, sure enough, the researchers reported that the participants also began to develop signs of immune issues.
So, "case closed," right? Ditch the salt if you don't want to be more vulnerable to viruses and other illnesses. Well, not so fast. There are a few other things we need to factor in to get a complete picture before we decide to demonize salt.
This isn't the first time salt has been studied, of course. And previous research found the opposite to be true. The earlier study demonstrated that salt can improve immune system function by triggering immune cells (macrophages) to become more active.
That's not all. Other research also suggests salt is essential for fighting off invaders effectively. You see, your body moves salt to areas that are infected. And once there, it makes it more difficult for foreign bacteria to survive.
But wait. I'm not done yet. Salt also provides vital raw materials your body needs to produce stomach acid. That means it's critical for creating your first line of defense against any sickening bacteria in the food you eat.
And despite what you may have been told, salt isn't typically a major contributor to high blood pressure. (I'll have more on this in just a moment.)
Here's the truth. For most of us, the majority of our salt comes from the junk sodium that's dumped into processed and ultra-processed foods. But that salt isn't alone.
Those convenience foods… ranging from spaghetti sauces to microwave meals… are also swimming in sugar, artificial colors, sweeteners, and other additives. And it's all that junk that's doing major harm to your body.
Salt, on the other hand, can deliver some big benefits instead.
Real salt contains trace minerals that are hard (or impossible) to get elsewhere.
Salt can help boost your energy levels and improve your sleep.
Sodium helps balance water levels in your body, keeping you from dehydrating and warding off cramps.
But the type of salt DOES matter. As I mentioned earlier, the majority of sodium in the Western diet comes from processed foods. And that's the lowest quality you can find.
Dump the junk food and fix fresh meals from scratch instead. Then feel free to sprinkle some high-quality Himalayan or sea salt (I prefer Real Salt by Redmond) into your home-cooked dishes.
P.S. In-depth research has failed to turn up any solid connection between high blood pressure and reasonable salt intake. Not even a little bit. Discover the truth about the salt myth here.
Source:
"High-salt diet suppresses autoimmune demyelination by regulating the blood–brain barrier permeability," Proceedings of the National Academy of Sciences, 118, 12, (e2025944118), (2021). https://doi.org/10.1073/pnas.2025944118

Written By Dr. Scott Olson, ND
Nearly 25 years ago, failed mainstream medical treatments left Dr. Olson in constant pain – and his health in ruins. And that's when he did something REVOLUTIONARY. He began his career in medicine – and dedicated his life to uncovering the true, underlying causes of disease.
Through his innovative medical practices in Tennessee and Colorado, Dr. Olson has helped cure countless seniors from across America of arthritis… heart disease… diabetes… and even cancer. All without risky prescription drugs or painful surgeries.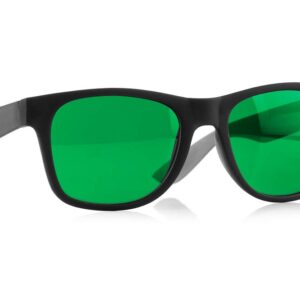 Being an adult HURTS. Well, for nearly 20 percent of us, at least, it does. Because that's how many folks are suffering from some sort of pain, according to studies. We battle migraines, arthritis, cancer, muscle aches, fibromyalgia, and more. Many folks turn to over-the-counter painkillers, including aspirin, acetaminophen, and ibuprofen. But with chronic pain,...
Dear Living Well Daily Reader, My wife has recently begun showing signs of dementia. Her doctor has put her on medicine to try and "slow the progression" but, if anything, she seems like she's just getting worse. Is there anything we can do? –Martin from Durham, North Carolina Hi Martin, Some medications claim to slow...
It always puzzles me how anyone thinks we can spray toxic chemicals on our crops and NOT have them affect our health! Because despite what food manufacturers may claim, chemical residues from pesticides and herbicides show up on (and IN) the conventionally grown food we eat. And research makes it clear that these creepy chemicals...
I think you'll agree that aging should come with some perks. And chief among them is FINALLY having the time to relax and enjoy the retirement you earned. But that's awfully hard to do if you're losing your eyesight due to macular degeneration. Instead, your golden years become tarnished by having to focus on learning...
How does that old saying go? An ounce of prevention is worth a pound of cure. We all know it's easier to STOP something from happening in the first place than to repair the damage after it's happened. And with all of its complications, including shortening your lifespan, type 2 diabetes is well worth preventing!...
I've had patients make some pretty strange claims about their arthritis. Many folks swear they can "feel a storm coming" in their joints. And I've heard this one so often (and had them be spot-on about that storm) that I believe it's true. Other patients claim their joint pain gets worse when eating tomatoes. And...
If you're "of a certain age," I bet you remember that iconic old slogan from the late 70s, "A mind is a terrible thing to waste." It always springs to mind when I see a sharp person's memory start to fade away. They soon become unable to make decisions for themselves. Eventually, they even have...
Dear Living Well Daily Reader, "Most of my family has been hit with COVID. We're thinking it's the latest variant. Are there any extra, new recommendations for protecting yourself against the variant? (Aside from washing your hands?) My husband and I have tested negative so far, but we want to be careful." –Tammy from Lancaster,...
If you have diabetes, it's almost certain that your conventional medical doctor put you on a blood sugar-lowering drug. And there's ALSO a strong possibility that the drug makes you feel terrible. Common side effects include gas, bloating, upset stomach, kidney issues, and fatigue. Even worse, over time, these drugs become less effective. So even...
Okay, I'll admit it. There have been times I've found it tough to maintain an optimistic outlook these last few years. And I'm not alone. Studies show that unhappiness and loneliness are on the rise. That's TERRIBLE news for our health. Because when you combine the two, it can deliver a devastating blow to your...