Silence Your Tinnitus and Increase Your Sleep With This Natural Solution
The ringing in your ears could be just a symptom of a more serious health issue
Tinnitus doesn't just cut the silence, it may also be stealing your rest
Find out how tune out the noise with one easy solution.
Dear Reader,
Bob Dylan sang, "My ears are ringing, ringing like empty shells," in his song "Call Letter Blues."
It's rumored that the constant ringing in Dylan's ears he referred to in his lyrics was caused by tinnitus.
And Dylan isn't alone. Many musicians have suffered from tinnitus, including Bob Seger, Peter Frampton, Robert Plant, and my personal favorite, Trent Reznor, who's penned many lyrics about the ringing in his ears, including "G****** this noise inside my head."1
But tinnitus doesn't just affect professional musicians. It can happen to anyone.
In fact, there's a good chance you may be experiencing it right now.
If you hear a constant buzzing, hissing, humming, clicking, or ringing sound in your ears, you may be one of the millions who suffer from this chronic and sometimes debilitating symptom.
That's right — tinnitus is a symptom, not a disease.
In many cases, it's the first sign of much more dangerous underlying health problems — we will talk more about his in a bit.
Plus, I will offer you a simple and natural solution to relieve tinnitus, but first let's take a look at some numbers and how tinnitus works.

Hearing by the Numbers
The Centers for Disease Control and Prevention estimates that about one in five adults, or 50 million Americans, suffer from some form of tinnitus. Sixteen million of these sufferers have sought medical attention, while 2 million have severe and disabling cases.
Although, tinnitus is sometimes a temporary complaint, for many— 20 million, to be exact — it's a chronic state.3
And if you are a veteran, your risk is even greater. Hearing loss and tinnitus are among the top service-related disabilities. In fact, 60 percent of soldiers who served in Afghanistan and Iraq experience hearing loss.4
This makes sense, because a leading cause of tinnitus is exposure to loud noises. Soldiers and musicians alike typically experience long-term exposure to loud noise in their careers.
Sometimes these long exposures can cause damage to the ear resulting in hearing loss.
While tinnitus isn't typically considered dangerous on it's own, it can indicate you have a serious condition like hearing loss, blood pressure issues, heart problems, or possibly tumors or other problems in the blood vessels, neck, or jaw.5
Not to mention, even if it's not indicative of a larger health issue, over 200 medications can cause tinnitus symptoms. Be sure you read all of your medication side effects if you experience tinnitus.
If you are experiencing tinnitus, you should see your doctor.
But besides just ruining your hearing, tinnitus may also be ruining your sleep.

Soundly Sleeping
A study shows that there is a strong correlation between insomnia and tinnitus sufferers.
Kathleen L. Yaremchuk, M.D., a researcher in the study and the department chair of otolaryngology-head and neck surgery at Henry Ford Health System, reports:
Tinnitus involves cognitive, emotional, and psycho-physiological processes, which can result in an increase in a patient's distress. Sleep complaints, including insomnia, in these patients may result in a decrease in their tolerance to tinnitus.
Simply put, the added stress of sleep deprivation can increase the effects of tinnitus and vice versa.
She goes on to say, "Treating patients with tinnitus is challenging. A chronic tinnitus patient presents a challenging clinical picture that may include anxiety, depression, annoyance, or self-reported emotional distress. And one of most frequent self-reported complaint of tinnitus patients is 'getting to sleep.'"
Fortunately, research indicates that nature may have a solution for tinnitus and sleep support.
A double-blind, placebo-controlled crossover trial done by the Ear Research Foundation found melatonin to be powerful solution for tinnitus and sleep issues.
In the study, patients' tinnitus was gauged by the Tinnitus Handicap Inventory (THI) and then were given 3 mg of melatonin for 30 days.
The researchers reported, "Among subjects reporting difficulty sleeping attributable to their tinnitus, 46.7% reported an overall improvement after melatonin."
The study went on to conclude:
Melatonin has been shown to be useful in the treatment of subjective tinnitus. Patients with high THI scores and/or difficulty sleeping are most likely to benefit from treatment with melatonin. In light of its minimal side effects, melatonin should be a part of the physician's armamentarium in the treatment of tinnitus.6
But the research doesn't stop there.
A study published in Annals of Otology, Rhinology, and Laryngology also found success with melatonin with tinnitus and sleep support.
With the same dosing amount as the previous study, 3 mg, they found that "Melatonin is associated with a statistically significant decrease in tinnitus intensity and improved sleep quality in patients with chronic tinnitus."
Sounds like a melatonin might just do the trick for those noisy, sleepless nights!
If you have any tinnitus experiences you would like to share, please do! nmoore@lfb.org
Live well,

Natalie Moore
Managing editor, Living Well Daily
---
Sources
[1] Between my ears
[2] Tinnitus
[3] National Health and Nutrition Examination Survey
[5] Tinnitus Symtoms and Causes
[6] Effect of melatonin on tinnitus
[7] Melatonin: can it stop the ringing?

Written By Natalie Moore
Natalie Moore is a dedicated health researcher with a passion for finding healthy, natural, and science-based solutions. After a decade of direct healthcare experience in western and natural medicine, she was involved in public health research before joining Living Well Daily.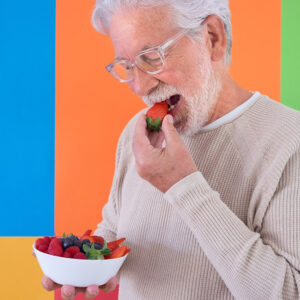 You can't turn on the T.V. or flip through a newspaper anymore without seeing a new drug breakthrough they claim will FINALLY rid humanity of our aging brain issues. These medicines hit the market promising miracles. But it typically isn't long before we start seeing their dark side. Meanwhile, a safe, natural remedy to boost...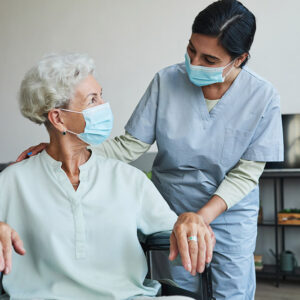 "We've unfortunately had to put my 90-year-old mother in a home. I'm so worried she's going to get sick (especially with COVID still around). Is there anything I can do to help protect her?" Sam from Prattville, AL Hi Sam, Your situation sounds familiar. My father is in a senior living center with about 300...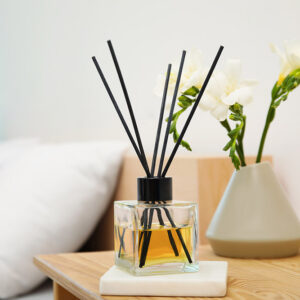 You have five primary senses: sight, hearing, taste, touch, and smell. (The sixth one doesn't count. Only your Aunt Mable claims that one.) But you've likely noticed that only your sight and hearing get tested when you visit the doctor. Your senses of taste, touch, and smell are almost entirely ignored. And ignoring one of...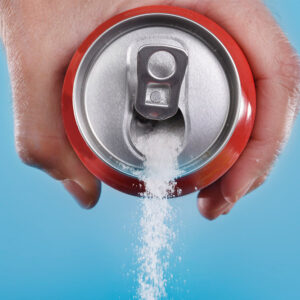 People often ask me what's the WORST thing for their health. Cigarettes, alcohol, and illegal drugs often pop to mind. But everyone KNOWS those things are bad. But there's in fact, a popular "harmless" daily habit that has HUGE health consequences. And it can be every bit as bad as a cigarette or booze habit....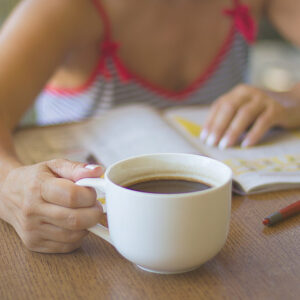 I have a foolproof plan for maintaining clear thinking and a steel-trap memory as you age. Ready to hear it? Stop plaques and tangles from building up in your brain. Unfortunately, it's the perfect example of "Easy to say, but not so easy to do." Or, it was until NOW. Because scientists have discovered a...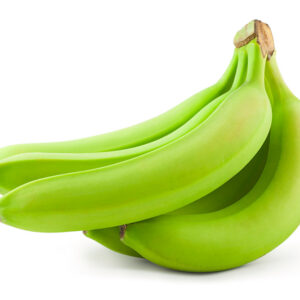 The science of aging is growing at breakneck speed. It seems like hardly a week passes when we don't learn something new. And now, one study in particular could upend everything we THINK we know about aging. Most importantly, it could unlock a way to "SLOW" it down…. And, incredibly, it may even help extend...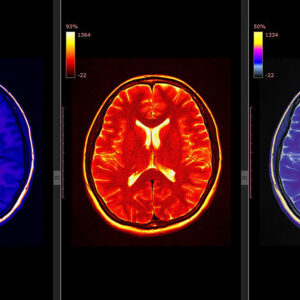 It's funny how an idea will ebb and flow. "You only use 10 percent of your brain." It's an idea I haven't heard in a long time. But it's getting a lot of play again lately. It has some serious staying power. But is it true? It might surprise you to learn this odd claim...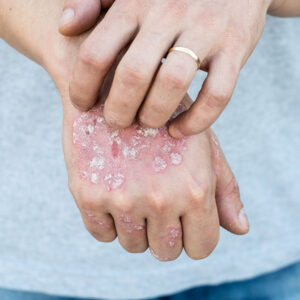 Folks with psoriasis never get a break. It's not just the dry air in the winter that can cause painful flare-ups. The hot air in the summer can trigger them too. Then, despite the heat, you're forced to wear more clothes to hide the embarrassing rash. But you may not have to suffer any longer....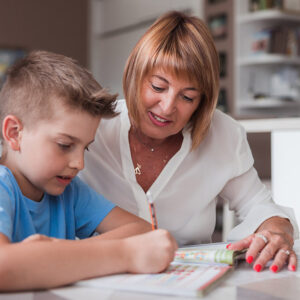 "I watch my grandson for a bit once he gets home from school. Can I do anything to prevent myself from getting the school kids germs?" Darlene from Fairhope, Alabama Hi Darlene, Kids pick up lots of different bugs at school. They're like little petri dishes. So, it can be difficult to avoid getting sick. But...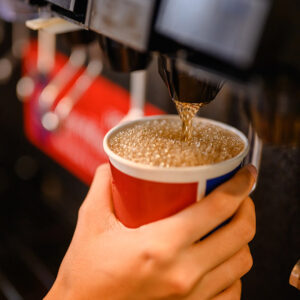 Let's be clear about one thing. Drug company execs will stop at NOTHING to line their pockets with MORE cash. And their influence on mainstream medicine is undeniable. So, I'm not surprised to see talk of a "prescribing gap" being tossed around in the wake of a new study. Researchers have issued a critical blood...