Simple Trick Cuts Skin Cancer Risk in HALF
Dear Living Well Daily Reader,
Skin cancer treatment is no walk in the park.
The daunting and painful procedures can leave you sick and covered in scars.
And even if you're lucky enough to get rid of it without some doc hacking you up, you'll probably spend the rest of your life hiding from the sun and getting constant check-ups.
Your best bet is to never get skin cancer in the first place. Fortunately, researchers from Ohio State just found a dead-simple way to slash your risk in HALF.
And believe it or not, it has nothing to do with sunscreen!
Instead, the research focuses on tomatoes.
Previous studies have shown these tasty red plants can help you fight prostate cancer, shield your brain from Alzheimer's and even boost your heart health.
Tomatoes can do all of this because they contain special antioxidants called carotenoids.
Recently, researchers wanted to see if these potent molecules had any effect on skin cancer.
For the study, scientists spilt a group of mice into two groups. One ate a diet that included tomato powder and the other didn't.
At the end of the 35-week trial, the mice were exposed to ultraviolet light (the kind that causes skin cancer).
After close examination, the researchers found that the mice eating the tomato diet had a whopping 50% decrease in skin cancer tumors!
Cutting your skin cancer risk by half and all you have to do is enjoy delicious tomatoes? Sign me up!
Experts report carotenoids are so effective at shielding your body from skin cancer because they deposit in your skin and help stop the negative effects of ultraviolet light.
Of the carotenoids in tomatoes, lycopene seems to have the strongest cancer-fighting effects.
However, researchers report that the specific combination of nutrients found in whole tomatoes is more effective at reducing tumors than lycopene alone.
So be sure to add tomatoes regularly to all of your favorite dishes.
If you're not a fan of tomatoes… or they just don't agree with you… a lycopene supplement is probably still worth trying. You can pick one up at any online or brick-and-mortar supplement shop (expect to spend $10-$15 a month).
Live well,
Natalie Moore
Managing editor, Living Well Daily
Ed. Note: Please send your feedback: feedback@livingwelldaily.com – and click here to like us on Facebook.
---
Sources
[1] Diet rich in tomatoes cuts skin cancer in half in mice

Written By Natalie Moore
Natalie Moore is a dedicated health researcher with a passion for finding healthy, natural, and science-based solutions. After a decade of direct healthcare experience in western and natural medicine, she was involved in public health research before joining Living Well Daily.
Dr. Scott Olson gives us the final word on the effects of turmeric.
Dr. Olson reveals the brain disease symptoms you'd never expect…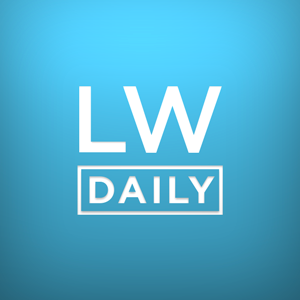 Quick belly fat loss makes for great headlines, but for awful reality. The truth is that you can destroy belly fat, but it takes more than a few leg exercises.
Dr. Olson exposes the truths and myths of apple cider vinegar.
Nyctalopia is the scientific term for night blindness and it is no joke in the modern world.
Dr. Scott Olson provides an arsenal of delicious foods that help digestion.
Dr. Scott Olson brings you a new solution to all your joint pain.
Dr. Olson tells you the right way to lose all the weight you want!
Dr. Olson dishes the truth about the medical advertising industry.
Dr. Olson provides several natural solutions to combatting depression.