Stroke Linked to Debilitating Illness
Dear Living Well Daily Reader,
"No wonder he hasn't gotten out of bed in three weeks. His B12 levels are bottomed out, and he had a stroke last month."
Years ago while working as a mental health social worker, I came across a patient that I'll never forget. We will call him "Paul."
Paul was a 76 year old who still worked full time as a corporate lawyer and spent lots of time fishing with his six grandsons.
His family described him as jovial, full of life and always busy.
Then, suddenly, Paul suffered a massive stroke. While he made a full physical recovery, he never seemed to bounce back emotionally.
He was always morose, lacked energy and even stopped going fishing with his grandsons.
Finally, about a month after his stroke and his blue symptoms, he was admitted to the ER for another debilitating condition — depression.

Strokes Lead to Depressed Folk
According to a study lead by Dr. Merete Osler of Copenhagen University, Paul wasn't alone in experiencing depression after having a stroke.
In fact, it seems that up to 25 percent of folks who suffer a stroke will also experience depression in the first year afterward.
Dr. Osler and his team unearthed these incredible statistics through analyzing the data from seven Danish nationwide registries. After scanning this data, the team discovered how the risk factors for depression differ between people who have strokes and those who don't. They also took a look at how depression influences death.
For the study, they looked at the health stats of 135,417 people with stroke. Of these, 25.4 percent were diagnosed within two years of suffering a stroke, and more than half of these were diagnosed within the first three months.
However, for the control population who did not experience a stroke, the risk of depression was almost two-thirds less than that of stroke victims. Of the 145,499 folks sampled, only 7.8 percent were diagnosed with depression within two years of entering the study.
Depression risk was eight times higher in the three months after a stroke than it is was for the control population. This means having a stroke could increase your risk of having depression eight times more than that of someone who never experiences a stroke.
The study concluded that some major risk factors for depression in both populations were older age, living alone, diabetes, basic education attainment and history of depression. In addition, people from both groups who experienced depression also had an elevated risk of death from all causes.

The B12 Connection
As it turns out, there's one nutrient that can help protect you from both stroke and depression — vitamin B12.
The reason for this is a nasty chemical called homocysteine.
You see, elevated levels of homocysteine can cause trigger inflammation and wreak havoc on your heart and mental health — causing you to have a stroke and/or greatly increase your chances of having a bout of depression. But a healthy level of B12 can suppress homocysteine's assault on your body.
Not to mention, low levels of B12 are also associated with poor recovery from both conditions.
And just as we saw with Paul's case, he ended up suffering both conditions while also having an extremely low B12 level. There's no way to know if Paul's suffering was caused solely by a low vitamin B12 level, but there's a pretty good chance it had something to do with it.
Fortunately, Paul's doctor recommended a B12 supplement as part of his recovery regime. Within a couple of weeks, Paul was back on his feet, practicing law and fishing with his grandsons.
That's why it's important to regularly eat foods with high levels of B12. These include red meats, cheeses and eggs.
If you're unsure if your diet is supplying you with the right amount of B12, supplementation is another way to ensure your intake.
Just be sure to purchase supplements that contain the methylcobalamin form of B12. It's the most active in the body. It's best to get the sublingual tablets versus capsules. This means the B12 is absorbed directly in the mouth and doesn't depend on the stomach for digestion.
Live well,
Natalie Moore
Managing editor, Living Well Daily
Sources
[1] Stroke: Study examines risk, risk factors for depression
[2] Treatment of depression: time to consider folic acid and vitamin B12.
[3] The Role of Vitamin B in Stroke Prevention

Written By Natalie Moore
Natalie Moore is a dedicated health researcher with a passion for finding healthy, natural, and science-based solutions. After a decade of direct healthcare experience in western and natural medicine, she was involved in public health research before joining Living Well Daily.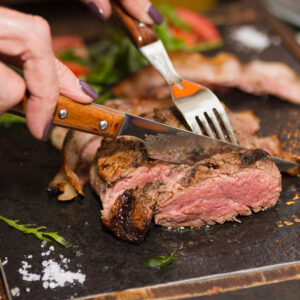 If you're old enough, you're ALSO lucky enough to recall a time when red meat wasn't considered the enemy. Up until the mid to late 1950s, it was understood that red meat wasn't JUST mouthwateringly delicious…  it was ALSO a valuable source of nutrition. And saturated fat wasn't the bogeyman it was suddenly being portrayed...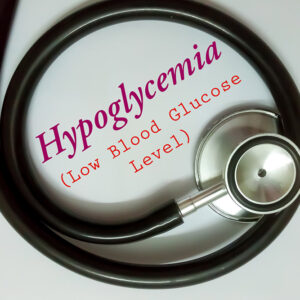 "Everyone talks about high blood sugar. What are tricks for low blood sugar?" – Tom Hi Tom, A common cause of low blood sugar (hypoglycemia) is taking too much insulin or another glucose-lowering drug. These drugs reduce blood sugar, but they can cause it to drop TOO low depending on… when you eat, how many...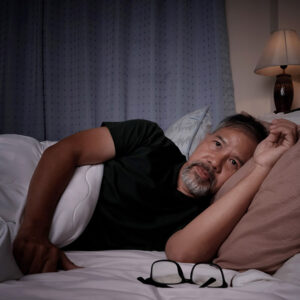 We tend to take sleep for granted. Well, until we're no longer getting ENOUGH of it, that is. It's not unusual to start having sleep issues as we age. In fact, it's SO common that folks often chalk it up to "getting older" and they ignore it. But that's dangerous. And not just because you...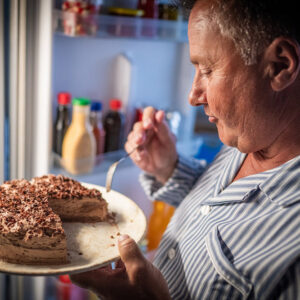 Seasons EATINGS! It's a few weeks into the holiday season, and I ALREADY feel as stuffed as a Christmas Turkey. And I don't know about you… but all the rich food has MY tummy giving me a bit of trouble. Anyone can get indigestion from time to time, of course. But if there's no known...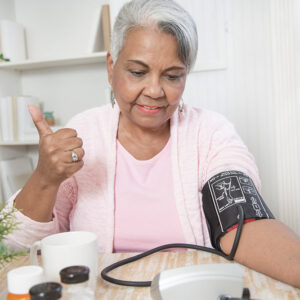 A staggering 40 percent of the world's population has high blood pressure. And all of those folks are at a significantly higher risk for developing related conditions, including heart disease, stroke, and kidney failure. Doctors typically treat high blood pressure with drugs. But these meds have some disturbing side effects. So, if they can be...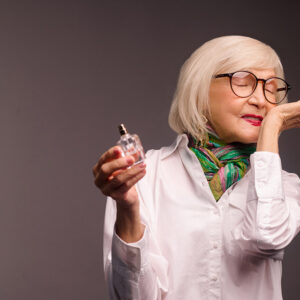 Maybe it's the midafternoon slump when your mind starts to wander… Or perhaps it's that fuzzy-headed feeling you get when burning the midnight oil. Whatever the cause, your brain power is fading fast. If you're like many folks (including me), that's when you head to the coffee machine. But caffeine isn't the only way to...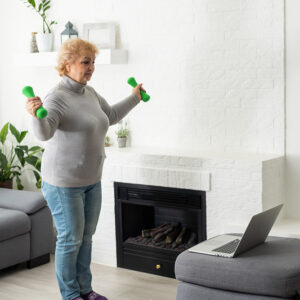 Sitting is DEADLY. Yes, I know that sounds extreme. But it's also true. Sitting for long periods forces your body into a position that isn't natural. Do it too long, and it harms your health. Too much sitting reduces circulation, weakens bones, tightens muscles, triggers blood sugar issues, and, ultimately, SHORTENS your life. And you…...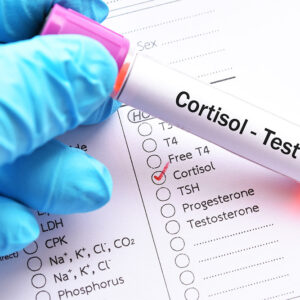 Wait… the holidays are supposed to be relaxing, right? So, why is it they often feel anything BUT? From now until New Years can feel like a footrace you're about to lose. Now that we've made it through Thanksgiving, Black Friday, and Cyber Monday the pressure is REALLY on. And all that stress doesn't just...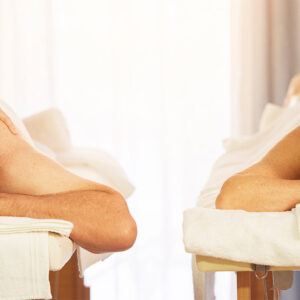 "What's your take on massages? Acupuncture? Are they worth the hype? I can't imagine they'd do that much for your health." – Pete As with many things, massage and acupuncture ARE effective when used for the right conditions. Massage therapy has many proven health benefits, including… lowering stress, relieving muscle pain and tension, improving circulation,...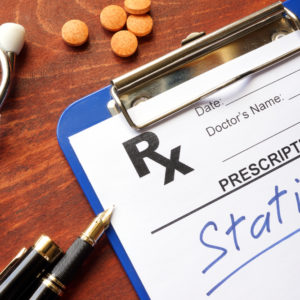 Statins are the MOST commonly prescribed drug in the United States. They're taken by MILLIONS to lower cholesterol and prevent heart attack and stroke. But a new study published in the British Medical Journal links these drugs to elevated blood sugars and a raised diabetes risk again. That's right… AGAIN! Because the Food and Drug...