Study: Drug-Free Pain Relief More Powerful Than Pills
A new study reveals you may be able to ditch your painkillers for good!
Reframe your pain for relief
Two ways to start defeating back pain with your mind 
Dear Reader,
Last week, I did something, well… a bit foolish. (No April Fools' reference intended, but since it's out there, happy April Fools' Day!)
After being cooped up in my apartment for months of cold weather and little sunshine, I decided it was time to do some very intense spring cleaning — so intense I ended up with lower back pain for a few days after.
As the weather starts to warm, you may find yourself inspired to be a bit more productive too. Maybe you're gardening, spring cleaning, or working on that unfinished project that's haunted you all winter.
Whatever you are up too, chances are you a little more active in the longer, warmer days of spring. And sometimes this sudden increase of activity comes at the cost of your comfort.
In my case, the discomfort went away after a few days of taking it easy.
Unfortunately, some folks experience lower back pain constantly, no matter what they do.
In fact, it's the leading cause of disability in the U.S.
Plus, back pain is the second-most-common reason for doctor's visits, and that may be on the rise, as experts predict that approximately 80 percent of people will experience back trouble in their lifetime.
Not to mention it's a real pain in the wallet — back pain costs Americans over $50 billion every year.1
The really issue is there is little relief available. Most of the time, the doctor prescribes dangerous and addictive painkillers.
The problem is these expensive and life-ruining painkillers don't truly resolve the problem. They just mask the symptoms while simultaneously draining your bank account and making you more dependent on them.
But there is good news… a study reports you may be able to heal your back pain with your mind.
Let me explain further…

It's All in Your Head
Last month, The Journal of the American Medical Association published a study done by the Seattle-based Group Health Cooperative and the University of Washington focusing on lower back pain relief.
Instead of offering more research on addictive narcotics, this study measured the significance of cognitive behavioral therapy (CBT), a type of evidence-based psychotherapy sometimes used to treat chronic pain, and a program developed in the 1970s by the University of Massachusetts Medical Center called mindfulness-based stress reduction (MBSR).
The 342 participants ages 20–70 who experienced back pain not caused by any other condition were assigned randomly to either maintain their current lower back pain treatment, eight weekly sessions of cognitive behavioral therapy, or eight weekly sessions of mindfulness training.
Those engaged in CBT used techniques (with the help of a therapist) to help reframe the negative thoughts associated with their lower back pain. After a 26-week period, 44.9 percent of the group reported substantial improvements. In the MBSR group, who did meditation and yoga activates at home with instructional CDs, 43.6 percent reported a significant pain reduction at the end of the 26-week period. Both the CBT and the MBSR groups fared better than those in the usual care group, for which only 26.6 percent experienced improvement.
What makes these results more outstanding — most folk in the CBT and MBSR failed to complete all eight sessions of their programs.
Because Western medicine doesn't have a cure for chronic back pain, these results indicate that pain is not just a physical ailment, but is also tied other factors like psychology and mental wellness.
Daniel Cherkin, the lead author of the study and senior investigator at the Group Health Institute, says this about the findings:
"I've been doing research on back pain for 30 years. The biggest revolution has been the understanding that it's not just a physical problem with physical solutions. It's a biopsychosocial problem."3

Turn Your Back on Pain
While you may benefit from CBT and MBSR in your quest for back pain relief, there's a good chance your health insurance doesn't cover it, but you should check anyway.
Some health insurance policies with mental health benefits cover CBT but may require high copays or deductibles. If you don't have coverage, CBT can cost $100–200 per session. Some therapists use a sliding scale for payments based on your income, which makes the sessions more affordable.
You can find CBT therapists in your area using the search feature on psychologytoday.com. Often, the therapists will indicate if they take insurance or offer sliding scale payments on their profiles. Click here to get started.
If you are interested in MBSR, you can access an online video course of the University of Massachusetts Medical Center technique for $197. Click here for more information.
On a positive note, this study is the most recent in a series of studies that show that treatments like physical therapy and exercise work better than pain medication for most folk who suffer from chronic back pain.
Maybe someday these will be the new standard in back pain management, but I'm not holding my breath.
If you have any natural back pain solutions you would like to share, please do! nmoore@lfb.org
Live well,

Natalie Moore
Managing editor, Living Well Daily
---
Sources
[1] Back Pain Facts and Statistics
[2] Effect of Mindfulness-Based Stress Reduction vs Cognitive Behavioral Therapy or Usual Care on Back Pain and Functional Limitations in Adults With Chronic Low Back Pain
[3] For Chronic Low Back Pain, Mindfulness Can Beat Painkillers

Written By Natalie Moore
Natalie Moore is a dedicated health researcher with a passion for finding healthy, natural, and science-based solutions. After a decade of direct healthcare experience in western and natural medicine, she was involved in public health research before joining Living Well Daily.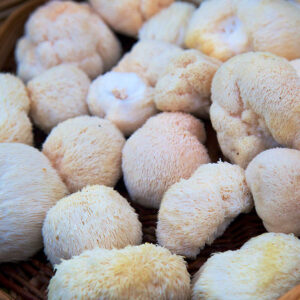 I'm a big fan of medicinal mushrooms. Almost everyone has eaten a standard mushroom on a pizza or in a spaghetti sauce, of course. But most folks have yet to experience medical mushrooms' power to improve our health. Medicinal mushrooms are already used to treat heart, liver, and brain conditions. They can boost the immune...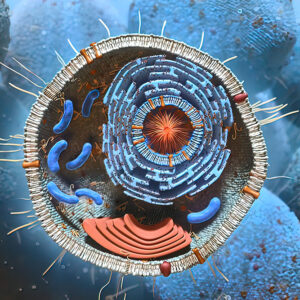 Aging isn't for sissies, that's for sure. But hey, I always remind myself the alternative is FAR worse! Besides, when you sit back and take stock, you'll realize that a life well lived – like your own – is something to be proud of. But those accomplishments, unfortunately, don't reduce your risk of suffering the...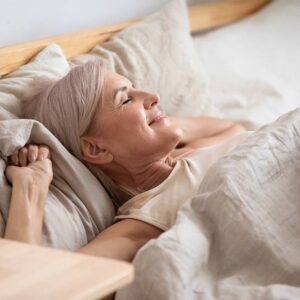 If you're concerned about diabetes, you've probably done your research. You likely focused on all the common problem areas to ward off rising blood sugar: the grocery store… the gym… and the bathroom scale. And those ARE all great places to start! Eating better, exercising, and losing weight can go a long way toward bringing your...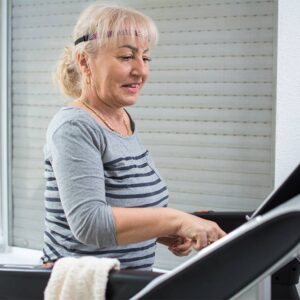 This time of year, I start to feel a little stir-crazy. Cabin fever sets in as I tire of the cold and snow. And I start thinking about the warmer weather that's right around the corner (but still feels SO far away). You see, I enjoy walking, hiking, and running outside. It's good for both...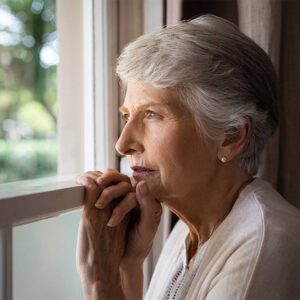 Before the pandemic, we didn't talk much about being lonely. But when the virus locked us down in our homes, the issue of isolation could no longer be ignored. Some of us were experiencing that kind of loneliness for the first time. But the truth is social isolation has ALWAYS been a common problem for...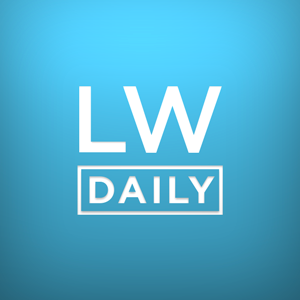 "Are there any natural solutions for an enlarged prostate?" -Mike from Summerville, South Carolina Hi Mike, There are many things you can do to improve your prostate health. Eating better is the first step. This means loading up on nutritious foods, including plenty of fresh organic vegetables and lean meats. (And yes, that DOES mean...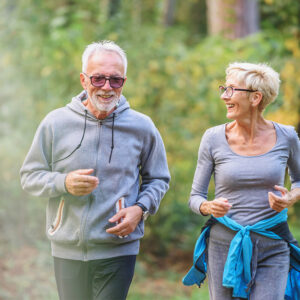 You think that when you reach "your golden years," you won't have much to worry about anymore. After all, many of life's major stressors, like work, kids, and relationships, are pretty much settled by the time you hit your sixties. So why the heck are we all so darned depressed then?! According to a recent...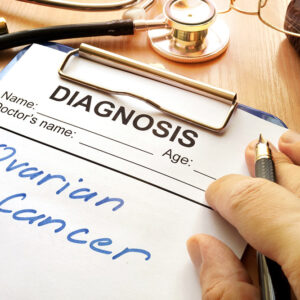 Cancer research is nothing new. In fact, we've been studying this killer since the 1800s. Yet despite all that investigating, there's still so much we DON'T know. That's why each time we reach a new milestone in our understanding of cancer, it should be celebrated. And a recent study has helped us make another large...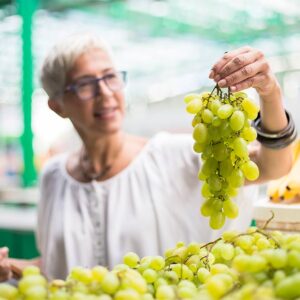 In the winter, we tend to ignore the importance of protecting our skin from the sun's powerful rays. But where I live, in Colorado, I see many folks come down from the ski areas with "raccoon eyes." This happens when skiers' faces burn, but the areas around their eyes remain pale because they wear goggles....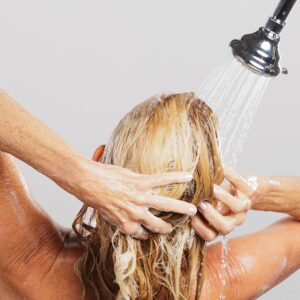 If I were to ask you what you think the risk of getting diabetes from your shampoo is, you'd probably do two things: Laugh Go looking for another doctor And to be honest, I wouldn't blame you. After all, connecting shampooing your hair to blood sugar levels seems absurd. But not so fast. The disturbing...