The Surprising Way to Beat Depression
Your brain is a complicated thing.
In fact, your brain may be the most complicated thing in the universe.
So it's no wonder there's so much confusing information about there on why we develop conditions like depression.
In just the past few months, studies have blamed inflammation, your weight, and nutrient deficiencies for causing depression.
But, believe it or not, these three depression triggers all have one thing in common.
It has to do with a critical brain chemical that holds the key to conquering depression once and for all.
This chemical is called Brain-Derived Neurotrophic Factor (BDNF).
BDNF is actually a small protein (called a peptide). Its job in your brain is to increase the growth of new nerve cells. BDNF also protects your brain from damage.
The higher BDNF you have in your brain, the better you think (improved cognition) and the better connections between brain cells you have.
BDNF has been found to be low in people with Alzheimer's, epilepsy, schizophrenia, and post-traumatic stress disorder.
And guess what happens when we are depressed?
That's right, BDNF drops like a rock.
I'm not a big fan of antidepressants, but they have been shown to increase BDNF activity and improve brain function.
But there are better ways to naturally increase BDNF.
A new study published in the journal Psychiatry Investigation suggests that losing even a few pounds can increase BDNF – and help lead you out of depression.
But don't stop at weight loss, there is much more you can do to increase BDNF.
Dr. Scott's BDNF Increasing Plan:

Exercise: Yes, exercise increases BDNF. Even a little exercise can go a long way. Try walking a few minutes every day and see if you can increase that to 30-40 minutes a day.
Curcumin: Many studies have shown that adding curcumin helps to increase BDNF.
Fast: Not eating is a hard thing to do, but studies have shown fasting can increase BDNF levels by 500%. It is a lot for most people to think about not eating, but I suggest eating breakfast later and dinner earlier to get the benefits without having to go without food.
Lose Weight: If you need help losing weight, try avoiding simple sugars and balancing your blood sugar with berberine and chromium.
For many years we thought that depression was a thinking disorder. We now know that how we live, what we eat, and how we think, can all play a role.

Written By Dr. Scott Olson
Nearly 25 years ago, failed mainstream medical treatments left Dr. Olson in constant pain – and his health in ruins. And that's when he did something REVOLUTIONARY. He began his career in medicine – and dedicated his life to uncovering the true, underlying causes of disease.
Through his innovative medical practices in Tennessee and Colorado, Dr. Olson has helped cure countless seniors from across America of arthritis… heart disease… diabetes… and even cancer. All without risky prescription drugs or painful surgeries.
Dr. Scott Olson gives us the final word on the effects of turmeric.
Dr. Olson reveals the brain disease symptoms you'd never expect…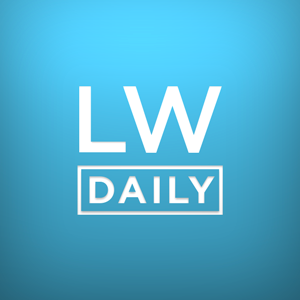 Quick belly fat loss makes for great headlines, but for awful reality. The truth is that you can destroy belly fat, but it takes more than a few leg exercises.
Dr. Olson exposes the truths and myths of apple cider vinegar.
Nyctalopia is the scientific term for night blindness and it is no joke in the modern world.
Dr. Scott Olson provides an arsenal of delicious foods that help digestion.
Dr. Scott Olson brings you a new solution to all your joint pain.
Dr. Olson tells you the right way to lose all the weight you want!
Dr. Olson dishes the truth about the medical advertising industry.
Heart disease is a big deal…which means it's also big business. We're spending more than $200 billion a year on heart disease – that's larger than the entire economy for some small countries.