Sweetened Drinks May Increase Risk of Heart Failure, Stroke, and Heart Attack
Sweetened drinks aren't just making Americans sick. They are killing us too
Could you be on the road to "a miserable life"?
Two ways to get your sugar fix with added health benefits.
Dear Reader,
Sweetened drinks are an integral part of the American diet-scape.
Access to these health-hazardous drinks is almost everywhere — possibly in a refrigerator near you.
And by now, you have likely heard all about the health dangers (obesity and diabetes, to name a couple) associated with drinking sweetened beverages.
Their whopping sugar content and long-term metabolic consequences are no longer shocking — just simple facts.
But sweetened drinks aren't just attributing to diseases rates. They adding to death rates as well.
Here in America, sugary drinks are responsible for the deaths of approximately 25,000 people annually.1
Worldwide, sweetened drinks cause about 180,000 deaths. To put this in perspective, this means about one in every 100 deaths from obesity-related diseases is due to consuming sweetened beverages.1
Disturbing news for anyone with a 12-pack or 2 liter in their kitchen.
But as grim as these facts are, there is more bad news.
Recent studies have linked sweetened drink consumption with heart failure, increased risk of heart attack, and stroke.
Obviously, reducing your intake will decrease your risks — I will also offer you some healthier alternatives in just a bit.
First, let's get to the bottom of what's in that sweetened drink and why it's ruining your health.
Bad Health and Limited Freedom in a Can
About half of the added sugar intake in the U.S. is in beverages.
In fact, the average American drinks 450 cans of soda per year.2
With the soda having an average sugar content of 9.3 teaspoons per 12-ounce can, annual intake per American is roughly 4,185 teaspoons of sugar if you are drinking non-diet soda.3
That's the sugar intake equivalent of eating about three doughnuts a day every day for a year.4
Yikes!
I don't know anyone eating three doughnuts a day, but I do know plenty of people drinking more than one soda a day. Chances are you do too.
Even if you don't drink soda — it doesn't mean you are in the clear.
All types of bottled and canned drinks have huge amounts of sugar. Sweetened teas, energy drinks, sports drinks, some fruit drinks and even "health drinks" are hidden sugar culprits.
Prepared drinks, like blended coffee drinks and smoothies can also be sugar-laden.  A grande-sized Frappuccino from Starbucks averages around 18 teaspoons (or five doughnuts worth) of sugar.5
What's more alarming, the liquid sugar in these drinks has researchers more concerned than the granular form.
Vasanti Malik, a nutrition researcher at Harvard's T.H. Chan School of Public Health and author of a recent review of sweetened drinks and cardiovascular outcomes in the Journal of the American College of Cardiology reports:
"The fact it's in liquid form is something that's really of concern, because the sugars are absorbed really rapidly…They enter the bloodstream very quickly."
The liquid sugars in most sweetened drinks are fructose and glucose. They both can cause heart damage.
Glucose causes blood sugar levels to rise which can encourage the development of Type 2 diabetes, which is a risk factor for heart disease.
Fructose is just as dangerous. Fructose can send signals to the liver to release triglycerides and LDL cholesterol into the blood stream. Over consumption of fructose may lead to fatty liver disease.
In addition, fructose can cause inflammation and promote belly fat – both putting you at risk for heart disease.
Malik's work has shown that one or two servings a day of sugary beverages correlates with a 35 percent bigger risk of heart attack or fatal heart disease, a 26 percent increase of developing Type 2 diabetes, and a 16 percent increased stroke risk.6
"Diet" soda won't save you either.
Artificial sweeteners can lead to the same negative health outcomes as their sugary counterparts.
In fact, Trends in Endocrinology & Metabolism reports diet soda drinkers suffer obesity, type 2 diabetes, and cardiovascular disease at similar rates as regular sweetened drink consumers do.1
Beyond diabetes, heart disease and fatty liver disease, all of this added sugar or sweetener can lead you down the path to what Dr. Roberto Bolli, chief of cardiovascular medicine at the University of Louisville, refers to as "a very miserable life".7
BMJ published a study last month reporting that men over the age of 12 who consume two or more sweetened drinks (sugar or artificial sweetener) per day have 23 percent higher risk of going into heart failure.8
Heart failure occurs when your heart is too weak to sufficiently pump oxygen and blood to the rest of your body. Conditions like obesity, diabetes, and high blood pressure are all contributors to heart failure as well.
While nearly 6 million Americans live with heart failure – it's this life that Bolli calls miserable:
'Patients with heart failure are severely limited in their ability to perform daily tasks, they get short of breath for even small efforts like walking one block, or sometimes even walking inside their house.'

"Many of them have shortness of breath at rest, while they're lying in bed, Bolli continued, 'and often wake up at night, with shortness of breath. They have swelling of their legs. They have chest pain. So it is a severe impairment in the quality of their life.'7
Losing your freedom, mobility, and mostly your health seems like high price to pay for the privilege of slurping down a soda or Frappuccino.
Obviously, avoidance is the best solution. And reducing your intake is second. Label reading is also a helpful practice when being mindful of your sugar intake.
Giving up sweetened drinks is no easy feat, but it is entirely possible. And even when you need a bit a sweetness in your drinks, there are less refined and natural sources you can enjoy with added health benefits.
Sweeten Your Health
First things first: Any added sugar in your diet should be used sparingly.  But this doesn't mean you can't enjoy a little added sweetness in you tea or coffee.
If you are going to use sugar, get added health benefits with these natural sweeteners:
Honey
Honey actually contains 1 gram more sugar per teaspoon than granulated sugar, so be weary of how liberal you are with it. But this extra sweetness means you can use a bit less. I typically use only a quarter-teaspoon in my coffee or tea.  Also, honey has natural health benefits including being an anti-inflammatory, cough suppressant, and sleep aid.9   Instead of deteriorating your health like refined liquid sugars, honey can improve it!
Maple Syrup
Maple syrup has the same sugar content as honey. Again, just be sure to use it responsibly. Maple syrup makes a great addition to hot beverages and is my personal favorite when sweetening my coffee. I only have to use a few drops to achieve a bit of sweetness. I also often use it in baking instead of brown or granulated sugars. Like honey, maple syrup has health benefits. It is full of cancer and Alzheimer's- fighting polyphenols and also provides a healthy dose of zinc and manganese which can increase your immunity and help you fight off colds and flu.10
Agave nectar is another natural sweetener that has become popular in recent years. I do not use agave nectar due to its high fructose level. In fact, it has a higher fructose level than high fructose corn syrup. If this is a staple item in your kitchen, you may want to make the switch to honey or maple syrup.11
If you have any sweetener hacks, write me! nmoore@lfb.org
Live Well,

Natalie Moore
Managing editor, Living Well Daily
P.S. If you can't seem to shake your craving for a soda, try this recipe for a low-sugar fizzy treat.
8 oz. sparkling mineral water
1 teaspoon maple syrup
1 teaspoon of finely grated fresh ginger
Combine all ingredients in tumbler and stir. Add ice as needed
Enjoy! This drink only has 5 grams of sugar versus the 30 grams found in eight ounces of conventional soda.
---
Sources:
[1] Just Two Weeks of Drinking Sugary Drinks Increases Risk of Heart Disease
[2] Coke Confronts Its Big Fat Problem
[3] How Many Teaspoons of Sugar Are There in a Can of Coke?
[4] How Much Sugar Is In Your Food And Drink?
[5] Caramel Frappuccino® Blended Coffee
[6]
Sweetened Drinks May Damage Heart, Review Finds
[7] Could soda break your heart?
[8] The relationship between sweetened beverage consumption and risk of heart failure in men
[9] Liquid Gold: 7 Health Benefits Of Honey That Could Heal Your Whole Body
[10] The Sweet Perks of Maple Syrup
[11] Goodbye fructose

Written By Natalie Moore
Natalie Moore is a dedicated health researcher with a passion for finding healthy, natural, and science-based solutions. After a decade of direct healthcare experience in western and natural medicine, she was involved in public health research before joining Living Well Daily.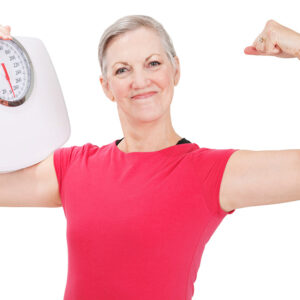 Dear Living Well Daily Reader, There's more weight-loss advice out there than there are stars in the sky. Much of it's complicated, strenuous, or downright impossible to follow. With the promise of slimming down, people push everything from extreme exercise to gross drinks you must hold your nose to gulp down. But the MOST common...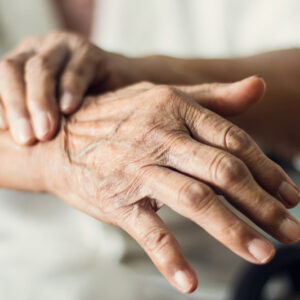 Diabetes is HARD on seniors. Sure, younger people can also develop diabetes-linked kidney disease, heart disease, or even brain problems. But when you mix high blood sugar with advanced age, all those conditions tend to progress faster and become more severe. Case in point: peripheral neuropathy. Peripheral neuropathy occurs when blood sugar levels rise and...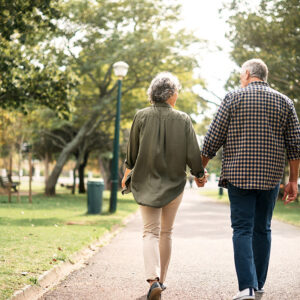 We live in a fast-paced society. And we're expected to keep the pedal to the metal at work and fill the little leisure time we allow ourselves with as many activities as possible… We demand a 24/7 news cycle, instant updates on our phones, and lightning-fast internet speeds… In a culture where most people judge...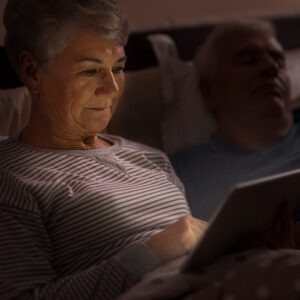 I'm a sleep evangelist. Because getting quality sleep is CRITICAL for good health. You simply can't have one without the other. In fact, regularly missing out on a good night's sleep raises your risks for heart issues, mood disorders, weight gain, blood sugar irregularities, and brain problems. Bur new research raises a red flag about...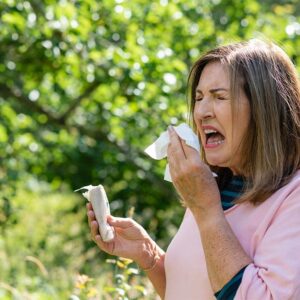 "My allergies have been so terrible the last few weeks and my allergy medicine isn't really doing anything. What can I do?" – Darlene from Chesapeake, Virginia Hi Darlene, There are two steps I typically recommend to tackle troublesome allergies. The first is to focus on nutrients. Begin by getting enough magnesium, folic acid, and carotenoids...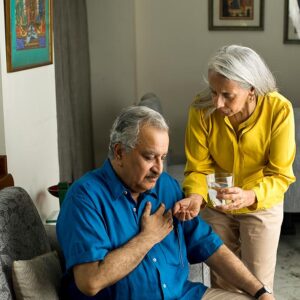 Type the word "Zantac" into any search engine, and the first thing likely to come up is "Zantac lawsuit." And the reason WHY people are suing the drug's maker, GlaxoSmithKline (GSK), is a twisted tale that'll turn your stomach… The drug company allegedly took a page straight out of big tobacco's playbook. And as a...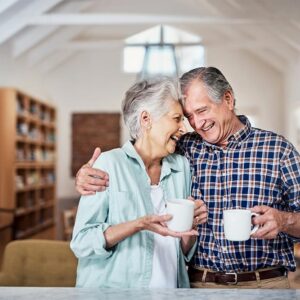 I love coffee. I roast my own beans. I have a fancy coffee maker. The WHOLE nine yards. Of course, I love the bright, bitter punch of flavor I get in every sip. And there's nothing like the jump-start coffee gives my brain in the morning. But I also know that coffee has bunches of...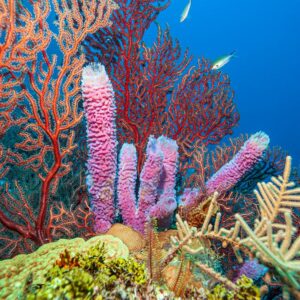 Cancer treatments essentially come in two "flavors." There are the sickening meds that poison the cancerous cells (and sometimes the healthy ones, too), like chemotherapy. Or there are the physical "slash and burn" options such as surgery and radiation. There are times that either or both might be necessary. But let's face it, cancer treatments...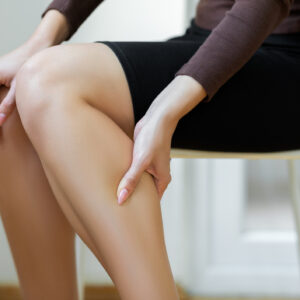 Venous thromboembolism is what I call an "orphan condition." The chances are high that you've never even heard of it before. But we should discuss it more often because it's underdiagnosed, SERIOUS, and preventable. A (VTE) happens when a blood clot forms in a vein. When that clot is in a DEEP vein (usually in...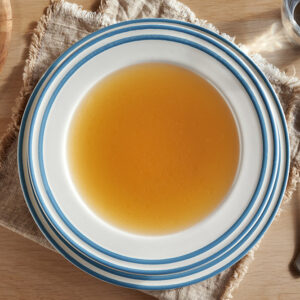 Bone broth has popped up on grocery store shelves nationwide in the last few years. And I couldn't be happier about it! I love to drink bone broth. But I used to have to make my own "liquid gold." And to be honest… it's time-consuming. Now, you can pop down to your local supermarket and...