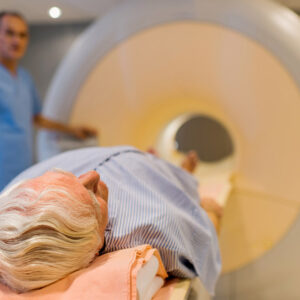 I'm not going to pull any punches here. Getting a prostate cancer diagnosis is downright terrifying. And that's especially true because for YEARS there weren't any remarkable advancements in the treatments for this cancer. Watchful waiting (active surveillance) was the best we could do for men with small tumors that didn't appear aggressive. And for...
Dear Living Well Daily Reader, There is nothing more painful than passing a kidney stone. Even women who have been through childbirth claim passing a kidney stone was MUCH worse! Trying to pass a kidney stone, especially one that gets stuck in the urinary tract, can bring people to their knees and send them straight...
There's no way around it… prostate cancer is a NIGHTMARE. And the facts are ugly. In America, one man dies every 45 minutes from prostate cancer. Those who survive don't have it easy either. They can suffer from urination issues, difficulty having sex, and even getting miserable back pain. Even worse, many men become impotent…...