The GMO Truth They Don't Want You to Know
A story goes that one day in Florida, a crowd gathered around the local greyhound racetrack to place their bets and enjoy the day.
If you've never seen a greyhound race, here's how it works:
Instead of being ridden by jockeys, greyhounds chase a "rabbit" around the track. Really, it's an electronic gizmo made to look like a rabbit, and its speed is controlled by someone out of sight in a box. His job is to keep the rabbit zooming along, just out of reach of the greyhounds.
According to the story, this race ended rather differently.
The beginning was the same: All the greyhounds were placed in their respective lanes and readied to start the race.
The rabbit fired off. The gates opened. And the dogs began their chase.
After a couple laps, something went wrong. The electronic rabbit gizmo caught ablaze. All the fur burned off, and it lurched to a halt. All of a sudden, the greyhounds had nothing to chase.
So what did they do?
Some simply sat down and began licking themselves. Others fought with each other. And some began to bark at the crowd.
Without the fake rabbit to chase (controlled so that it could never be caught), the greyhounds had no idea what to do.
There's a reason I tell this tale, and it has to do with GMOs.
All this arguing for and against H.R. 1599… all this campaigning… and all this hand-wringing and arguing and lobbying and debating and discussing… is really just us chasing a rabbit.
Here's my question:
Why do we need the federal government to make any decision on GMOs or GMO labeling… or to do much at all?
Consider that for a moment.
While you do, I want to show you a company I met while at the health expo on Anaheim, California, a few months ago.
It's called HowGood. Their website is https://howgood.com.
They source data on products. And I'm not talking about the number of calories or fat grams.
I mean stuff like the parent company's pesticide practices, emissions, animal welfare, antibiotic use, preservatives… and much more.
You can look up information using their app or… if you're lucky… you might find their tags right on the store shelf next to the price.
So let's go back to the racetrack story. The government and Big Business want us to keep chasing the rabbit, and race to codify laws that won't really help, and give a leg up to the corporations who hop in bed with politicians the most prolifically.
And the whole time, the best solution is in the private sector. A company like HowGood can identify the brands that are non-GMO (along with a bunch of other good stuff) and spotlight them. As a result, sales go up. Companies that do good will grow.
That's the sort of transparency politicians yap about but never follow through on.
Trouble is, it might be a while before something like HowGood comes to your preferred supermarket. However, there is hope. We're feverishly putting together our shopping guide, which you can use to identify the truly healthy products… and avoid the ones deceiving you with their labels.
In fact, we'd like your help. We want to know what your No. 1 dilemma is when you're in the grocery story, trying to pick out the healthiest food.
Is it trying to figure out which eggs come from truly healthy hens?
Is it picking out the best cut of meat from grass-fed cows?
Knowing which fruits and veggies are safe to eat and which have been drenched in pesticides?
What do you wonder about the most when you're facing a wall of products all screaming for you to buy them?
Click here for our single-question survey. Please take 15 seconds to send your response, because we're going to address the top concern we receive. It could be yours.
Regards,

Nate Rifkin
Underground Health Researcher
P.S.
Question: When is the only time you see a fishing pole with a worm at both ends?
Answer: When a lawyer is fishing
Question: Why does it take three lawyers to change a light bulb?
Answer: One to change the light bulb and two to sue for malpractice
Question: What is black and red and looks good on a lawyer?
Answer: A Doberman.
… As you could probably tell, some lawyer jokes hit our inbox. I had to share.

Written By Nate Rifkin
Nate Rifkin is an obsessed health and mind-power researcher and author. To hear more from Nate, sign up to receive Living Well Daily for free, here.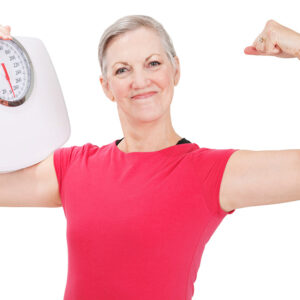 Dear Living Well Daily Reader, There's more weight-loss advice out there than there are stars in the sky. Much of it's complicated, strenuous, or downright impossible to follow. With the promise of slimming down, people push everything from extreme exercise to gross drinks you must hold your nose to gulp down. But the MOST common...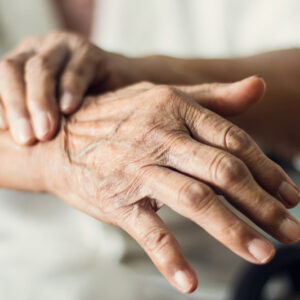 Diabetes is HARD on seniors. Sure, younger people can also develop diabetes-linked kidney disease, heart disease, or even brain problems. But when you mix high blood sugar with advanced age, all those conditions tend to progress faster and become more severe. Case in point: peripheral neuropathy. Peripheral neuropathy occurs when blood sugar levels rise and...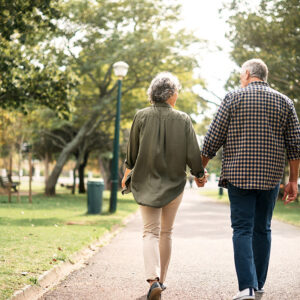 We live in a fast-paced society. And we're expected to keep the pedal to the metal at work and fill the little leisure time we allow ourselves with as many activities as possible… We demand a 24/7 news cycle, instant updates on our phones, and lightning-fast internet speeds… In a culture where most people judge...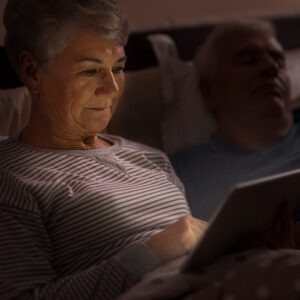 I'm a sleep evangelist. Because getting quality sleep is CRITICAL for good health. You simply can't have one without the other. In fact, regularly missing out on a good night's sleep raises your risks for heart issues, mood disorders, weight gain, blood sugar irregularities, and brain problems. Bur new research raises a red flag about...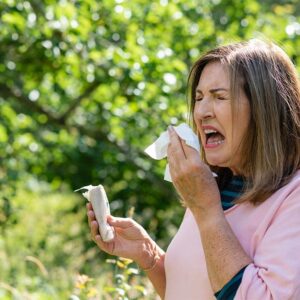 "My allergies have been so terrible the last few weeks and my allergy medicine isn't really doing anything. What can I do?" – Darlene from Chesapeake, Virginia Hi Darlene, There are two steps I typically recommend to tackle troublesome allergies. The first is to focus on nutrients. Begin by getting enough magnesium, folic acid, and carotenoids...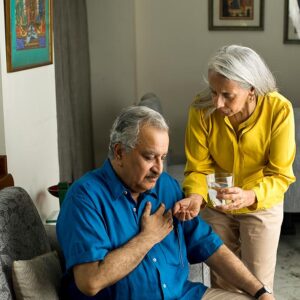 Type the word "Zantac" into any search engine, and the first thing likely to come up is "Zantac lawsuit." And the reason WHY people are suing the drug's maker, GlaxoSmithKline (GSK), is a twisted tale that'll turn your stomach… The drug company allegedly took a page straight out of big tobacco's playbook. And as a...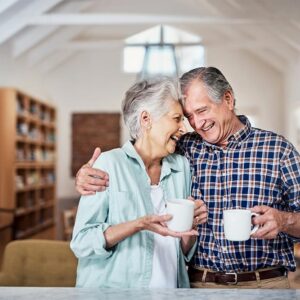 I love coffee. I roast my own beans. I have a fancy coffee maker. The WHOLE nine yards. Of course, I love the bright, bitter punch of flavor I get in every sip. And there's nothing like the jump-start coffee gives my brain in the morning. But I also know that coffee has bunches of...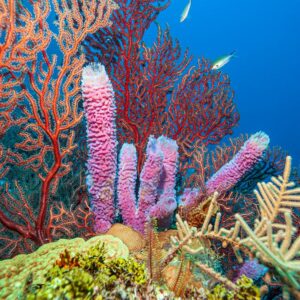 Cancer treatments essentially come in two "flavors." There are the sickening meds that poison the cancerous cells (and sometimes the healthy ones, too), like chemotherapy. Or there are the physical "slash and burn" options such as surgery and radiation. There are times that either or both might be necessary. But let's face it, cancer treatments...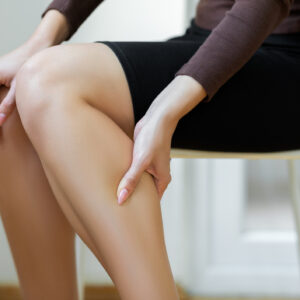 Venous thromboembolism is what I call an "orphan condition." The chances are high that you've never even heard of it before. But we should discuss it more often because it's underdiagnosed, SERIOUS, and preventable. A (VTE) happens when a blood clot forms in a vein. When that clot is in a DEEP vein (usually in...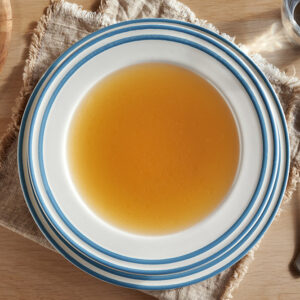 Bone broth has popped up on grocery store shelves nationwide in the last few years. And I couldn't be happier about it! I love to drink bone broth. But I used to have to make my own "liquid gold." And to be honest… it's time-consuming. Now, you can pop down to your local supermarket and...