The Super Antioxidant Revealed
Time to land this plane.
Last week, I talked about antioxidants. How they're helpful. Why they're not a blanket solution. Then I ruthlessly teased you about a super-powerful antioxidant that can transform your health. Did I mention it can make you skin look fantastic as well?
Then on Monday, we had to veer away from that thread to discuss the new trans fat ban taking effect over the next three years.
But your fellow readers have spoken. They want to know more about this hydrogen water.
How do you make it?
Where do you get it?
And why am I being such a dastardly tease about it?
Good news. Everything will be revealed. And I'm going to show you a way to make this water for yourself simply and easily.
First, a brief review:
According to the free-radical theory of aging, your body "ages" because of free radicals ripping electrons out of your cells. Why are they so hungry for electrons? Did they not get enough as children? Maybe they have a scarcity mindset and feel the only way to have enough electrons is to steal from others?
Well, no. I just made those two ideas up.
In reality, they're atoms that need electrons to maintain a neutral charge, which they're always seeking. Atoms contain protons, which have a positive charge. So they need electrons (a negative charge) to balance things out.
That's as in-depth as I'll get, because I know some chemistry majors are out there waiting to pounce on me. Yeah, that subject was not exactly my forte in school… nor is it now.
Anyway, here's the problem with free radicals seeking to balance themselves out: Getting electrons ripped out of your body is a bad thing. Especially when it's happening 24 hours per day, seven days per week. And it's super especially bad if you can't stop this process from happening. The proof can often be seen in the mirror.
So how does your body stop free-radical damage? By using antioxidants as sacrificial lambs. They donate their own electrons so you can keep yours.
But before you stuff your face with every antioxidant in sight, know that sometimes oxidation is a good thing to occur in your body. Even a necessary thing. It happens when you exercise. And it's part of how you generate energy.
So what you need are selective antioxidants shown to neutralize only the harmful free radicals, like, for instance, the hydroxyl radical. This thing is like the Nurse Ratched of free radicals. It's no joke. (And if the One Flew Over the Cuckoo's Nest reference isn't doing it for you, then how about this: It's the Norman Bates of free radicals.)
And as I wrote before, hydrogen is the best way to counteract these free radicals. Which is why there's so much science coming out showing hydrogen-rich water provides astounding health benefits.
So where is this elusive hydrogen-rich water?
Can you get it at the grocery store?
No.
I'll illustrate the reason why with a story:
When I was visiting the massive health expo in Anaheim, California, I talked to a doctor working for one of the biggest brand-name bottled water companies in the U.S. They advertise how healthy their water is and how high the pH is. You'd probably know the name.
The first question I asked was, "Does your water contain free hydrogen?"
He immediately answered no, because they couldn't stabilize it. And honestly, I was being a bit of a jerk, because I knew that'd be the answer.
By definition, hydrogen-rich water is going to be temporary under normal conditions. Remember how antioxidants work? They want to bond with something. So hydrogen, being a potential antioxidant, is always seeking out a partner.
When you've got bottles of water sitting on a shelf for months and months, sooner or later, the hydrogen is going to pair with something. No introduction between friends or Internet dating required.
So forget looking for this stuff in a store.
The good news is you can create it at home. A special device exists that creates this hydrogen-rich water by filtering it through a layer of magnesium, infrared ceramics, and something called tourmaline.
All that's required is a sink where you can unscrew the nozzle on the tip of the fountainhead. Then you simply attach this device and turn on your sink so the water runs through. It's that simple — no plumber needed.
And the cost of this device?
Less than drinking bottled water.
Where do you get it?
Watch your email inbox. You'll hear from me tomorrow at 11 a.m. The subject line of the email will be "Get Your Fountain of Energy Now."
When you get the email, open it immediately and then click the link inside.
Until then,
Nate Rifkin
Underground Health Researcher

Written By Nate Rifkin
Nate Rifkin is an obsessed health and mind-power researcher and author. To hear more from Nate, sign up to receive Living Well Daily for free, here.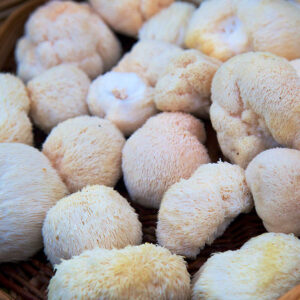 I'm a big fan of medicinal mushrooms. Almost everyone has eaten a standard mushroom on a pizza or in a spaghetti sauce, of course. But most folks have yet to experience medical mushrooms' power to improve our health. Medicinal mushrooms are already used to treat heart, liver, and brain conditions. They can boost the immune...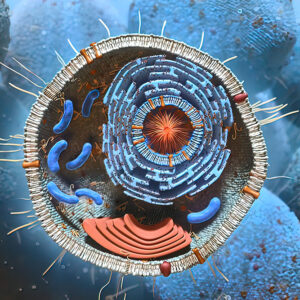 Aging isn't for sissies, that's for sure. But hey, I always remind myself the alternative is FAR worse! Besides, when you sit back and take stock, you'll realize that a life well lived – like your own – is something to be proud of. But those accomplishments, unfortunately, don't reduce your risk of suffering the...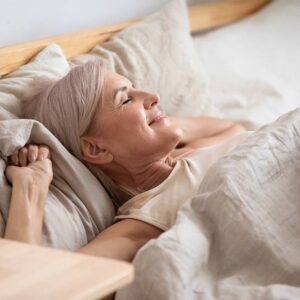 If you're concerned about diabetes, you've probably done your research. You likely focused on all the common problem areas to ward off rising blood sugar: the grocery store… the gym… and the bathroom scale. And those ARE all great places to start! Eating better, exercising, and losing weight can go a long way toward bringing your...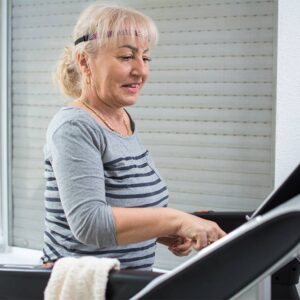 This time of year, I start to feel a little stir-crazy. Cabin fever sets in as I tire of the cold and snow. And I start thinking about the warmer weather that's right around the corner (but still feels SO far away). You see, I enjoy walking, hiking, and running outside. It's good for both...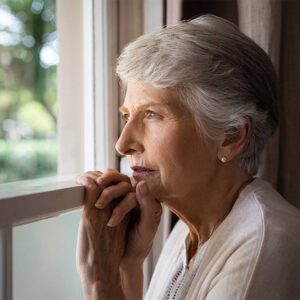 Before the pandemic, we didn't talk much about being lonely. But when the virus locked us down in our homes, the issue of isolation could no longer be ignored. Some of us were experiencing that kind of loneliness for the first time. But the truth is social isolation has ALWAYS been a common problem for...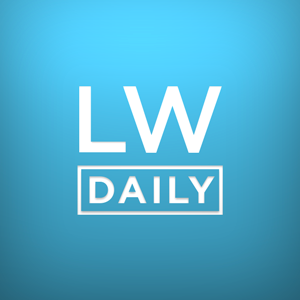 "Are there any natural solutions for an enlarged prostate?" -Mike from Summerville, South Carolina Hi Mike, There are many things you can do to improve your prostate health. Eating better is the first step. This means loading up on nutritious foods, including plenty of fresh organic vegetables and lean meats. (And yes, that DOES mean...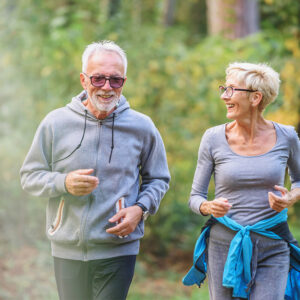 You think that when you reach "your golden years," you won't have much to worry about anymore. After all, many of life's major stressors, like work, kids, and relationships, are pretty much settled by the time you hit your sixties. So why the heck are we all so darned depressed then?! According to a recent...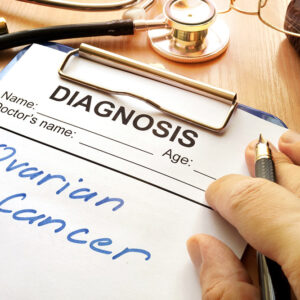 Cancer research is nothing new. In fact, we've been studying this killer since the 1800s. Yet despite all that investigating, there's still so much we DON'T know. That's why each time we reach a new milestone in our understanding of cancer, it should be celebrated. And a recent study has helped us make another large...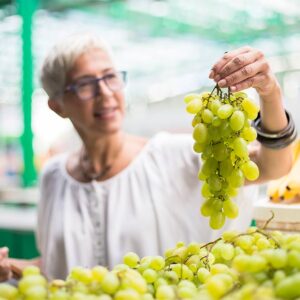 In the winter, we tend to ignore the importance of protecting our skin from the sun's powerful rays. But where I live, in Colorado, I see many folks come down from the ski areas with "raccoon eyes." This happens when skiers' faces burn, but the areas around their eyes remain pale because they wear goggles....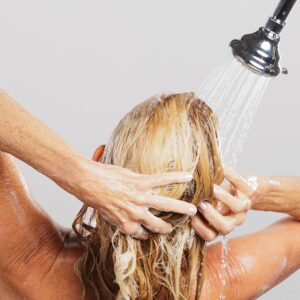 If I were to ask you what you think the risk of getting diabetes from your shampoo is, you'd probably do two things: Laugh Go looking for another doctor And to be honest, I wouldn't blame you. After all, connecting shampooing your hair to blood sugar levels seems absurd. But not so fast. The disturbing...