THESE 6 Drugs Are Causing IBS?!
If you have irritable bowel syndrome (IBS), you already know you would do just about anything NOT to have it.
That's why you've given up inflammatory foods… drink plenty of water… and never miss your evening walks.
But as it turns out, there's another factor to consider when it comes to your tummy troubles
New research shows that six drugs can accelerate your IBS symptoms.
And you could be taking them RIGHT NOW.
Your microbiome is that collection of mostly bacteria in your gut that have power effects on your gut health… especially when it comes to IBS.
Now we know that nearly half of all common drugs have a serious impact on your gut health.
And six of these can WREAK HAVOC.
A new study presented at The United European Gastroenterology conference took a close look at over 2,000 stool samples from both healthy people and folks with irritable bowel syndrome or inflammatory bowel syndrome.
Those stool samples showed just how devastating drugs can be to your microbiome.
Researchers logged which drugs people were taking. They found that 18 out of 41 common classes of drugs significantly affected the microbiome.
Notice that it is classes of drugs… not individual drugs!
The drugs with the biggest impact were:
Proton pump inhibitors
Laxatives
Antibiotics
Steroids
Anti-depressants
And the diabetes drug metformin.
This interruption of gut bacteria doesn't just impact folks with IBS. Studies show a messed-up microbiome can lead to weight-grain, heart attacks, poor blood sugar control, and cancer.
That's why it's so important to talk to you doctor about why you're taking a drug before you agree to take it.
And if you have IBS and are taking one of these drugs, call you doctor to discuss how to get off of them.
P.S. Before I sign off, I just wanted to wish you a very happy Thanksgiving. I hope you'll spend today surrounded by family and loved ones, and giving thanks for all the blessings we have in life. Just go easy on that pumpkin pie!

Written By Dr. Scott Olson
Nearly 25 years ago, failed mainstream medical treatments left Dr. Olson in constant pain – and his health in ruins. And that's when he did something REVOLUTIONARY. He began his career in medicine – and dedicated his life to uncovering the true, underlying causes of disease.
Through his innovative medical practices in Tennessee and Colorado, Dr. Olson has helped cure countless seniors from across America of arthritis… heart disease… diabetes… and even cancer. All without risky prescription drugs or painful surgeries.
The moment you're diagnosed with diabetes, most doctors give you two choices. You can get on prescription meds for the rest of your life… Or you can die. Meanwhile, some of the drugs they'll prescribe have been linked to everything from serious infections to cancer. But what if you could control… or even reverse… your...
When it comes to preventing a heart attack or stroke, there's probably nothing you wouldn't do. That's why you take your omega-3 supplements, try to eat a healthy diet, and keep your stress level down. But there's something else you should be doing to SLASH your heart risk… It's so simple that anyone can do...
We're a nation of ZOMBIES! Everywhere you go, people are just stumbling along with their faces buried in their phones and tablets. It's like all that technology is slowly destroying their brains. Well, it is… and that's just the half of it. Because it turns out that those technology screens may be shaving YEARS off...
Most of my patients fret over getting the same diseases – diabetes, Alzheimer's, and cancer. And with good reason. These chronic illnesses can strip away your health… your memory… and even your independence. But there's another one you should be worried about. You see, this life-changing condition can put you on the fast track to...
It seems like every time I turn around there's a different Big Pharma drug being ripped off the shelves because it contains some deadly toxin. With all that money they take from seniors like you and med, you would think pharmaceutical companies would produce the safest products on the planet. But they DON'T. And the...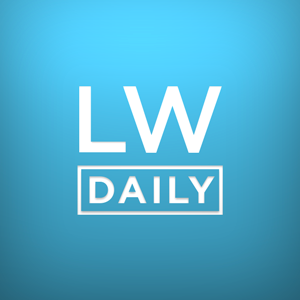 It's no secret that our food supply is tainted with nasty chemicals like preservatives and artificial sweeteners. The FDA will tell you these are all "safe" for you to eat. But I'm here to tell you they're NOT. In fact, there's one FDA-approved food ingredient that's proven to DESTROY your liver. And chances are you're...
I'd call cholesterol-lowering statins the biggest joke in medicine. Except the joke is on all of us… and I don't find that funny at all. For decades, Big Pharma and mainstream doctors have pushed the same lie about statins. They've told us these pills were saving our lives… preventing us from dropping dead from heart...
Ladies, I need to ask you a couple of tough questions… But, trust me, they might save your life. What would you say to your own daughter if she was in a bad relationship? I'm talking about a relationship where the guy had all the power… and she was afraid to speak her mind. You'd...
Here's the way the typical story goes: You walk into your mainstream doctor's office. They sit you down and take your blood pressure. And if it's even a little bit high… they force you on a risky drug to lower your blood pressure. And that is the beginning of a slippery slope. Because chances are...
Boy have times changed! When I was a medical student, I learned that the ONLY thing a heart attack patient should do to heal is get plenty of bed rest. But according to new study, this advice is ALL WRONG. Because there's something EVERY heat attack patient should be doing if they want to live...