This Late-Night Habit May Hinder Your Memory
UCLA research finds late night indulges may affect more than your waistline
The clock might be ticking on your health. Find out why
One easy way to reset the clock on your eating habits.
Dear Reader,
A few years ago, I would often find myself consistently eating at inconsistent times of the morning.
It was a very early-morning (usually around 1 or 2 a.m.) ritual of eating a few slices of cheddar cheese and a piece of fruit. Or, if I was really hungry, some type of store-bought sandwich or salad.
At the time, I was working varying shifts at a hospital. I would often find myself awake and restless during off nights or hungry during work nights in the early morning hours.
It was all too easy to cave in and eat something rather than maintain a normal eating routine.
Fortunately, my late-night snacking went to the wayside when I gave up my erratically scheduled job.
Once I got back on track with a daytime working and nighttime sleeping schedule, my body began to feel a lot better.
In fact, I shed a few pounds, my late-night craving disappeared, and to my surprise, my memory improved a bit.
I could suddenly remember details about my day or events at work a bit clearer. I figured these renewed memory capabilities must be due to my now regulated sleep patterns.
But there may have been other parts of my biology at work — we will get to that in a moment.
As you may already know, irregular sleeping and eating patterns can lead to diseases like diabetes, heart disease, and obesity.
But those late-night snacks were doing damage to more than just my waistline and heart.
A recent mouse study done at the Semel Institute in the David Geffen School of Medicine at University of California, Los Angeles shows this tempting habit can be disastrous to other important organs well. Most alarming, the brain.
In today's edition of Living Well Daily, we will explore what midnight snacking can do to your brain and just how crucial your mealtimes may be to living a healthy life.
Ticktock: A Body Full of Clocks
As we have discussed in a previous article, circadian rhythms are the patterns our bodies follow in a 24-hour period. These biological rhythms help us determine when to wake, sleep, eat, and be active. They also help regulate hormones.
Exposure to light helps our body's master clock, or the suprachiasmatic nucleus (SCN), sustain regular circadian rhythms.
In addition to the SCN master clock, most organs have clocks of their own. While they often synchronize with the SCN, organ-specific clocks aid in the functions and processes of those organs as well.
New evidence from the UCLA study suggests mealtimes, in addition to light, are another determining factor in circadian clock rhythms.
This is of significance for the digestive organs and, more importantly, the hippocampus, a vital part of the brain responsible for cognitive and memory functions.
The timing of food availability synchronizes the hippocampus. When eating outside of normal times occurs, this disrupts the circadian rhythm of the hippocampus and can have some shocking results.
For example, in this study, mice who typically ate after sunset were fed during daytime hours. These mice did not perform cognitive test as well as mice fed at their regular post-sunset times.
The researchers concluded these mistimed feedings resulted in "dramatic deficits in hippocampal-dependent learning and memory."1
Christopher Colwell, who has researched the impact of disturbances in the sleep/wake cycle have on memory and learning for years, is co-author of the study, and is a psychiatry professor at the UCLA School of Medicine, added:
"We showed that under these eating conditions, some parts of the body, especially the hippocampus, are completely shifted in their molecular clock. So the hippocampus, the part of the brain which is so essential for learning and memory, is actually following when the food is available."3
Put plainly, midnight snacking on a regular basis may impair your memory and learning functions.
This sounds all too familiar to me. My mixed up mealtimes certainly had an effect on the clarity of my memory and my learning abilities.
To further the point, Dawn Loh from the UCLA Laboratory of Circadian and Sleep Medicine added this about the research:
"We have provided the first evidence that taking regular meals at the wrong time of day has far-reaching effects for learning and memory. Since many people find themselves working or playing during times when they'd normally be asleep, it is important to know that this could dull some of the functions of the brain." 3
As of right now, the research seems to suggest the way to combat these possible health effects is to maintain regular eating hours.
Clean Your Eating Clock
So the solution seems simple — just don't indulge in midnight snacks.
Except this may not be an option for those with erratic work schedules or other situations that do not allow for regular eating hours.
If your life does not allow for daytime meals, you can try to keep your meal times regular during the night.
Pick three times a day that you know you are going to be awake and hungry.
For example, if you're most active from 7 p.m. to 7 a.m., try this schedule:
Meal 1: 5:00 p.m.

Meal 2: 11:00 p.m.

Meal 3: 5:00 a.m.
You can use this formula with any set of 12 hours. Eat two hours before you begin activity, again six hours into activity, and lastly, two hours before the end of activity. Figure out which hours you are most active and adjust the times.
While it may not help your health and memory as much as a daytime eating schedule, it may help to your body adjust to its irregular pattern.
I haven't seen any research on the method, but it worked for me and many of my co-workers during night shifts.
If you are already on a regular eating schedule, the best thing you can do is stick to it and avoid late-night indulgences!
Do you have any eating schedule methods you would like to share? Drop me a line. nmoore@lfb.org
Live well

Natalie Moore
Managing editor, Living Well Daily
---
Sources
[1] Misaligned feeding impairs memories
[2] Midnight Snacking Is Bad for Your Brain
[3] Late-Night Snacking Tied to Memory Loss

Written By Natalie Moore
Natalie Moore is a dedicated health researcher with a passion for finding healthy, natural, and science-based solutions. After a decade of direct healthcare experience in western and natural medicine, she was involved in public health research before joining Living Well Daily.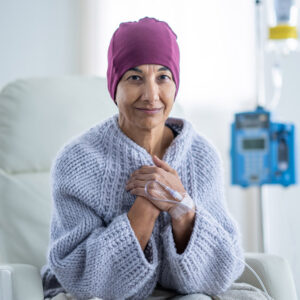 "Why does chemo also destroy good cells?" Martha from Kansas City, MO Hi Martha, We tend to think of "chemotherapy" as a single treatment. But the truth is, there are various types of chemotherapies. And they work in different ways. In general, chemotherapy destroys healthy cells, not just the cancerous ones, because it's a non-specific or...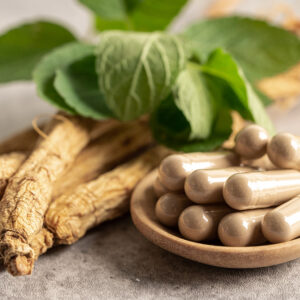 Ginseng is the very definition of an "ancient cure." In fact, you can find the potent herb mentioned in 2,000-year-old Chinese books as a treatment for a wide range of illnesses. But what's made ginseng stand the test of time… remaining nearly as popular TODAY as it was hundreds of years ago… is its apparent...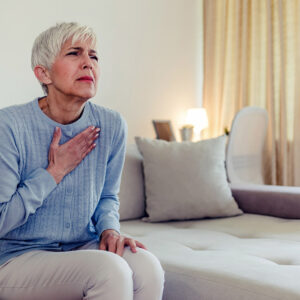 After every meal, millions of Americans pop a pill. Folks are convinced that proton pump inhibitors (PPIs) such as Prilosec or Nexium are necessary to head off heartburn. But what these drugs REALLY do is liable to shock you. To begin with, they block your body from properly digesting your food. But that's just the...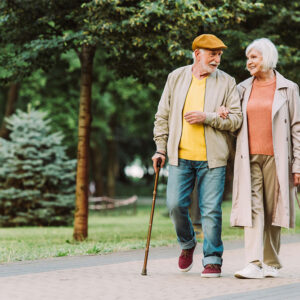 Once you pass a certain age, the medical ads start haunting you. You find them shoved into your mailbox. Then they show up in your email. And you even start spotting them hovering in the corner of every website you visit. It seems EVERYONE is trying to sell you a drug to relieve your arthritis...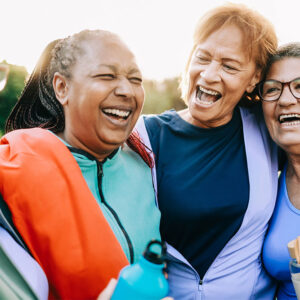 Our healthcare system has a fatal flaw. It's set up to react to illness, NOT prevent it. So, doctors are stuck in a losing game of whack-a-mole. They spend all their energy and time scrambling to knock down symptoms. That means prescriptions for preventative care are virtually nonexistent. And that's certainly the case with memory...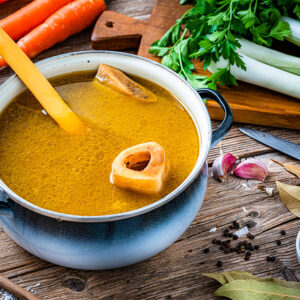 I was in a small grocery store in the mountains recently, and noticed that they had bone broth for sale. I thought, "Wow, we've come a long way!" And that's a good thing. Here's why… Bone broth used to be nearly impossible to find in modern-day grocery stores. But to eke out as much nutritional...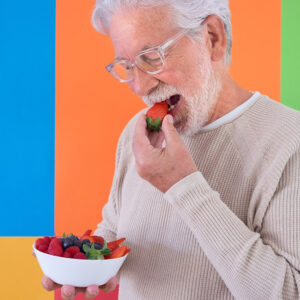 You can't turn on the T.V. or flip through a newspaper anymore without seeing a new drug breakthrough they claim will FINALLY rid humanity of our aging brain issues. These medicines hit the market promising miracles. But it typically isn't long before we start seeing their dark side. Meanwhile, a safe, natural remedy to boost...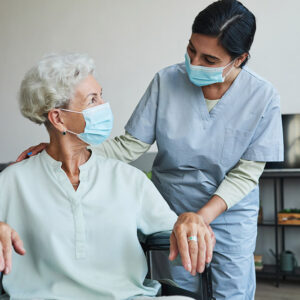 "We've unfortunately had to put my 90-year-old mother in a home. I'm so worried she's going to get sick (especially with COVID still around). Is there anything I can do to help protect her?" Sam from Prattville, AL Hi Sam, Your situation sounds familiar. My father is in a senior living center with about 300...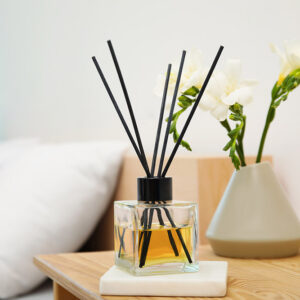 You have five primary senses: sight, hearing, taste, touch, and smell. (The sixth one doesn't count. Only your Aunt Mable claims that one.) But you've likely noticed that only your sight and hearing get tested when you visit the doctor. Your senses of taste, touch, and smell are almost entirely ignored. And ignoring one of...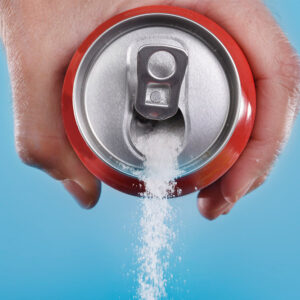 People often ask me what's the WORST thing for their health. Cigarettes, alcohol, and illegal drugs often pop to mind. But everyone KNOWS those things are bad. But there's in fact, a popular "harmless" daily habit that has HUGE health consequences. And it can be every bit as bad as a cigarette or booze habit....