Three Rules to Double Your Health, Fitness, and Accomplishment
"2:08
2:15
2:21
RAWRRRRUGHHHMWAHAHAHHA!"
That is… without a shred of editing or omission… the exact email I sent to the publisher here at Agora Financial, as well as a co-worker of mine.
The email was top priority. The first thing I sent when I sat down… before I even read any messages to me.
(Priority Numero Two, if you're interested, is writing this for you. More on why in a moment.)
So what was I writing? Some secret code relating to impending hyperinflation? My afternoon availability for gorging on Indian buffet?
No and no. The latter was actually a trick question. I always have time to gorge on Indian buffet.
Actually, the three numbers were times I held my breath, after exhaling the air out of my lungs. So no taking a deep breath and holding it. Just the opposite.
I started this new training only a couple days ago… and I highly recommend you do not try it. At least not yet. There are a few subtleties and techniques I used leading up to my held-breath time that allowed me to go longer. And not pass out.
I'll write more about them soon and post some updated times after I finish the training.
In the meantime, here's something you can implement right now for greater levels of fitness, health, and accomplishment:
When I began this training, I agreed with two other people that we share our times every day. This way, we would act as accountability partners in accomplishing what we set out to do.
Keep in mind, all three of us are hard workers and get plenty done. As a result, we all know how easy it is for a new item to fall off the plate. Or never get on the plate in the first place, if we're worried about following through.
Having a good accountability partner can solve this issue. You feel a motivating pressure to report your results, which means a little extra consistency. And competition. And fun.
As you can see, I'm adding a whole higher level to this by writing about it publicly. You can get even more motivation by having consequences if you fail.
Take this article, for instance. As I said earlier, it's my second-highest priority for this morning. Why? Because I made the commitment to publish an article today, and now I'm under deadline. There are consequences if I fail. So you can bet I'm going to get this done… out the door… and into your hands.
Right about now, I'd write something along the lines of "Research shows you accomplish more if you let others know about your goals." But the science is actually conflicted. Sometimes sharing your goals works… sometimes not.
For instance, a study out of New York University finds "when other people take notice of an individual's identity-related behavioral intention, this gives the individual a premature sense of possessing the aspired-to identity."
I bet you've seen this before: Someone declares they're going to change their diet and lose some extra pounds. Everyone nods in approval, and the person feels very special for making such a health commitment. In fact, they feel so good about it… that they don't do anything because they already received the emotional reward!
On the other hand, research published in the Journal of Consulting and Clinical Psychology shows friends actually can help with weight loss efforts.
What's the answer? I have a few. Instead of citing studies, I'm going to go with harsh experience:
When in doubt, keep your long-term goals to yourself and save the energy for actually accomplishing them.
Stay mum especially if your friends, family, or co-workers are apt to pooh-pooh your hopes, dreams, and desires.
If you do know supportive people, and you just need some extra accountability to accomplish little things that would otherwise fall through the cracks… then get some accountability.
Follow these three rules over the next year and other people will be astounded by how much you accomplish with your health and fitness. They'll ask what your secret is. If they're not your accountability partner, make sure you say something nicer than, "My secret is simple: I keep you in the dark about what I'm up to!"
Regards,

Nate Rifkin
Underground Health Researcher

Written By Nate Rifkin
Nate Rifkin is an obsessed health and mind-power researcher and author. To hear more from Nate, sign up to receive Living Well Daily for free, here.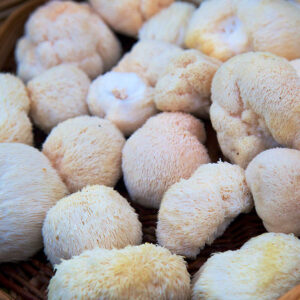 I'm a big fan of medicinal mushrooms. Almost everyone has eaten a standard mushroom on a pizza or in a spaghetti sauce, of course. But most folks have yet to experience medical mushrooms' power to improve our health. Medicinal mushrooms are already used to treat heart, liver, and brain conditions. They can boost the immune...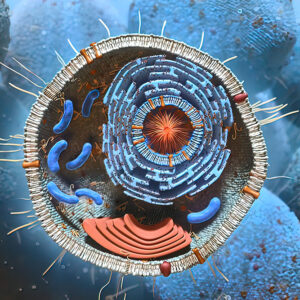 Aging isn't for sissies, that's for sure. But hey, I always remind myself the alternative is FAR worse! Besides, when you sit back and take stock, you'll realize that a life well lived – like your own – is something to be proud of. But those accomplishments, unfortunately, don't reduce your risk of suffering the...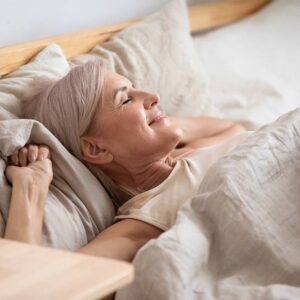 If you're concerned about diabetes, you've probably done your research. You likely focused on all the common problem areas to ward off rising blood sugar: the grocery store… the gym… and the bathroom scale. And those ARE all great places to start! Eating better, exercising, and losing weight can go a long way toward bringing your...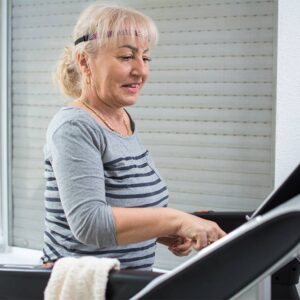 This time of year, I start to feel a little stir-crazy. Cabin fever sets in as I tire of the cold and snow. And I start thinking about the warmer weather that's right around the corner (but still feels SO far away). You see, I enjoy walking, hiking, and running outside. It's good for both...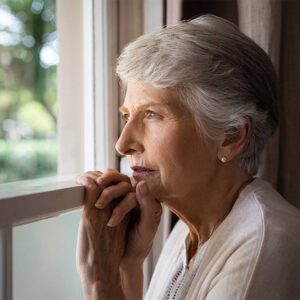 Before the pandemic, we didn't talk much about being lonely. But when the virus locked us down in our homes, the issue of isolation could no longer be ignored. Some of us were experiencing that kind of loneliness for the first time. But the truth is social isolation has ALWAYS been a common problem for...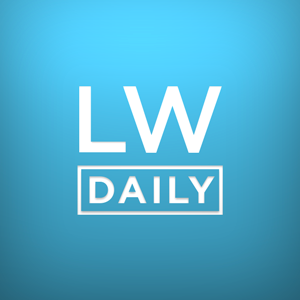 "Are there any natural solutions for an enlarged prostate?" -Mike from Summerville, South Carolina Hi Mike, There are many things you can do to improve your prostate health. Eating better is the first step. This means loading up on nutritious foods, including plenty of fresh organic vegetables and lean meats. (And yes, that DOES mean...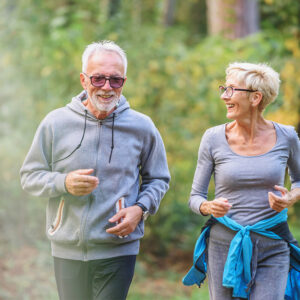 You think that when you reach "your golden years," you won't have much to worry about anymore. After all, many of life's major stressors, like work, kids, and relationships, are pretty much settled by the time you hit your sixties. So why the heck are we all so darned depressed then?! According to a recent...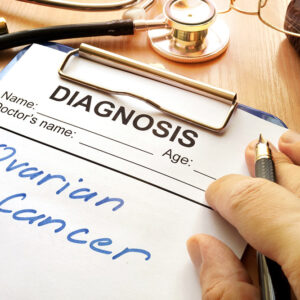 Cancer research is nothing new. In fact, we've been studying this killer since the 1800s. Yet despite all that investigating, there's still so much we DON'T know. That's why each time we reach a new milestone in our understanding of cancer, it should be celebrated. And a recent study has helped us make another large...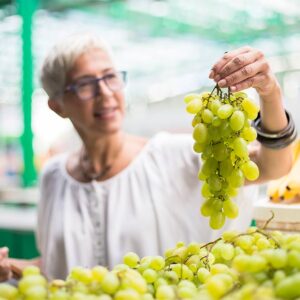 In the winter, we tend to ignore the importance of protecting our skin from the sun's powerful rays. But where I live, in Colorado, I see many folks come down from the ski areas with "raccoon eyes." This happens when skiers' faces burn, but the areas around their eyes remain pale because they wear goggles....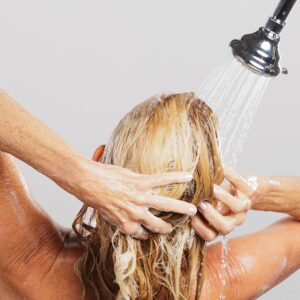 If I were to ask you what you think the risk of getting diabetes from your shampoo is, you'd probably do two things: Laugh Go looking for another doctor And to be honest, I wouldn't blame you. After all, connecting shampooing your hair to blood sugar levels seems absurd. But not so fast. The disturbing...