Three Things You Need to Know About Sunscreen
Discover the only three ways known to reduce your chances of skin cancer
Are you getting an extra side of cancer or hormones with your sun protection? Find out more…
Two sunscreens you can feel good about using.
Dear Living Well Daily Reader,
"Honestly, given your fair complexion… it could be skin cancer. We won't know until we get the biopsy result."
This was the last sentence I ever expected to hear at age 22.
As I sat in the dermatologist exam room staring at the fresh stitches in my arm, I thought to myself, There's no way this is happening to me. I am too young! I don't go to tanning beds, and I always use sunscreen!
After a few minutes, I pulled it together and drove back to work.
But by the end of the day, after reading that melanoma kills one person in the United States every minute — I had planned my funeral.1
Since I had spent most of my life up until this point under the blazing rays of the Florida sun, I thought there was a great possibility this biopsy would come back positive. I felt totally powerless as I sat around and waited for the results.
Finally, about a week later, my dermatologist called to report that I was totally cancer-free and that the mole they had taken was simply an "unusual growth." She also added that I needed to maintain a strict sun protection regimen if I wanted to remain skin cancer-free
Her recommendation?
More sunscreen, of course.
And just like me, you've probably been told your whole life sunscreen is the only way to protect yourself from cancer-causing sun exposures.
But about 10 years ago, after I had this scare, I started to wonder if all the trouble I went to applying and re-applying was even working.
Does this stuff actually protect me? Or is this smelly goop just a placebo?
As it turns out, there might have been some truth in my skepticism. We will get to that in just a bit.
My doubt deepened when I realized I knew lots of folks who religiously slathered themselves in this artificial coconut-smelling emulsion but still had run-ins with skin cancer.
And shortly thereafter, I figured out there is a good reason for my doubt — skin cancer is on the rise.
Potent Rays
According to the National Cancer Institute, since the 1970s, the rate of new melanoma cases has tripled, from 7.9 per 100,000 to 24 per 100,000.2
And while science hasn't been able to put a fine point on the cause of melanoma, there are a few things that increase your risk: indoor tanning, freckles and moles, fair skin, severe sunburns, and UV radiation.
Of these, the only things you can control are indoor tanning, severe sunburns, and UV radiation exposure.
Obviously, indoor tanning is easily avoidable — just don't do it.
But severe sunburns and UV exposure are a little trickier if you spend time outdoors.
So in hopes of avoiding these factors, you probably make your contribution to the $399 million-a-year sun care products business like most folks.
The problem is you might be spending all that money on a product that's doing you more harm than good and all the while taking your money.
You see, every major public health authority, including the FDA and National Cancer Institute, concludes that there isn't sufficient data to prove that sunscreens along can reduce your chance of getting skin cancer.3
Furthermore, sunscreens contain toxic chemicals that can cause cancer.
Today, in an effort to help you get safe sun protection, I am going to share with you three things you need to know about sunscreen, including best buying practices.
Let's get started…
Three Things You Need to Know About Sunscreen
Some sunscreens are full of dangerous chemicals 
Suncreens use either chemical or mineral UV filters. Chemical filters include oxybenzone, avobenzone, octisalate, homosalate, octocrylene, and octinoxate. While none of these chemicals are good for you, perhaps the most worrisome of the lot is oxybenzone. Oxybenzone can mimic hormones and also cause skin allergies. Plus, research from the CDC has found that more than 96 percent of Americans have oxybenzone in their bodies.
In addition, oxybenzone is lethal to coral reefs. In fact, the chemicals in just one drop of sunscreen can wreak havoc on coral reef systems.4 While you're not a tiny sea creature, the fact that these chemicals have to power to kill other living thing might make you think twice about slathering it all over your body.
A Common sunscreen additive may speed up cancer development 
Some sunscreens contain vitamin A. Also known as retinyl palmitate, retinyl acetate, retinol, and retinyl linoleate, vitamin A has proven to be a cause of the development of skin tumors and lesions when used on skin in sunlight, according to studies performed by the U.S. federal government.
Due to these dangers, it's best to avoid any product with one of these additives.
Sunscreen doesn't combat all types of sun damage
While SPF represents protection from sunburn, it does not indicate a measure for any other type skin damage. UV rays can also create DNA -damaging free radicals.  These tiny terrors can also lead to skin aging and skin cancer.
Sunscreens capable of filtering UVA light can help protect you from this type of damage. Avobenzone, a common UVA filter in sunscreens, can be broken down by UV rays. However, zinc oxide is a strong UVA filter. Zinc or mineral-based sunscreens make a better choice in this arena.
To sum things up, I have made a list of things to look for when purchasing sunblock:
Chemical-free
Mineral-based
Vitamin A-free
And as always, non-GMO.
Of all the brands out there, Living Well recommends just two: All Good and ButterBean Organics sunblocks.
Both of these choices are:
Made with organic ingredients
Chemical-free
Mineral-based
Biodegradable
Non-GMO
Vitamin A-free
Top-rated by EWG.
For more information, please click here for All Good and here for ButterBean Organics.
Live well,

Natalie Moore
Managing editor, Living Well Daily
---
Sources
[1] Skin Cancer Facts and Statistics
[2] Table 16.5: Melanoma of the Skin (Invasive)
[3] Eight Little-Known Facts About Sunscreens
[4] Chemicals In Sunscreen Are Harming Coral Reefs, Says New Study

Written By Natalie Moore
Natalie Moore is a dedicated health researcher with a passion for finding healthy, natural, and science-based solutions. After a decade of direct healthcare experience in western and natural medicine, she was involved in public health research before joining Living Well Daily.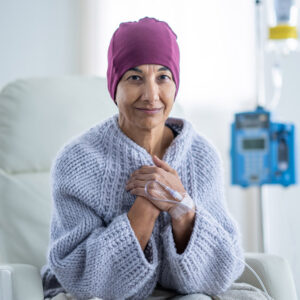 "Why does chemo also destroy good cells?" Martha from Kansas City, MO Hi Martha, We tend to think of "chemotherapy" as a single treatment. But the truth is, there are various types of chemotherapies. And they work in different ways. In general, chemotherapy destroys healthy cells, not just the cancerous ones, because it's a non-specific or...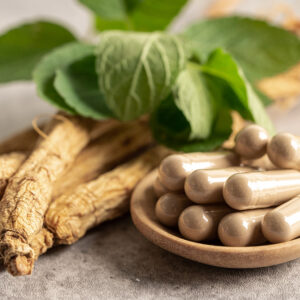 Ginseng is the very definition of an "ancient cure." In fact, you can find the potent herb mentioned in 2,000-year-old Chinese books as a treatment for a wide range of illnesses. But what's made ginseng stand the test of time… remaining nearly as popular TODAY as it was hundreds of years ago… is its apparent...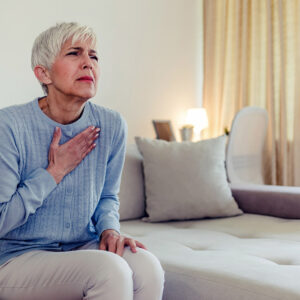 After every meal, millions of Americans pop a pill. Folks are convinced that proton pump inhibitors (PPIs) such as Prilosec or Nexium are necessary to head off heartburn. But what these drugs REALLY do is liable to shock you. To begin with, they block your body from properly digesting your food. But that's just the...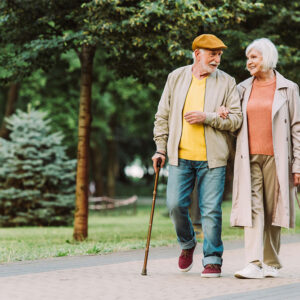 Once you pass a certain age, the medical ads start haunting you. You find them shoved into your mailbox. Then they show up in your email. And you even start spotting them hovering in the corner of every website you visit. It seems EVERYONE is trying to sell you a drug to relieve your arthritis...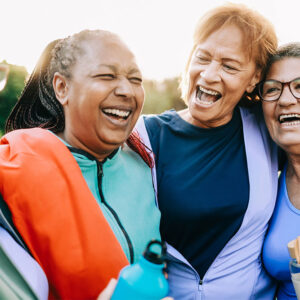 Our healthcare system has a fatal flaw. It's set up to react to illness, NOT prevent it. So, doctors are stuck in a losing game of whack-a-mole. They spend all their energy and time scrambling to knock down symptoms. That means prescriptions for preventative care are virtually nonexistent. And that's certainly the case with memory...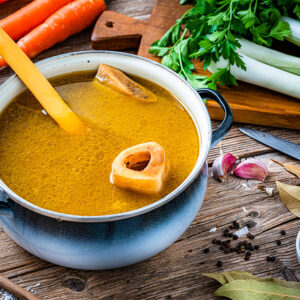 I was in a small grocery store in the mountains recently, and noticed that they had bone broth for sale. I thought, "Wow, we've come a long way!" And that's a good thing. Here's why… Bone broth used to be nearly impossible to find in modern-day grocery stores. But to eke out as much nutritional...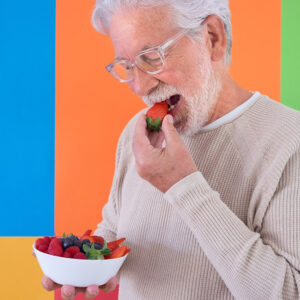 You can't turn on the T.V. or flip through a newspaper anymore without seeing a new drug breakthrough they claim will FINALLY rid humanity of our aging brain issues. These medicines hit the market promising miracles. But it typically isn't long before we start seeing their dark side. Meanwhile, a safe, natural remedy to boost...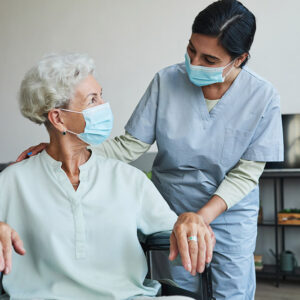 "We've unfortunately had to put my 90-year-old mother in a home. I'm so worried she's going to get sick (especially with COVID still around). Is there anything I can do to help protect her?" Sam from Prattville, AL Hi Sam, Your situation sounds familiar. My father is in a senior living center with about 300...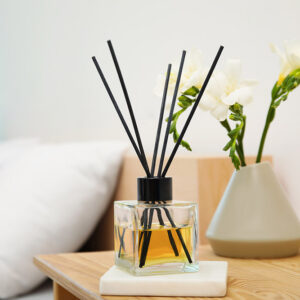 You have five primary senses: sight, hearing, taste, touch, and smell. (The sixth one doesn't count. Only your Aunt Mable claims that one.) But you've likely noticed that only your sight and hearing get tested when you visit the doctor. Your senses of taste, touch, and smell are almost entirely ignored. And ignoring one of...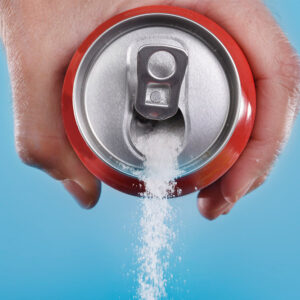 People often ask me what's the WORST thing for their health. Cigarettes, alcohol, and illegal drugs often pop to mind. But everyone KNOWS those things are bad. But there's in fact, a popular "harmless" daily habit that has HUGE health consequences. And it can be every bit as bad as a cigarette or booze habit....