This Trick STOPS Migraines Cold
Migraines are a pain in the… head.
The pain, nausea, and dizziness can be debilitating – and you've probably learned the hard way that most prescription drugs don't do a thing to help.
If you think you've tried everything for migraines, I have some great news to share.
Because there's something you probably haven't tried – and it could hold the secret to stopping your migraines for good.
Nothing ruins your day faster than a migraine headache.
Migraines make it hard to concentrate or enjoy life. They can sneak up on you from nowhere – and spend the next few hours (or days) pounding away at your head.
Migraines are not just a pain in the head, they increase your risk of stroke later in life.
But you don't have to suffer.
The most commonly overlooked reasons for migraines I see are:
Food allergies: These include foods like grains (wheat and corn are the most common), dairy, and nuts. Uncovering food allergies is painstakingly hard. If you suspect food as your trigger, try staying away from that food for a few months and see how you feel.
Magnesium deficiency: Most people don't get enough magnesium, and this shows up as headaches. Magnesium deficiency is an easy deficiency to fix — supplement with an absorbable form of magnesium (like magnesium glycinate).
Low thyroid: Our thyroids take a beating in the modern world. Support good thyroid health by ensuring you are getting enough iodine and B vitamins.
Old House, New House: A common cause of migraines is mold allergy that can be common in older homes in areas with high humidity. New homes are a source of chemical exposure. The new building odor is the smell of poison (formaldehyde, resins, glues, etc.) that can trigger migraines.
Migraines are also often triggered by emotional stress and lack of sleep — so make sure you take care of yourself. Making sure you have tools to handle stress and are sleeping well are great preventative measures.
Studies have shown that taking CoQ10, melatonin, magnesium, B vitamins, and the herbs feverfew and butterbur can help prevent migraines.
I also find that a shot of coffee or chewing on raw ginger works for some people.
Losing weight is another good strategy — many people report migraines disappear when they lose a few pounds.
Migraines are debilitating, but almost completely avoidable if you follow these steps.
Health and Happiness,
Dr. Scott Olson

Written By Dr. Scott Olson
Nearly 25 years ago, failed mainstream medical treatments left Dr. Olson in constant pain – and his health in ruins. And that's when he did something REVOLUTIONARY. He began his career in medicine – and dedicated his life to uncovering the true, underlying causes of disease.
Through his innovative medical practices in Tennessee and Colorado, Dr. Olson has helped cure countless seniors from across America of arthritis… heart disease… diabetes… and even cancer. All without risky prescription drugs or painful surgeries.
Dr. Scott Olson reveals the villain behind your back pain.
Dr. Scott Olson reveals why you should NEVER skip the salt.
Dr. Scott Olson reveals how a powerhouse supplement can REBUILD your joints!
Dr. Scott Olson reveals how a weird condition is ruining your health!
Dr. Scott Olson reveals what your BP drugs are doing to your health.
Dr. Scott Olson reveals which diabetes meds are causing serious genital infections.
Dr. Scott Olson reveals his secret to never having another migraine!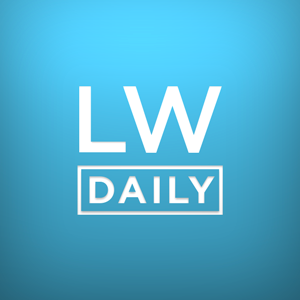 Dr. Scott Olson reveals which six foods men should NEVER eat.