URGENT: Hepatitis A Outbreak Linked to Two Common Foods
Dear Reader,
Severe stomach pains, fatigue, nausea, vomiting, abdominal pain, fevers, liver failure and death.
If you don't want to experience any of these symptoms, then put down your fork and keep reading.
Last week, the FDA recalled three different lots of a common frozen food because it was contaminated with hepatitis A, which can cause all of the aforementioned symptoms.
But the truly nasty part is how this horrifying and sometimes deadly virus got into this food — human feces.
Yep. Other people's poop is in your food, and it could make you very sick. More on how that happens in just a bit.

Skip the Scallops… and Strawberries
The food we're talking about in this particular case is frozen scallops.
Fortunately, these scallops, produced by Sea Port Products Corp., weren't sold to consumers. This means these diseased mollusks aren't hanging out in your freezer.
But that doesn't mean you're out of the danger zone.
Fully 206 people have already become ill with hepatitis A from eating the contaminated scallops at a sushi restaurant. And it's thought that all cases are in only in the state of Hawaii. However, the tainted scallops were also shipped to California and Nevada.
The FDA and Sea Port Products are working together to pull the contaminated lots off the shelves. The lot numbers are 5885, 5886 and 5887.
If you live in Hawaii, Nevada or California, you should ask restaurants where their scallops came from before eating them.
Though cutting scallops from your diet might not be the only change you need to make to avoid catching hepatitis A from your food.
This week, on the other side of the country, 23 cases of hepatitis A were linked to Tropical Smoothie Cafes in Virginia. The Virginia Health Department thinks the questionable strawberries are from Egypt. Tropical Smoothie's CEO reports that all strawberries suspected to be contaminated were removed from the stores.
In both cases, it's unclear where or how the contamination started. It's possible that the food was grown in or harvested from areas contaminated with sewage. But it's also possible that unsanitary working conditions, poor worker hygiene, or improper handling of the foods could've caused the contamination.
Hepatitis A symptoms may not occur for up to 50 days after initial contact. If you show any signs of hepatitis A illness, you should seek medical attention and avoid contact with others as much as possible. If you work in food service, you should not go to work.
And while there is no way to know what happened to your food before you purchase it, the spread of hepatitis A can be prevented by frequent handwashing with soap and water after using the restroom or changing diapers and prior to handling and preparing food.
In addition, be sure to thoroughly rinse produce before consuming and clean prep areas after use, especially if used for seafood, meat or poultry.
If you have questions about food safety, you can call the FDA information line at 1-888-SAFEFOOD, Monday through Friday from 10 a.m. to 4 p.m. EST.
Live well,

Natalie Moore
Managing editor, Living Well Daily Insider
---
Sources
[1] Outbreak of hepatitis A in Hawaii linked to raw scallops
[2] Hepatitis A cases linked to Tropical Smoothie Cafe rise to 28 in Virginia
[3] Egypt investigates strawberry link to Hepatitis A cases in U.S.

Written By Natalie Moore
Natalie Moore is a dedicated health researcher with a passion for finding healthy, natural, and science-based solutions. After a decade of direct healthcare experience in western and natural medicine, she was involved in public health research before joining Living Well Daily.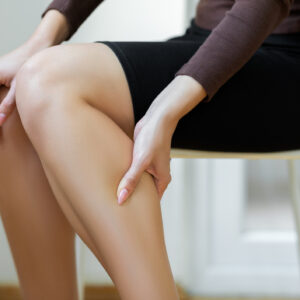 Venous thromboembolism is what I call an "orphan condition." The chances are high that you've never even heard of it before. But we should discuss it more often because it's underdiagnosed, SERIOUS, and preventable. A (VTE) happens when a blood clot forms in a vein. When that clot is in a DEEP vein (usually in...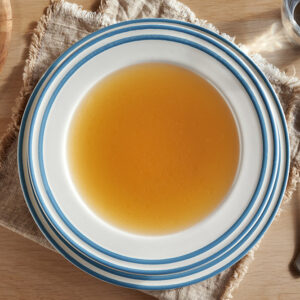 Bone broth has popped up on grocery store shelves nationwide in the last few years. And I couldn't be happier about it! I love to drink bone broth. But I used to have to make my own "liquid gold." And to be honest… it's time-consuming. Now, you can pop down to your local supermarket and...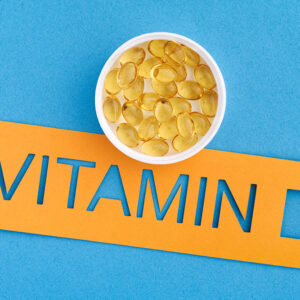 I've got to be honest with you. When it comes to health, the future is looking a bit grim. If you're no spring chicken, a tsunami of poor health could be headed your way. Recent research has found that 25 percent of people over 65 ALREADY have diabetes. But it gets worse. Over 50 percent...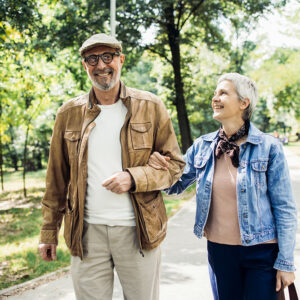 "My wife had a heart attack a few months ago. She's sitting around and doing even less than she did before. I'm a regular reader and know you've mentioned moving is important for heart attack patients. What are some safe things she can do to keep moving? How much should she move?" – Rob from...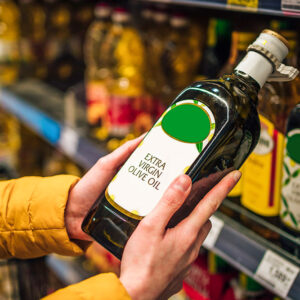 Olive oil has been getting some well-deserved attention the last few years. So it would be easy to assume that the golden oil's status as a health food was recently earned. But the truth is, olive oil has been considered a healthy staple in the human diet since it was first developed 600 years ago....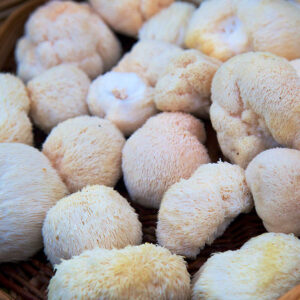 I'm a big fan of medicinal mushrooms. Almost everyone has eaten a standard mushroom on a pizza or in a spaghetti sauce, of course. But most folks have yet to experience medical mushrooms' power to improve our health. Medicinal mushrooms are already used to treat heart, liver, and brain conditions. They can boost the immune...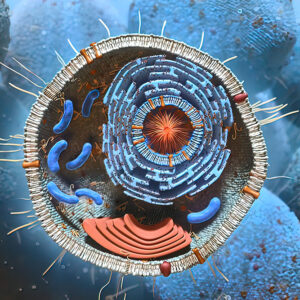 Aging isn't for sissies, that's for sure. But hey, I always remind myself the alternative is FAR worse! Besides, when you sit back and take stock, you'll realize that a life well lived – like your own – is something to be proud of. But those accomplishments, unfortunately, don't reduce your risk of suffering the...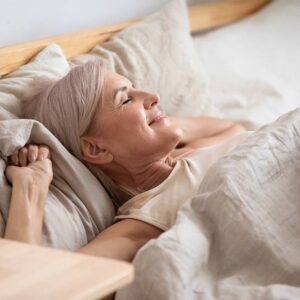 If you're concerned about diabetes, you've probably done your research. You likely focused on all the common problem areas to ward off rising blood sugar: the grocery store… the gym… and the bathroom scale. And those ARE all great places to start! Eating better, exercising, and losing weight can go a long way toward bringing your...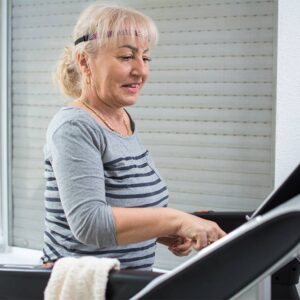 This time of year, I start to feel a little stir-crazy. Cabin fever sets in as I tire of the cold and snow. And I start thinking about the warmer weather that's right around the corner (but still feels SO far away). You see, I enjoy walking, hiking, and running outside. It's good for both...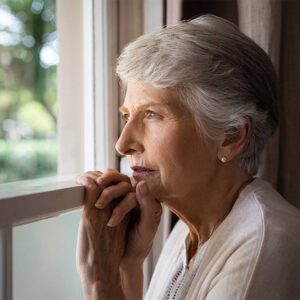 Before the pandemic, we didn't talk much about being lonely. But when the virus locked us down in our homes, the issue of isolation could no longer be ignored. Some of us were experiencing that kind of loneliness for the first time. But the truth is social isolation has ALWAYS been a common problem for...