Want Diabetes? Take Your Cholesterol Meds
Find out what this popular heart medication may be doing to you or your loved one
These drugs are responsible for more severe health consequences than just diabetes. Find out more…
Are you taking risky drugs for no reason? One doctor thinks you might be.
Dear Reader,
It's no secret that the United States has a cholesterol problem.
In fact, we have one of the highest incidence rates of raised cholesterol in the world. 1,
This is clearly evidences by the numbers — 43.2 million Americans, or one in every four adults, are currently taking cholesterol-lowering medications.2,3
Statins are the group of cholesterol meds I am referring too.
And they are loaded with health dangers, especially for those with low risk of heart disease.
And while some of these dangers, including their ability to interfere with the immune and nervous system functions and decrease muscle and heart health, may not be news to you, more recently, a study has found taking statins can increase your chances of developing diabetes twofold versus those who don't take the drugs.4
But that's not the worst of it. I will explain more in a bit.
First, let's take a look at a few studies.

Scary Stats
The link between higher risks of diabetes in statin users is not new.
A study in the BMJ published back in 2013 found that certain statins increased the risk of diabetes by 22%. Amongst these statins, atorvastatin (Lipitor), rosuvastatin (Crestor), and simvastatin (Zocor) were of significance.5
Next up was a Finnish study published in Diabetologia last year that concluded of 8,749 nondiabetic participants aged 45–73, 625 new cases of diabetes were diagnosed in men over the 5.9-year follow-up period.
Of these new cases, the men taking statins were at a 46% greater risk of Type 2 diabetes, even after adjusting for age, body mass index, smoking status, alcohol consumption, family history of diabetes, waist circumference, and physical activity levels.6
According to this study, statins seem to increase risk of Type 2 diabetes through many avenues. One way is through increasing your insulin resistance. This means your pancreas has to produce more insulin in order for your body to function properly. If this continues for an extended period, the pancreas may reach a point where it can no longer produce enough insulin to meet your body's demands. High insulin resistance can cause diabetes, heart disease, and obesity.
In addition, it seems that statins also halt the pancreas' ability to secrete insulin.
Basically, if you develop diabetes from the statin-increased insulin resistance, your body struggles to produce enough insulin to respond to the resistance.7
While this a scary news, it's not as terrifying as the findings of the next study on statins and diabetes.
A study published in the Journal of General Internal Medicine last year that tracked participants for close to 10 years found that statin takers had higher incidences of both weight gain and diabetes.
In fact, it found that participants using statins were twice as likely to develop diabetes as the nonstatin-taking participants.
But there is more bad news…

It's Complicated
The study also found that of those who developed diabetes also experience a significantly higher risk of serious complications caused by diabetes, including kidney, nerve, and eye damage.8
Because of these results, Ishak Mansi, leader of the study and a heart specialist at the University of Texas, reports, "The risk of diabetes with statins has been known, but until now it was thought that this might be due to the fact that people who were prescribed statins had greater medical risks to begin with."
He went on to say that statins may be doing more damage than good for some folks with low risk of heart disease, stating:
I am skeptical about the prescribing guidelines for people at lower risk (of heart disease). I am concerned about the long-term effects on the huge population of healthy people on these drugs who continue for many years.8
The study concluded by stating that the statin and diabetes link needs further research but that these results were of great importance.
Perhaps the best way to prevent taking statins is taking control of your cholesterol levels. Proper diet, exercise, and preventative measures can help you accomplish this.
Mansi seems to agree, as he said, "Knowing these risks may motivate a patient to quit smoking to lower risk rather than swallowing a tablet, or may motivate patient to lose weight and exercise."
If you or someone you know is taking statins and you have something to share, please do! nmoore@lfb.org
Live well,

Natalie Moore
Managing editor, Living Well Daily
---
Sources
[1] Mean cholesterol
[2] 2 Studies Back Guidelines for Wider Use of Statins
[3] Prescription Cholesterol-lowering Medication Use in Adults Aged 40 and Over: United States, 2003–2012
[4] Statins and New-Onset Diabetes Mellitus and Diabetic Complications: A Retrospective Cohort Study of US Healthy Adults.
[5] Statins and the risk of developing diabetes
[6] Increased risk of diabetes with statin treatment is associated with impaired insulin sensitivity and insulin secretion: a 6 year follow-up study of the METSIM cohort
[7] Statins Linked to Raised Risk of Type 2 Diabetes
[8] Statins DOUBLE the risk of diabetes according to 'alarming' 10-year study
[9] An omega-3 polyunsaturated fatty acid concentrate administered for one year decreased triglycerides in simvastatin treated patients with coronary heart disease and persisting hypertriglyceridaemia
[10] New Study Suggests Combination of Statin and Omega-3 Fatty Acid May Provide Cardioprotective Effects
[11] Omega-3 in fish: How eating fish helps your heart

Written By Natalie Moore
Natalie Moore is a dedicated health researcher with a passion for finding healthy, natural, and science-based solutions. After a decade of direct healthcare experience in western and natural medicine, she was involved in public health research before joining Living Well Daily.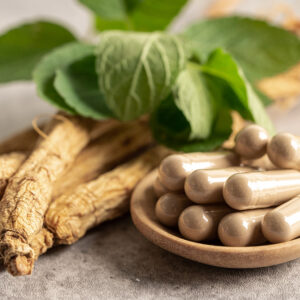 Ginseng is the very definition of an "ancient cure." In fact, you can find the potent herb mentioned in 2,000-year-old Chinese books as a treatment for a wide range of illnesses. But what's made ginseng stand the test of time… remaining nearly as popular TODAY as it was hundreds of years ago… is its apparent...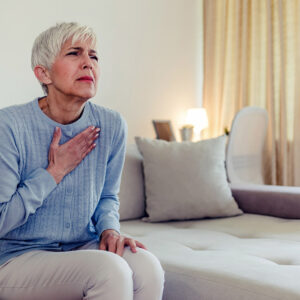 After every meal, millions of Americans pop a pill. Folks are convinced that proton pump inhibitors (PPIs) such as Prilosec or Nexium are necessary to head off heartburn. But what these drugs REALLY do is liable to shock you. To begin with, they block your body from properly digesting your food. But that's just the...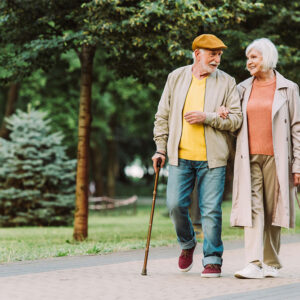 Once you pass a certain age, the medical ads start haunting you. You find them shoved into your mailbox. Then they show up in your email. And you even start spotting them hovering in the corner of every website you visit. It seems EVERYONE is trying to sell you a drug to relieve your arthritis...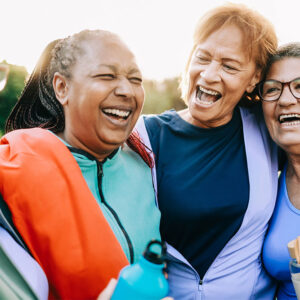 Our healthcare system has a fatal flaw. It's set up to react to illness, NOT prevent it. So, doctors are stuck in a losing game of whack-a-mole. They spend all their energy and time scrambling to knock down symptoms. That means prescriptions for preventative care are virtually nonexistent. And that's certainly the case with memory...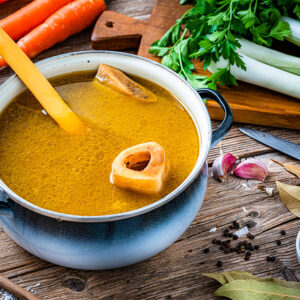 I was in a small grocery store in the mountains recently, and noticed that they had bone broth for sale. I thought, "Wow, we've come a long way!" And that's a good thing. Here's why… Bone broth used to be nearly impossible to find in modern-day grocery stores. But to eke out as much nutritional...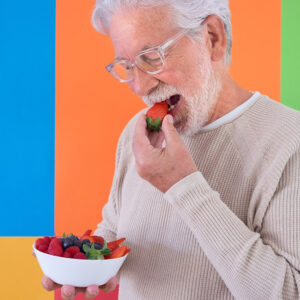 You can't turn on the T.V. or flip through a newspaper anymore without seeing a new drug breakthrough they claim will FINALLY rid humanity of our aging brain issues. These medicines hit the market promising miracles. But it typically isn't long before we start seeing their dark side. Meanwhile, a safe, natural remedy to boost...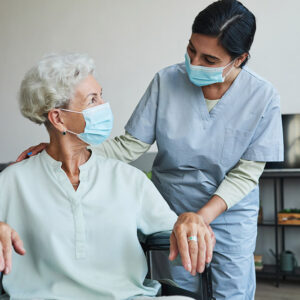 "We've unfortunately had to put my 90-year-old mother in a home. I'm so worried she's going to get sick (especially with COVID still around). Is there anything I can do to help protect her?" Sam from Prattville, AL Hi Sam, Your situation sounds familiar. My father is in a senior living center with about 300...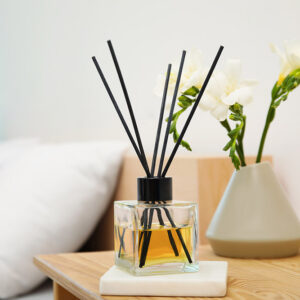 You have five primary senses: sight, hearing, taste, touch, and smell. (The sixth one doesn't count. Only your Aunt Mable claims that one.) But you've likely noticed that only your sight and hearing get tested when you visit the doctor. Your senses of taste, touch, and smell are almost entirely ignored. And ignoring one of...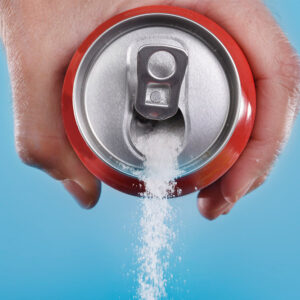 People often ask me what's the WORST thing for their health. Cigarettes, alcohol, and illegal drugs often pop to mind. But everyone KNOWS those things are bad. But there's in fact, a popular "harmless" daily habit that has HUGE health consequences. And it can be every bit as bad as a cigarette or booze habit....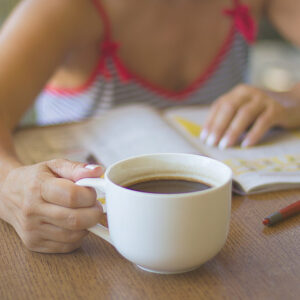 I have a foolproof plan for maintaining clear thinking and a steel-trap memory as you age. Ready to hear it? Stop plaques and tangles from building up in your brain. Unfortunately, it's the perfect example of "Easy to say, but not so easy to do." Or, it was until NOW. Because scientists have discovered a...