[Warning] This "Health Food" is Making You Fat
Dear Living Well Daily Reader,
For years, we've been told that no-calorie artificial sweeteners like Splenda, Sweet-n-Low, and Equal were the secret to staying thin.
Just use these fake sugars in your coffee… or switch to sugar-free candies… and you don't have to worry about gaining a pound.
But as it turns out, this all one giant lie…
Because Canadian researchers have just found that artificial sweeteners could be causing you to gain MAJOR weight.
Even worse? They could be setting you up for some of the most deadly diseases around.
Really, this news should come as no surprise.
Previous research has linked artificial sweeteners to cancer, Alzheimer's and stomach problems.
So it's no stretch of the imagination to suspect that these nasty chemicals could also interfere with you heart, blood sugar and metabolic functions.
For the recent study, researchers from the University of Manitoba in Canada reviewed 37 studies and clinical trials that involved over 400,000 folks using artificial sweeteners.
The scientists found that folks who use artificial sweeteners have a higher risk of weight gain, obesity, diabetes, high blood pressure and even heart disease!
This means that artificial sweeteners are no better at keeping your slim or disease-free than regular health-wrecking sugar.
That's because these sweeteners still cause your body to produce insulin… just like sugar.
So why is the truth about artificial sweeteners and weight gain just coming to light now? Well, lots of the previous research on these sweeteners was actually funded by the food industry.
Of the research examined, studies funded by Big Food were more likely to show positive results when it came to type 2 diabetes management.
Sounds like someone is fudging their stats.
Your best bet is stop using artificial sweeteners all together.
So ditch those diet sodas and start drinking your coffee black.
If you can't fight your sweet tooth, use a natural form of stevia (not Truvia or other chemically enhanced forms).
You can find natural stevia at your local health food store or click here for an online option.
Live well,
Natalie Moore
Managing editor, Living Well Daily
Ed. Note: Please send your feedback: feedback@livingwelldaily.com – and click here to like us on Facebook.
---
Sources
[1] Aspartame: What is aspartame?
[2] Artificial sweeteners linked to risk of weight gain, heart disease and other health issues
[3] Artificial sweeteners WON'T help you lose weight: Long-term use of the alternative sugar increases the risk of obesity, diabetes and heart disease

Written By Natalie Moore
Natalie Moore is a dedicated health researcher with a passion for finding healthy, natural, and science-based solutions. After a decade of direct healthcare experience in western and natural medicine, she was involved in public health research before joining Living Well Daily.
Dr. Scott Olson gives us the final word on the effects of turmeric.
Dr. Olson reveals the brain disease symptoms you'd never expect…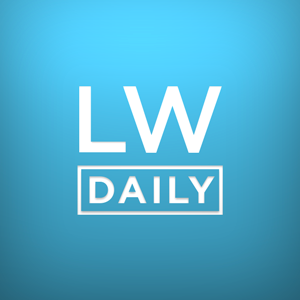 Quick belly fat loss makes for great headlines, but for awful reality. The truth is that you can destroy belly fat, but it takes more than a few leg exercises.
Dr. Olson exposes the truths and myths of apple cider vinegar.
Nyctalopia is the scientific term for night blindness and it is no joke in the modern world.
Dr. Scott Olson provides an arsenal of delicious foods that help digestion.
Dr. Scott Olson brings you a new solution to all your joint pain.
Dr. Olson tells you the right way to lose all the weight you want!
Dr. Olson dishes the truth about the medical advertising industry.
Dr. Olson provides several natural solutions to combatting depression.