Weird Trick I Used to Ace My Memory Test
Dear Living Well Daily Reader,
"You ready to go out onto the deck?" Natalie Moore, our associate editor of Living Well Daily, asked me.
Perhaps she sensed my apprehension. After all, she was about to put me through a battery of memory tests, and I agreed to let the results be made public. In other words, I was on the spot.
"Yep!" I replied, and we made our way upstairs.
What she didn't know…was I had a brain-enhancing trick up my sleeve that I could deploy any time it was needed. And it just so happened to come in handy for the most difficult question of the test.
Soon after we began, she listed of a series of words: "Chair… plate… garden… hand… rose… blue."
Then she asked me to repeat them back to her. And right as I did, I realized that wouldn't be the only time those words would come up during the test. She was almost certainly going to ask me again, both to test immediate recall and longer-term memory.
I smirked… because I knew just what to do.
About 10 minutes later, after asking me to do some drawing, association, and other mental challenges… she hit me with it:
"Okay remember that string of words I asked you to repeat earlier? Could you do it again?"
"Chair, plate, garden, hand, rose, blue."
"Excellent!"
… I realize this isn't quite the same as memorizing an entire book, or even a deck of playing cards (if I could instantly remember the order of a few sets of cards, I'd be in Vegas right now). But I was proud of my little victory. Especially considering it's based on a technique anyone with a little imagination can do. I didn't write the words down or repeat them to myself a hundred times. Actually, I didn't much care about the words at all.
And even though there were only six of them, the seed of this technique can be used for memorizing thousands of times more information. Actually it's been used for millennia to do just that.
It's called the Memory Palace technique. Here's how it works:
Every word you know is associated with a mental image… sound… scent… and perhaps touch or taste. All these senses are more meaningful to your brain than a mere word. Especially when it comes to memory.
Yet when most people try to remember a phrase, they fall back on mere willpower… and try to really, really remember something by repeating the word over and over again.
While sitting on the Laissez Faire office's deck with Natalie, I took a different approach. As she listed the words, I created a mental scene to encapsulate them all:
A chair with a plate resting on it, in the middle of a garden, with the plate holding a rose bud, with a hand reaching for it… all basking in a beautiful blue sky.
After vividly imagining a scene like that, all I had to do later was recall the entire scene. And as I did so, I remembered that each of the items corresponded to a word I wanted to recall.
At first, this technique seems counterintuitive: "Wait, in order to make memorizing easier, I have to remember more things, and add in an extra layer of complication?"
It is more work, but it's effective because you're aligning your efforts with how your brain functions best. Its full powers are engaged when all your senses come into play, mixed in a soup of emotion. I could have done even better if I added subtexts of feeling to each of the words. Perhaps the chair could have been one I sat in during school, and the garden could have been one I visited during childhood.
So why is this called the Memory Palace technique?
Because in ancient civilizations, the people called upon to memorize entire books would "construct" mental palaces in their minds. Inside would be rooms corresponding to certain sections of material. In order to remember a chapter, they'd imagine their room filled with objects representing bits of information in the chapter.
Then, any time they wanted to recall the chapter, they'd imagine visiting that room and looking over the objects contained within. As a result, they'd remember the information associated with those objects.
A study out of the Institute of Neurology in London found top performers in the World Memory Championships (who perform feats like memorizing 1,000 digits in one hour and 10 decks of cards in one hour) found it was not due to exceptional intelligence. Instead, the mental athletes used techniques like the one I described as a spatial memory strategy. Spatial refers to space or one's environment. Doing this engages your hippocampus, a region of your brain crucial for memory.
The hippocampus is also severely shrunk in advanced Alzheimer's. It stands to reason that any mental workout you do to keep this section of your brain plump and juicy will help keep you mentally sharp as the years go by.
So what is the first arrow in your quiver to defend yourself against Alzheimer's?
Just imagine an angry hippopotamus stampeding through a crowded college campus, as terrified students dive out of its way, before it finally reaches its destination: a beautiful palace.
Hippo…campus. Memory palace.
That's all for now. In the next part of Secrets to Better Brain Health, I'm going to reveal the answer to one of the most popular questions about the brain: Is it true that we only use 10% of it? Tomorrow you'll know the answer, as well as how to increase the power of what you do use. Stay tuned.
Sincerely,

Nate Rifkin
Underground Health Researcher

Written By Nate Rifkin
Nate Rifkin is an obsessed health and mind-power researcher and author. To hear more from Nate, sign up to receive Living Well Daily for free, here.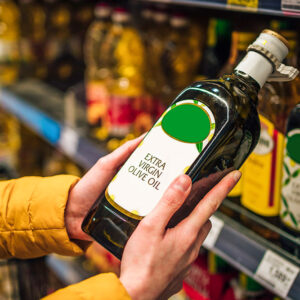 Olive oil has been getting some well-deserved attention the last few years. So it would be easy to assume that the golden oil's status as a health food was recently earned. But the truth is, olive oil has been considered a healthy staple in the human diet since it was first developed 600 years ago....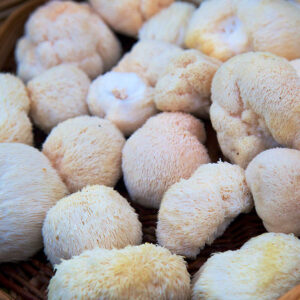 I'm a big fan of medicinal mushrooms. Almost everyone has eaten a standard mushroom on a pizza or in a spaghetti sauce, of course. But most folks have yet to experience medical mushrooms' power to improve our health. Medicinal mushrooms are already used to treat heart, liver, and brain conditions. They can boost the immune...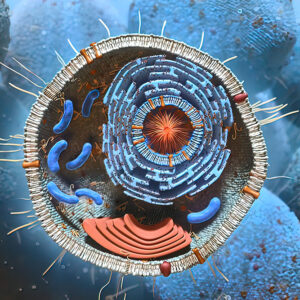 Aging isn't for sissies, that's for sure. But hey, I always remind myself the alternative is FAR worse! Besides, when you sit back and take stock, you'll realize that a life well lived – like your own – is something to be proud of. But those accomplishments, unfortunately, don't reduce your risk of suffering the...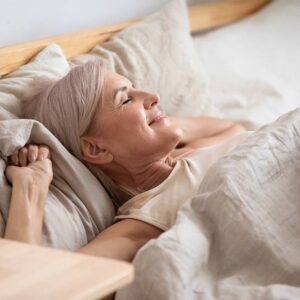 If you're concerned about diabetes, you've probably done your research. You likely focused on all the common problem areas to ward off rising blood sugar: the grocery store… the gym… and the bathroom scale. And those ARE all great places to start! Eating better, exercising, and losing weight can go a long way toward bringing your...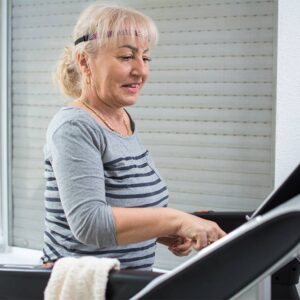 This time of year, I start to feel a little stir-crazy. Cabin fever sets in as I tire of the cold and snow. And I start thinking about the warmer weather that's right around the corner (but still feels SO far away). You see, I enjoy walking, hiking, and running outside. It's good for both...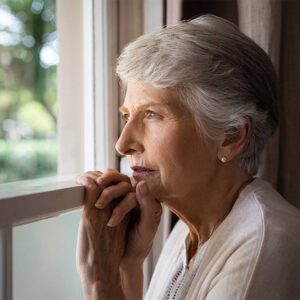 Before the pandemic, we didn't talk much about being lonely. But when the virus locked us down in our homes, the issue of isolation could no longer be ignored. Some of us were experiencing that kind of loneliness for the first time. But the truth is social isolation has ALWAYS been a common problem for...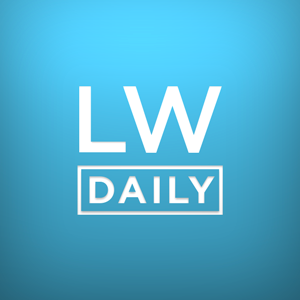 "Are there any natural solutions for an enlarged prostate?" -Mike from Summerville, South Carolina Hi Mike, There are many things you can do to improve your prostate health. Eating better is the first step. This means loading up on nutritious foods, including plenty of fresh organic vegetables and lean meats. (And yes, that DOES mean...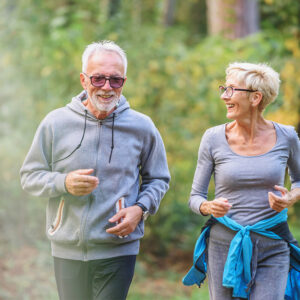 You think that when you reach "your golden years," you won't have much to worry about anymore. After all, many of life's major stressors, like work, kids, and relationships, are pretty much settled by the time you hit your sixties. So why the heck are we all so darned depressed then?! According to a recent...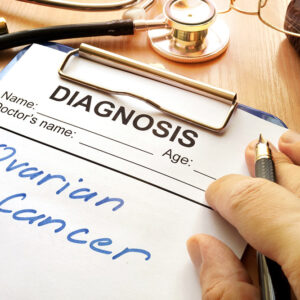 Cancer research is nothing new. In fact, we've been studying this killer since the 1800s. Yet despite all that investigating, there's still so much we DON'T know. That's why each time we reach a new milestone in our understanding of cancer, it should be celebrated. And a recent study has helped us make another large...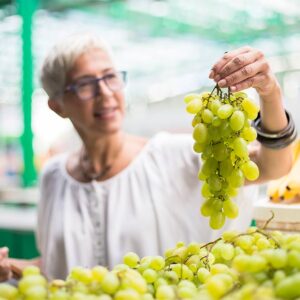 In the winter, we tend to ignore the importance of protecting our skin from the sun's powerful rays. But where I live, in Colorado, I see many folks come down from the ski areas with "raccoon eyes." This happens when skiers' faces burn, but the areas around their eyes remain pale because they wear goggles....