These 3 Foods Starve Prostate Cancer
Dear Living Well Daily Reader,
We've all heard the old adage "An apple a day keeps the doctor away."
But it turns out that apples can do a whole lot more than that — they may keep cancer away, too.
According to some brand new research from the University of Texas, apples and a two other common foods are part of a "superfood trio" that can help kill prostate cancer.
They could even help stop prostate cancer before it starts.
For the study, researchers tested over 140 naturally occurring food compounds on mice and human prostate cancer cells, searching for which compounds could stop prostate cancer growth.
After tedious testing, the researchers were able to pinpoint three foods that stopped prostate cancer in its tracks:
Apples: More specifically, apple peels, which contain a potent antioxidant called ursolic acid. This special compound can help stop cancer cell growth and induces cancer cell death
Turmeric: This curry spice contains curcumin, a powerhouse pigment that reduces inflammation and fights free radicals — two of the key drivers of all disease, including cancer
Red Grapes: The skin of red grapes contain resveratrol, a strong antioxidant that stomps out inflammation and other processes that can cause cancer.
This means that eating any of these tasty foods can help you nip prostate cancer in the bud by fighting the processes that cause it.
But the good news doesn't end there…
The researchers found that when combinations of these three compounds were used together, their cancer-fighting powers increased.
In fact, combining ursolic acid with curcumin or resveratrol blocks the cancer cells from gobbling up glutamine, a nutrient they need to grow. This process essentially starves cancer cells to death before they have a chance to multiply.
While this study focused on prostate cancer, it would make sense that eating these inflammation-fighting foods alone or together could help you ward off a multitude of diseases.
Try mixing the grapes with apple slices and sprinkling the fruits with turmeric for a tasty, cancer-fighting treat.
Live well,
Natalie Moore
Managing editor, Living Well Daily
Ed. Note: Please send your feedback: feedback@livingwelldaily.com – and click here to like us on Facebook.
---
Sources
[1] Starving Prostate Cancer With What You Eat for Dinner

Written By Natalie Moore
Natalie Moore is a dedicated health researcher with a passion for finding healthy, natural, and science-based solutions. After a decade of direct healthcare experience in western and natural medicine, she was involved in public health research before joining Living Well Daily.
Dr. Scott Olson gives us the final word on the effects of turmeric.
Dr. Olson reveals the brain disease symptoms you'd never expect…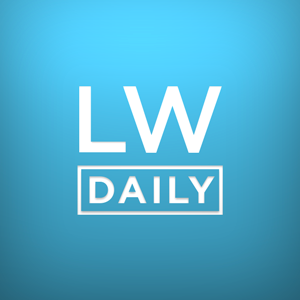 Quick belly fat loss makes for great headlines, but for awful reality. The truth is that you can destroy belly fat, but it takes more than a few leg exercises.
Dr. Olson exposes the truths and myths of apple cider vinegar.
Nyctalopia is the scientific term for night blindness and it is no joke in the modern world.
Dr. Scott Olson provides an arsenal of delicious foods that help digestion.
Dr. Scott Olson brings you a new solution to all your joint pain.
Dr. Olson tells you the right way to lose all the weight you want!
Dr. Olson dishes the truth about the medical advertising industry.
Dr. Olson provides several natural solutions to combatting depression.