You Could Be 5 Minutes from Death (Here's How to Prevent It)
Dear Reader,
Drug company execs must play a lot of Monopoly ­– because they have a stack of "Get Out of Jail Free" cards a mile high.
If you or I made a product that killed 100,000 people a year, they'd lock us away for life.
But Big Pharma keeps getting away with it.
A shocking study shows that drug mistakes have doubled since the year 2000.
Prescription drugs are now killing someone every 5 minutes… and Poison Control Centers get a call about them every 21 seconds.
But the good news is that you don't need to be the next casualty.
Because there are six simple steps you can take RIGHT NOW to keep yourself… and all the people you love… safe.
If the federal government kept better records (and they don't) prescription drugs would be the seventh-leading cause of death in America.
Like I said, someone dies every 5 minutes.
And yet it's natural medicine that politicians are always attacking.
I guess we need better lobbyists…
But when you look at all the ways prescription drugs can kill you, it's clear we're all gambling the minute we fill that first prescription.
In the latest study, the most common drug errors were:
Taking the wrong medication or giving the wrong dose
Mistakenly taking the same medication twice
Overdose – especially for opioids
Children getting into medications
And don't think it's only prescription drugs causing problems, over-the-counter pain killers also cause a lot of problems (including death).
There is a lot of harm that can come from chemical medications, but there is plenty you can do to help protect yourself and your family (if you have to take these drugs):
Be clear about what your doctor wants you to take and how much – check when you get the bottle.
Make sure your drugs are compatible. Your best source for finding out which drugs don't mix is your pharmacist (ask them!).
Make sure you only take what you need every day, the best tool for this is a pill box with days of the week on it.
Avoid alcohol: Painkillers, sedatives, and other medications become deadly poisons when mixed with alcohol.
Be especially careful of blood sugar medications, heart medications, pain killers and sedatives – these cause the most problems.
Be brave enough to ask about what you don't know.
Most of all, you should remember that there are good natural alternatives to most chronic health problems.
Many chronic diseases are better served by changing your lifestyle and supporting those changes with natural products.
Drugs should be your last alternative (not your first choice).
Health and Happiness,
Dr. Scott Olson
Ed. Note: Please send your feedback: feedback@livingwelldaily.com – and click here to like us on Facebook.

Written By Dr. Scott Olson
Nearly 25 years ago, failed mainstream medical treatments left Dr. Olson in constant pain – and his health in ruins. And that's when he did something REVOLUTIONARY. He began his career in medicine – and dedicated his life to uncovering the true, underlying causes of disease.
Through his innovative medical practices in Tennessee and Colorado, Dr. Olson has helped cure countless seniors from across America of arthritis… heart disease… diabetes… and even cancer. All without risky prescription drugs or painful surgeries.
Dr. Scott Olson gives us the final word on the effects of turmeric.
Dr. Olson reveals the brain disease symptoms you'd never expect…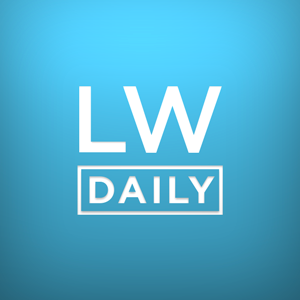 Quick belly fat loss makes for great headlines, but for awful reality. The truth is that you can destroy belly fat, but it takes more than a few leg exercises.
Dr. Olson exposes the truths and myths of apple cider vinegar.
Nyctalopia is the scientific term for night blindness and it is no joke in the modern world.
Dr. Scott Olson provides an arsenal of delicious foods that help digestion.
Dr. Scott Olson brings you a new solution to all your joint pain.
Dr. Olson tells you the right way to lose all the weight you want!
Dr. Olson dishes the truth about the medical advertising industry.
Dr. Olson provides several natural solutions to combatting depression.