A GMO-Free Gift to You, From Congress
Dear Living Well Daily Reader,
I know you're busy with last-minute Christmas shopping and holiday preparations, but I want to pass along this quick update on GMO labelling because I know it's one of the things that matter most to you.
And for once, this news is good: an early holiday gift to you from Congress. (Who would have thought?)
You may have heard that last Friday Congress passed the $1.15 trillion spending bill. It was a behemoth 2,242 pages that "nobody read," according to Sen. Rand Paul.
Well, despite whatever terrible bits of legislation and riders made it through, there's one thing that didn't for which we can be thankful: a voluntary GM labelling policy.
Some members of Congress wanted to sneak a policy rider into the omnibus spending package that would pre-empt state GMO-labelling laws. This potential provision would make labelling GM-containing foods voluntary, not mandatory.
Not surprisingly, this policy was fully supported by the Grocery Manufacturers Association, a trade organization for the junk food industry (who would greatly suffer if GM labelling were made mandatory).
They were hoping for something along the lines of HR 1599, otherwise known as the "DARK Act," which we've covered in detail here
Luckily for us, their Christmas wish didn't come true.
And to make things even better for us, here's what did make it into the omnibus:
"During fiscal year 2016, the Food and Drug Administration (FDA) shall not allow the introduction or delivery for introduction into interstate commerce of any food that contains genetically engineered salmon until FDA publishes final labeling guidelines for informing consumers of such content; and
(b) Of the amounts made available to the Food and Drug Administration, salaries and expenses, not less than $150,000 shall be used to develop labeling guidelines and implement a program to disclose to consumers whether salmon offered for sale to consumers is a genetically engineered variety."
That's right! If this regulation stays in place, GM salmon will have to be labelled as such before they are allowed on the market!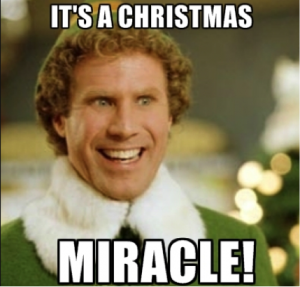 Frankly, I'm not celebrating too much, because it feels too good to be true. Is the government really listening to what consumers want? I'm not convinced just yet.
So long as GM foods (and lobbyists) exist, another bill similar to the DARK Act is bound to wind up on the House and Senate floors.
We have to stay vigilant. We have to keep hounding our reps that we deserve to know what we are eating. And we have to keep voting with our dollars.
Though GM crops will never go away, it's become clear to companies like Monsanto that the majority of the public is against GMOs. And they are getting the message; in fact, that they've started to go back to traditional crossbreeding techniques.
But for now, we can go into the holiday season with a nice little gift knowing that in the battle to label GM foods, we're winning.
Happy Holidays,

Jasmine LeMaster
Health Researcher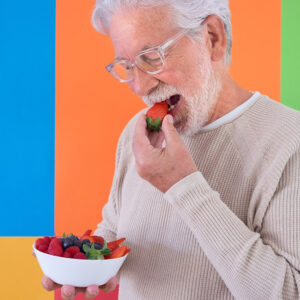 You can't turn on the T.V. or flip through a newspaper anymore without seeing a new drug breakthrough they claim will FINALLY rid humanity of our aging brain issues. These medicines hit the market promising miracles. But it typically isn't long before we start seeing their dark side. Meanwhile, a safe, natural remedy to boost...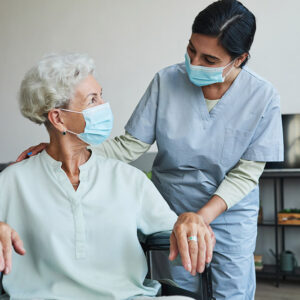 "We've unfortunately had to put my 90-year-old mother in a home. I'm so worried she's going to get sick (especially with COVID still around). Is there anything I can do to help protect her?" Sam from Prattville, AL Hi Sam, Your situation sounds familiar. My father is in a senior living center with about 300...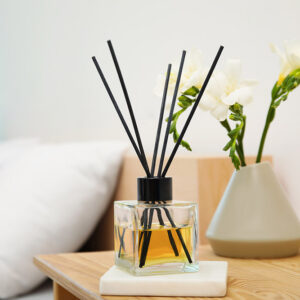 You have five primary senses: sight, hearing, taste, touch, and smell. (The sixth one doesn't count. Only your Aunt Mable claims that one.) But you've likely noticed that only your sight and hearing get tested when you visit the doctor. Your senses of taste, touch, and smell are almost entirely ignored. And ignoring one of...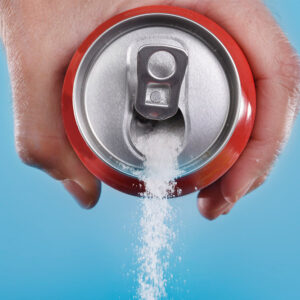 People often ask me what's the WORST thing for their health. Cigarettes, alcohol, and illegal drugs often pop to mind. But everyone KNOWS those things are bad. But there's in fact, a popular "harmless" daily habit that has HUGE health consequences. And it can be every bit as bad as a cigarette or booze habit....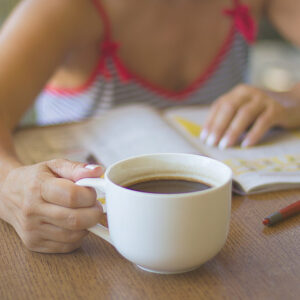 I have a foolproof plan for maintaining clear thinking and a steel-trap memory as you age. Ready to hear it? Stop plaques and tangles from building up in your brain. Unfortunately, it's the perfect example of "Easy to say, but not so easy to do." Or, it was until NOW. Because scientists have discovered a...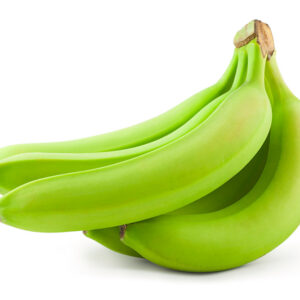 The science of aging is growing at breakneck speed. It seems like hardly a week passes when we don't learn something new. And now, one study in particular could upend everything we THINK we know about aging. Most importantly, it could unlock a way to "SLOW" it down…. And, incredibly, it may even help extend...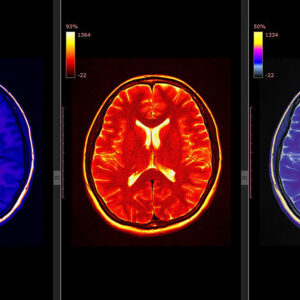 It's funny how an idea will ebb and flow. "You only use 10 percent of your brain." It's an idea I haven't heard in a long time. But it's getting a lot of play again lately. It has some serious staying power. But is it true? It might surprise you to learn this odd claim...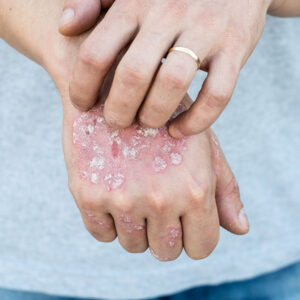 Folks with psoriasis never get a break. It's not just the dry air in the winter that can cause painful flare-ups. The hot air in the summer can trigger them too. Then, despite the heat, you're forced to wear more clothes to hide the embarrassing rash. But you may not have to suffer any longer....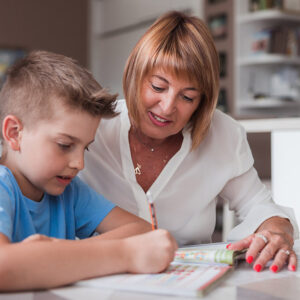 "I watch my grandson for a bit once he gets home from school. Can I do anything to prevent myself from getting the school kids germs?" Darlene from Fairhope, Alabama Hi Darlene, Kids pick up lots of different bugs at school. They're like little petri dishes. So, it can be difficult to avoid getting sick. But...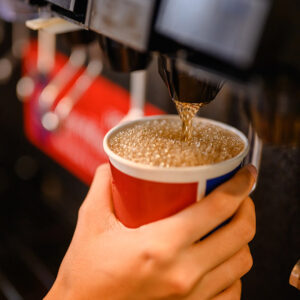 Let's be clear about one thing. Drug company execs will stop at NOTHING to line their pockets with MORE cash. And their influence on mainstream medicine is undeniable. So, I'm not surprised to see talk of a "prescribing gap" being tossed around in the wake of a new study. Researchers have issued a critical blood...