A GMO-Free Gift to You, From Congress
Dear Living Well Daily Reader,
I know you're busy with last-minute Christmas shopping and holiday preparations, but I want to pass along this quick update on GMO labelling because I know it's one of the things that matter most to you.
And for once, this news is good: an early holiday gift to you from Congress. (Who would have thought?)
You may have heard that last Friday Congress passed the $1.15 trillion spending bill. It was a behemoth 2,242 pages that "nobody read," according to Sen. Rand Paul.
Well, despite whatever terrible bits of legislation and riders made it through, there's one thing that didn't for which we can be thankful: a voluntary GM labelling policy.
Some members of Congress wanted to sneak a policy rider into the omnibus spending package that would pre-empt state GMO-labelling laws. This potential provision would make labelling GM-containing foods voluntary, not mandatory.
Not surprisingly, this policy was fully supported by the Grocery Manufacturers Association, a trade organization for the junk food industry (who would greatly suffer if GM labelling were made mandatory).
They were hoping for something along the lines of HR 1599, otherwise known as the "DARK Act," which we've covered in detail here
Luckily for us, their Christmas wish didn't come true.
And to make things even better for us, here's what did make it into the omnibus:
"During fiscal year 2016, the Food and Drug Administration (FDA) shall not allow the introduction or delivery for introduction into interstate commerce of any food that contains genetically engineered salmon until FDA publishes final labeling guidelines for informing consumers of such content; and
(b) Of the amounts made available to the Food and Drug Administration, salaries and expenses, not less than $150,000 shall be used to develop labeling guidelines and implement a program to disclose to consumers whether salmon offered for sale to consumers is a genetically engineered variety."
That's right! If this regulation stays in place, GM salmon will have to be labelled as such before they are allowed on the market!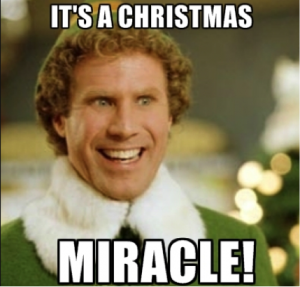 Frankly, I'm not celebrating too much, because it feels too good to be true. Is the government really listening to what consumers want? I'm not convinced just yet.
So long as GM foods (and lobbyists) exist, another bill similar to the DARK Act is bound to wind up on the House and Senate floors.
We have to stay vigilant. We have to keep hounding our reps that we deserve to know what we are eating. And we have to keep voting with our dollars.
Though GM crops will never go away, it's become clear to companies like Monsanto that the majority of the public is against GMOs. And they are getting the message; in fact, that they've started to go back to traditional crossbreeding techniques.
But for now, we can go into the holiday season with a nice little gift knowing that in the battle to label GM foods, we're winning.
Happy Holidays,

Jasmine LeMaster
Health Researcher
Tomorrow is the first official day of fall. But depending on where you live, you may have already been feeling a nip in the air for weeks. I love the change of seasons. But for many folks, fall brings more than falling leaves, cooler weather, and pumpkin pies. The cold, dry air signals the start...
It's pumpkin season. This humble squash is virtually ignored from December through to the following September. But when fall rolls around it takes center stage again. For most of us, pumpkins show up as festive décor and baked into delicious pies in October and November. But there are plenty of reasons you ought to start...
Okay, I'll admit I may have been accused of being a fathead a few times in my life. But I've got a secret. It doesn't bother me one little bit. In fact, I take it as a compliment. After all, having a bigger brain is a GOOD thing, especially as we age. And now scientists...
I've sung the praises of omega-3 fatty acids many times here in Living Well Daily. I've encouraged you to be sure you're getting enough of the omega-3s eicosapentaenoic acid (EPA) and docosahexaenoic acid (DHA) by eating plenty of cold-water fatty fish and taking supplements when needed. And there's a good reason for that. EPA and...
I'm sure you know that getting enough sleep is good for you. But what does that mean, exactly? It's always been hard to get a straight answer. Until now, that is. Thanks to new research we have an answer to that question. The newly published 25-year study compares the sleep habits of over 7,000 men...
Dear Living Well Daily Reader, "Along with COVID, I'm worried about getting the flu this year. What do you recommend for avoiding the flu? The flu shot?" – Mike from Park City, UT Hi Mike, I'll be honest. The flu vaccine COULD have a better long-term track record. According to the Centers for Disease Control...
If you've been a loyal reader for a while now you're probably already taking steps to ensure your health is in tip-top shape. You do your best to eat well… You stay hydrated… You, hopefully, get in some regular exercise… And maybe you even take a multivitamin… While I would certainly give you an A...
Healthy aging boils down to one surprising thing: your muscles. I know that may sound strange at first. But hear me out. Maintaining strong and healthy muscles is the first step to keeping a healthy body and sharp mind well into your golden years. After all, sturdy muscles are required to fight off frailty and...
They say cleanliness is next to godliness. Now, I don't know about that. But, I DO know that when it comes to your kitchen, cleanliness is absolutely VITAL. The trouble is, even the cleanest of kitchens can harbor some sickening hidden secrets. And new research just revealed one of the most surprising culprits. Trust me,...
Does developing a sniffle, sneeze, or cough practically cause you to panic these days? If so, you're not alone. Many of us feel the same way. Gone are the "good old days" when you only had to worry if you were coming down with a cold or the flu. And, let's be honest, we didn't...