Another Reason to Avoid GMOs (As If You Needed One)
Dear Living Well Daily Reader,
I hate to preach to the choir. You already know to avoid GMOs.
You know that rat studies indicate they may cause tumors and reproductive defects.
But as I was talking with Brad Lemley, editor of Natural Health Solutions, a few weeks ago, an interesting question came up:
Are the ill effects from GMOs due to their genetic modification? Or do they create problems because they are sprayed with much greater amounts of pesticides and herbicides than non-GMO crops?
Or perhaps it's due to a combination of both factors?
I tend to think the genetic manipulation does indeed play a major role.
GMO Bt corn, for example, is spliced with a gene from a bacteria called Bacillus thuringiensis (hence the Bt in Bt corn).
That particular gene produces an endotoxin that kills the European corn borer, a major pest to corn. And it does this by the following:
When a corn borer takes a bite of the corn with the Bt toxin, the toxin binds to the gut wall of the insect and causes the gut lining to break down. Then, the bacteria in the gut of the corn borer enter the blood and body of the worm and cause it to perish. 1
Though some scientists say that the toxic effects from Bt are "selective" and "safe for humans," I'm not buying it.
The incidence of both intestinal permeability and inflammatory bowel disease in humans is on the rise. And the latter actually correlates nicely with the introduction and use of Bt corn: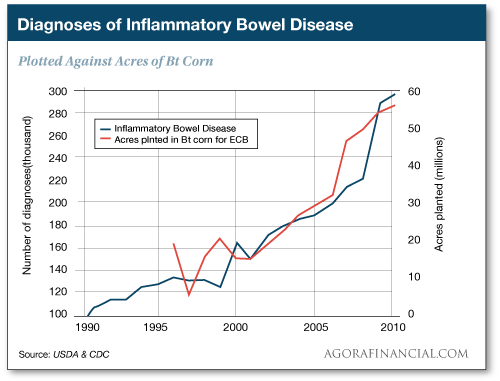 And a study on pigs fed GM corn found that they had increased levels of stomach inflammation compared with pigs fed non-GM corn. 2
So back to the question of genetic modification versus pesticides — this particular genetic modification actually allows less pesticide use on corn, hinting that it's not just the pesticides that are contributing to issues with GMOs.
But. (There's always a but…)
The pesticides and herbicides are still an issue. Even if you don't eat GM foods, you need to beware of pesticides and herbicides on non-GM foods.
And here another reason why: The EPA just approved the use of a new herbicide called Enlist Duo.
This chemical cocktail is a combination of glyphosate (Roundup) and 2,4-D (a component of Agent Orange).
As more and more weeds become resistant to Roundup, new herbicides are being created to combat the issue. And Enlist Duo is just in time to be used with GM seeds that are resistant to glyphosate and 2,4-D.
But as Dr. Philip J. Landrigan pointed out in an editorial published just last week in the New England Journal of Medicine, the EPA a huge mistake in approving Enlist Duo. 3
For one, the International Agency for Research on Cancer (IARC) has classified glyphosate as a "probable human carcinogen." Yes, not just a possible carcinogen but a probable one.
The IARC also classified 2,4-D as a "possible human carcinogen."
In addition, Dr. Landrigan believes that the science supporting the approval of Enlist Duo is outdated. It was commissioned in the '80s and '90s (by the herbicide manufacturer, no less), and the studies were not designed to detect the herbicides' low-dose effects on genes and endocrine function.
The studies also shed no light onto potential health effects in infants and children, and do not take ecological considerations into account.
Lastly, the studies considered only pure glyphosate, not what is actually being used. Roundup contains surfactants and adjuvants that make it even more toxic.
And according to the EPA, this new approval will increase the use 2,4-D up to seven-fold, further saturating crops with this potential cancer-causing chemical.
The good news?
By choosing organic foods, you can avoid the whole mess. Organic foods must be non-GMO, and they cannot be grown with the use of pesticides or herbicides (among other rules).
And a new (albeit small) study published in the journal Environmental Research showed that by switching to mainly organic foods for as little as seven days, people were able to reduce organophosphate pesticide levels in their urine by almost 90 percent. 4
If you give your body the chance, it will try as hard as it can to detoxify itself from these chemicals.
So like I said earlier, I know I'm preaching to the choir here. But if you have a family member or friend that hasn't quite gotten on board with avoiding GMOs and pesticide-laden foods, now you have a few more facts in your arsenal to share with them.
And if you're like me and sometimes get lazy and don't buy organic just to save a few bucks, a little reminder on the dangers of chemical-laden foods may be just what you (read: I) needed.
To living well,

Jasmine LeMaster
Health Researcher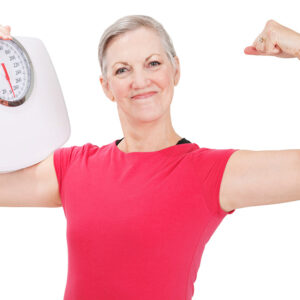 Dear Living Well Daily Reader, There's more weight-loss advice out there than there are stars in the sky. Much of it's complicated, strenuous, or downright impossible to follow. With the promise of slimming down, people push everything from extreme exercise to gross drinks you must hold your nose to gulp down. But the MOST common...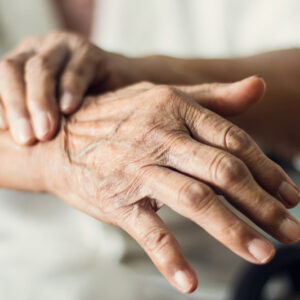 Diabetes is HARD on seniors. Sure, younger people can also develop diabetes-linked kidney disease, heart disease, or even brain problems. But when you mix high blood sugar with advanced age, all those conditions tend to progress faster and become more severe. Case in point: peripheral neuropathy. Peripheral neuropathy occurs when blood sugar levels rise and...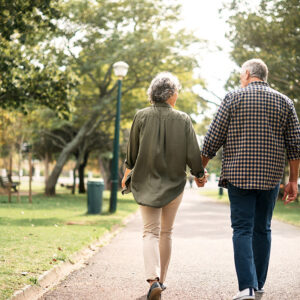 We live in a fast-paced society. And we're expected to keep the pedal to the metal at work and fill the little leisure time we allow ourselves with as many activities as possible… We demand a 24/7 news cycle, instant updates on our phones, and lightning-fast internet speeds… In a culture where most people judge...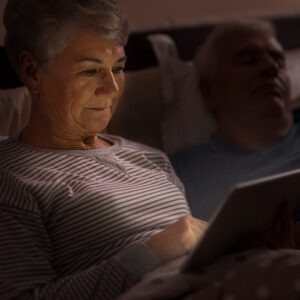 I'm a sleep evangelist. Because getting quality sleep is CRITICAL for good health. You simply can't have one without the other. In fact, regularly missing out on a good night's sleep raises your risks for heart issues, mood disorders, weight gain, blood sugar irregularities, and brain problems. Bur new research raises a red flag about...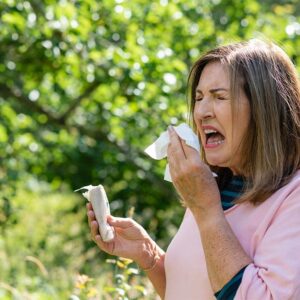 "My allergies have been so terrible the last few weeks and my allergy medicine isn't really doing anything. What can I do?" – Darlene from Chesapeake, Virginia Hi Darlene, There are two steps I typically recommend to tackle troublesome allergies. The first is to focus on nutrients. Begin by getting enough magnesium, folic acid, and carotenoids...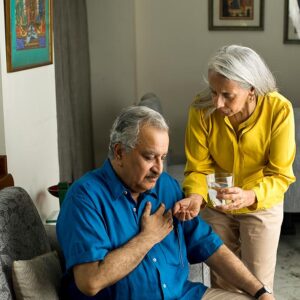 Type the word "Zantac" into any search engine, and the first thing likely to come up is "Zantac lawsuit." And the reason WHY people are suing the drug's maker, GlaxoSmithKline (GSK), is a twisted tale that'll turn your stomach… The drug company allegedly took a page straight out of big tobacco's playbook. And as a...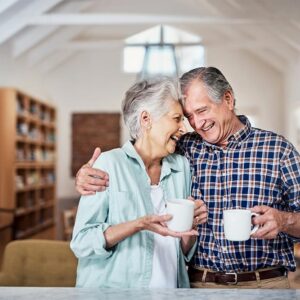 I love coffee. I roast my own beans. I have a fancy coffee maker. The WHOLE nine yards. Of course, I love the bright, bitter punch of flavor I get in every sip. And there's nothing like the jump-start coffee gives my brain in the morning. But I also know that coffee has bunches of...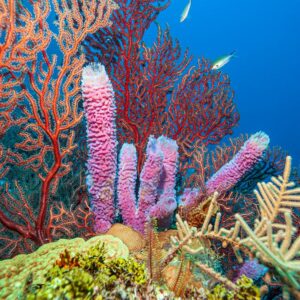 Cancer treatments essentially come in two "flavors." There are the sickening meds that poison the cancerous cells (and sometimes the healthy ones, too), like chemotherapy. Or there are the physical "slash and burn" options such as surgery and radiation. There are times that either or both might be necessary. But let's face it, cancer treatments...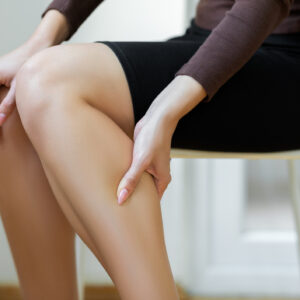 Venous thromboembolism is what I call an "orphan condition." The chances are high that you've never even heard of it before. But we should discuss it more often because it's underdiagnosed, SERIOUS, and preventable. A (VTE) happens when a blood clot forms in a vein. When that clot is in a DEEP vein (usually in...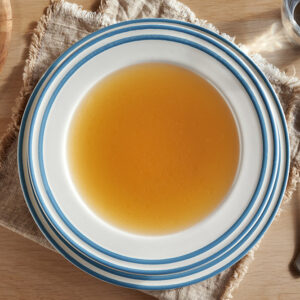 Bone broth has popped up on grocery store shelves nationwide in the last few years. And I couldn't be happier about it! I love to drink bone broth. But I used to have to make my own "liquid gold." And to be honest… it's time-consuming. Now, you can pop down to your local supermarket and...