"Banned" Foods CURE Stomach Problems
Dear Living Well Daily Reader,
If you suffer from an Inflammatory Bowel Disease (IBD) like Crohn's or ulcerative colitis, you already know how incredibly hard they are to manage.
The agonizing stomach cramps, bloating, diarrhea, lethargy and urgent runs to the bathroom can quickly control your life.
Fortunately, Midwest researchers have found that a certain nutrient can help get even the worst cases of IBD under control.
And believe it or not, it's found in foods you've probably been told to skip.
Foods like red meat, poultry, eggs, cheese and chocolate might sound like a bad idea for folks suffering from IBD, but that's not actually the case.
You see, these foods contain a special compound called tryptophan, which researcher have suspected plays a key role in managing IBD.
To prove this, the researchers examined how bacteria and immune cells worked together in the guts of mice.
After hours of observation, they found that mice who had a certain bacterium, Lactobacillus reuteri, also had special immune cells that helped lower gut inflammation.
And the key to getting more of these vital bacterium, and in turn more immune cells, is tryptophan.
In fact, when the research team doubled the tryptophan in the mice's feed, the number of immune cells rose by nearly 50 percent!
This means all you have to do to lower your IBD symptoms is eat more delicious tryptophan-rich foods.
Imagine eating a juicy steak followed by a piece of decadent dark chocolate to cure your stomach problems. Sounds like a dream come true!
Additionally, you can get tryptophan supplements at your local pharmacy if you're not sure you're getting enough in your diet.
Live well,
Natalie Moore
Managing editor, Living Well Daily
Ed. Note: Please send your feedback: feedback@livingwelldaily.com – and click here to like us on Facebook.
---
Sources
[1] Protein-rich diet may help soothe inflamed gut

Written By Natalie Moore
Natalie Moore is a dedicated health researcher with a passion for finding healthy, natural, and science-based solutions. After a decade of direct healthcare experience in western and natural medicine, she was involved in public health research before joining Living Well Daily.
Dr. Scott Olson gives us the final word on the effects of turmeric.
Dr. Olson reveals the brain disease symptoms you'd never expect…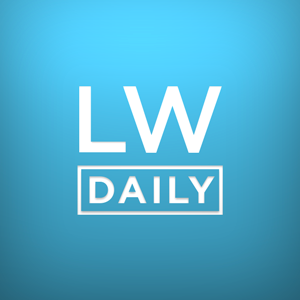 Quick belly fat loss makes for great headlines, but for awful reality. The truth is that you can destroy belly fat, but it takes more than a few leg exercises.
Dr. Olson exposes the truths and myths of apple cider vinegar.
Nyctalopia is the scientific term for night blindness and it is no joke in the modern world.
Dr. Scott Olson provides an arsenal of delicious foods that help digestion.
Dr. Scott Olson brings you a new solution to all your joint pain.
Dr. Olson tells you the right way to lose all the weight you want!
Dr. Olson dishes the truth about the medical advertising industry.
Dr. Olson provides several natural solutions to combatting depression.