Can You Pass This Blood Sugar Quiz?
It seems like every week there's a new nutrient in the news that supposed to help you control blood sugar.
Of course, there's a good reason for this.
More Americans than ever are diabetic or pre-diabetic, so there's a lot of blood sugar research happening.
So let me as you a question: Which of the following nutrients are important for controlling your blood sugar?
A) Omega-3s
B) Magnesium
C) B vitamins
D) Vitamin D
Read on, and I'll give you the answer.
Keeping your blood sugar under control is a big deal.
Poor blood sugar control is worse than smoking and not exercising.
Pre-diabetes and diabetes have been shown in studies to shorten people's lives by an incredible 10 years. That's a lot of years to lose.
Diabetes itself doesn't kill you, but it often leads to other problems like:
Avoiding diabetes should be one of your major health focuses–especially if you have a family history of diabetes, or if you are carrying around some extra weight.
So, back to our original question: which of the above nutrients can help you keep your blood sugar under control.
Trick question: they all do!
Magnesium, omega-3 fatty acids, B vitamins, and vitamin D all help with different aspects of blood sugar control, and they should all be part of your diet and supplement regimen.
But you don't have to stop there. There is much more you can do to help control your blood sugar.
Dr. Scott's Anti-Diabetes Program:
Start with Diet: Cut out as much sugar as you can. Yes, this means tossing the soda and sweets into the trash. Eat as much protein and vegetables as possible.
Exercise: Find a way to get a bit more exercise every day. Take the stairs, walk to your errands, stand during television commercials…find something fun and stick with it.
Weight control: The best way to control diabetes is to maintain a healthy weight. There are many ways to lose weight, but I prefer getting blood sugar under control, dropping inflammation, and giving your metabolism a kick.
Cinnamon: This is an herb we are used to having on our French toast, but when it is super-concentrated, cinnamon becomes a powerful weapon against high blood sugar.
Turmeric: This is an herb that is a natural anti-diabetic, anti-cancer, and anti-inflammatory. Turmeric helps to reduce insulin resistance, allowing glucose to enter the cells effectively.
Olive leaf extract: This is an herb that helps to keep blood sugar under control.
Health and Happiness,
Dr. Scott Olson
Ed. Note: Please send your feedback: feedback@livingwelldaily.com – and click here to like us on Facebook.

Written By Dr. Scott Olson
Nearly 25 years ago, failed mainstream medical treatments left Dr. Olson in constant pain – and his health in ruins. And that's when he did something REVOLUTIONARY. He began his career in medicine – and dedicated his life to uncovering the true, underlying causes of disease.
Through his innovative medical practices in Tennessee and Colorado, Dr. Olson has helped cure countless seniors from across America of arthritis… heart disease… diabetes… and even cancer. All without risky prescription drugs or painful surgeries.
Dr. Scott Olson reveals the villain behind your back pain.
Dr. Scott Olson reveals why you should NEVER skip the salt.
Dr. Scott Olson reveals how a powerhouse supplement can REBUILD your joints!
Dr. Scott Olson reveals how a weird condition is ruining your health!
Dr. Scott Olson reveals what your BP drugs are doing to your health.
Dr. Scott Olson reveals which diabetes meds are causing serious genital infections.
Dr. Scott Olson reveals his secret to never having another migraine!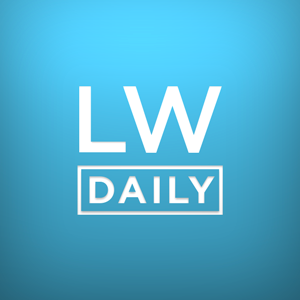 Dr. Scott Olson reveals which six foods men should NEVER eat.